New documentary "Pre's People"
The Southern Oregon Coast is a must see visit for travelers looking to escape into natures rugged beauty with solitude.  Miles of sand dunes, beaches and coastal waterways are nestled in between towering Douglas Fir Trees. It's not only a place for travelers to experience the natural sounds of the waves and wildlife, but to walk or run in the footsteps of American long distance running legend Steve "Pre" Prefontaine.
To understand and appreciate how Pre became an iconic running sensation, setting American Records in every distance between 2,000 and 10,000 meters in the early 1970's; making an inspiring effort in the 1972 Munich Olympics; and being a multiple NCAA track and cross country champion in several distances while at the U of O, you need to start from where he was born.
Pre grew up in the small Southern Oregon coastal town of Coos Bay. The natural environment played a significant role in his training…making him a physically and mentally tough runner as he often practiced on the hills, dunes and beaches of his hometown.
Where to Stay
Find family-friendly accommodations in Coos Bay, Oregon from traditional hotels to private vacation rentals through Stay22.com:
Pre's upbringing among the blue-collar logging and fishing community gave him a strong work-ethic. His coaches at Marshfield High School took advantage of the areas challenging surroundings as he ran countless miles over the hills, back-roads, logging roads and of course the dunes and beaches. Those fishing boats, shipping ports and remnants of the wood mills can be experienced on the paved trails and sidewalks along Highway 101 North/Bayshore Drive and Anderson Ave., all the way to The Mill Casino on Bayshore Drive near Clark Street. Be sure to check out the Coos History and Maritime Museum and shops on Front Street along the waterfront.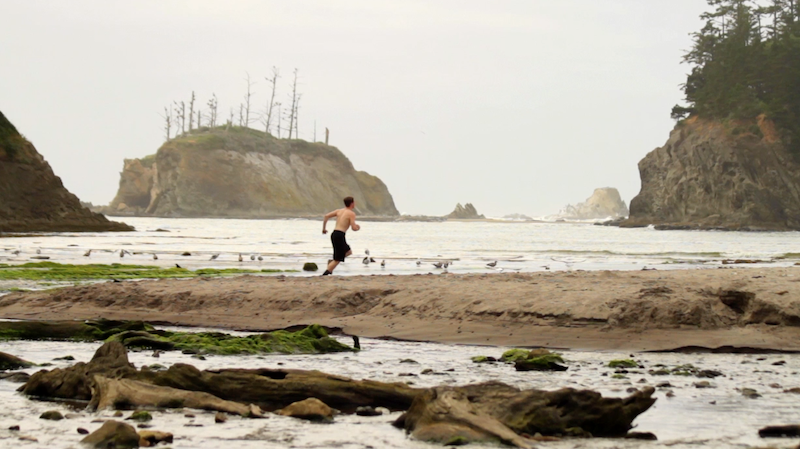 While the Coos Bay waterfront played as the backdrop to Pre's running grounds, in-town he could be seen tackling the steep hills of North 10th street and flying through the dirt trails of nearby Mingus Park. This park is a great spot for a nature walk in the beautifully manicured Oriental flower gardens, or a place for the kids to burn off some energy at the playgrounds.
Pre's most challenging training came in the sand dunes near Horsfall Beach. His coaches would drop him and his cross country teammates off either in the dunes or the long, windy beach to test their mental toughness and endurance. In later years, athletes from Pre's alma mater, Marshfield High School, would do the same…including having their cross country races at the scenic and iconic Sunset Beach outside of Charleston. Further down the road, tourists will experience the visually stunning cliffs and crashing waves at Shore Acres State Park and Botanical Gardens viewpoint.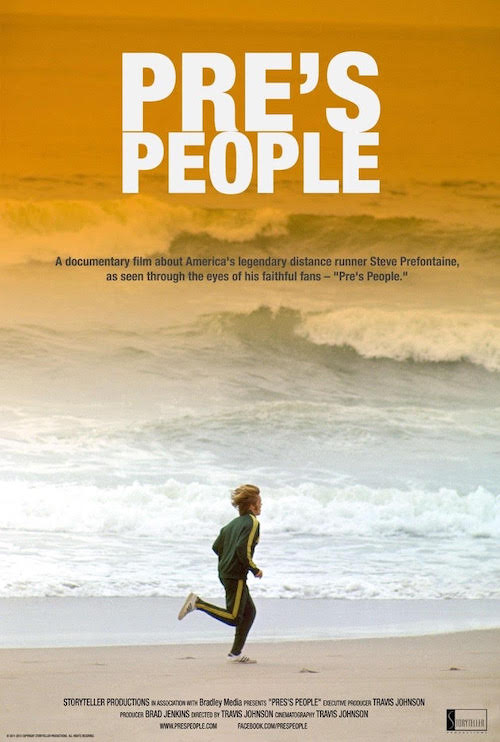 If travelers really want to get a sense of life and attractions around Coos Bay, especially during Prefontaine's  early years, check out the new documentary "Pre's People."  This film not only gives a fresh look at Prefontaine for running fans, but is also a good pre-cursor to tourists wanting to visit Pre's hometown.   The film-makers found never-seen-before photos and home movies of Pre, plus interviewed over 50 of his teammates, competitors, coaches and friends who shared never-told-before stories.  It is now available on Vimeo through the website:  www.prespeoplemovie.com
A portion of the movie proceeds go towards Pre's high school alma mater, Marshfield, for their track and cross country programs. View the trailer here: https://youtu.be/avUGpTvy5rE
For more landmarks, sites and information on Pre, check out the following locations.  In the meantime, enjoy the beautiful runners wonderland and local residents that were part of Pre's roots, in Coos Bay, Oregon!
Prefontaine Must See Sites:
Marshfield High School Track (Pre's Track) – 972 Ingersoll Ave, Coos Bay, OR
Mingus Park (Running trails & hills) – Commercial Ave. & N. 10 St, Coos Bay, OR
Coos Bay Visitors Center (Pre Memorial Statue) – 50 Central Ave, Coos Bay, OR
Prefontaine Painting Mural – 275 South Broadway Street, Coos Bay, OR
Coos Art Museum (Prefontaine Exhbit) – 235 Anderson Ave, Coos Bay, OR 97420
Sunset Memorial Park Cemetery (Pre's burial site) – 63060 Millington Frontage Rd, Coos Bay, OR 97420/
Horsfall Beach & Dunes (Pre's training grounds)
Road Trips for Families visited many of these sites. Read more about each location and see photos in this story: https://www.roadtripsforfamilies.com/visiting-key-prefontaine-sites-oregon/