In its thirteenth season, the Oregon Chocolate Festival is a three-day event held in Ashland, Oregon each March since 2004. Running this past weekend, the festival drew thousands of chocolate lovers to the Ashland Springs Hotel & Suites for a variety of fine chocolates and chocolate-inspired products. In all, the 2017 event featured over forty vendors from Oregon, California, and Washington.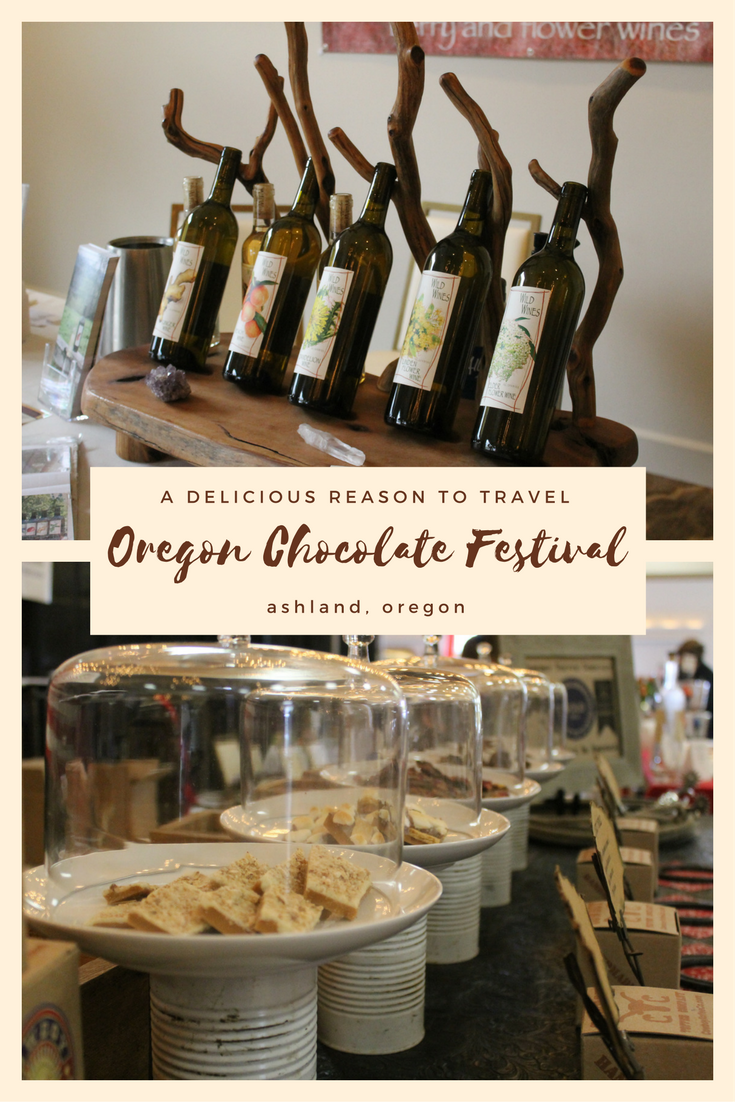 Participants interested in the Oregon Chocolate Festival have the option of attending  Saturday ($20/adult admission*) or Saturday and Sunday ($30/adult admission*), noting scheduled activities on Friday night are à la carte and include a social hour, chocolate-themed art walk in downtown Ashland, and the Chocolate Maker's Dinner at the Ashland Springs Hotel & Suites. Main festival highlights include chef demonstrations, panel discussions, workshops on chocolate and beer pairings and the divine healing powers of chocolate, and a spa cocktail party. Kids age eight and under are admitted at no additional cost. 
Invited to the 2017 Oregon Chocolate Festival as one of three celebrity judges, I was tasked with the enormous responsibility of selecting a winner and runner-up for the festival's Chocolate Product Competition, including Best in Show. Categories ranged from best non-traditional use of chocolate to best chocolate candy, and best truffle. If you have ever sampled high-end chocolate for three consecutive hours, you will know this activity is not for the faint of heart (or stomach).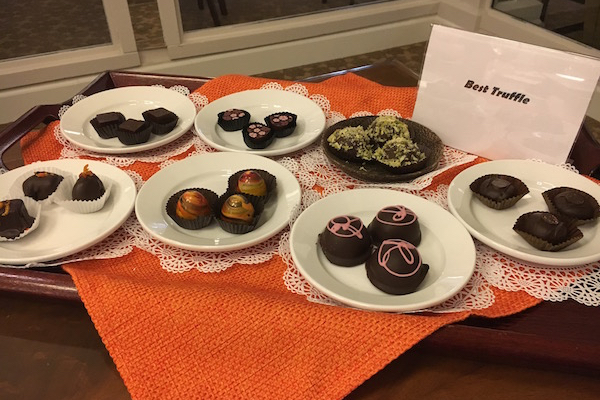 Each entry was unique in its own way and we had a difficult time narrowing down our choices. Check this page for the 2017 festival winners in their respective categories. Beyond judging, I enjoyed sampling products from all of the festival's chocolatiers and beyond-choclate vendors, including craft beer, regional wine, and hard cider. I also purchased a brick of chocolate-infused cheese; a product that combines two of my favorite food groups. Another favorite purchase was chocolate-infused honey.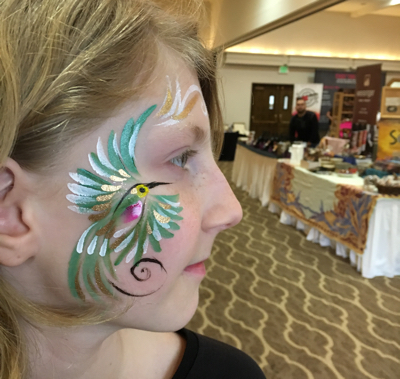 A family-friendly event, my daughter enjoyed many samples of chocolate, hot cocoa, and having her face painted by a talented, local artist.
Tip: For more ideas on filling up a full vacation itinerary in Ashland and Medford, read this story: 7 Places to Take Your Kids Near Medford, Oregon.
While we came unprepared to participate in the Charlie's Chocolate 5K Run/Walk (and kid-friendly 400 yard dash) on Sunday morning, we noted this activity would present a great mid-conference calorie-burning opportunity in 2018.  Runners receive Everlasting Gobstoppers and a chance to win a golden ticket! Running just before the 5K was a sold out hands-on workshop at Branson's Chocolates in Ashland.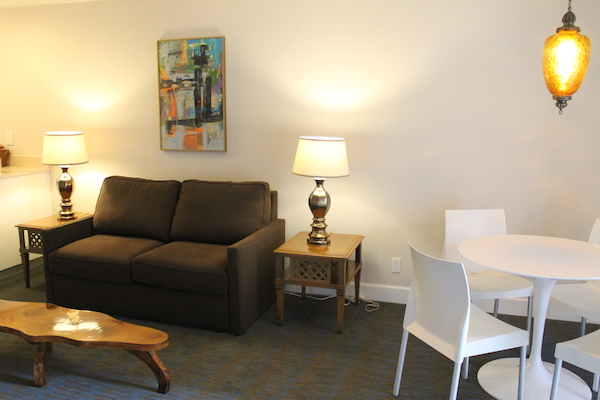 Out-of-towners attending the Oregon Chocolate Festival can take advantage of special lodging packages that offer discounts on room rates and festival admission. We stayed in a suite room with a kitchenette (microwave and mini fridge) and separate living room. We have been guests of Ashland Hotels & Suites in the past (you can read a full property review in in this story). In March, cooler evening temperatures made the outdoor spa even more inviting!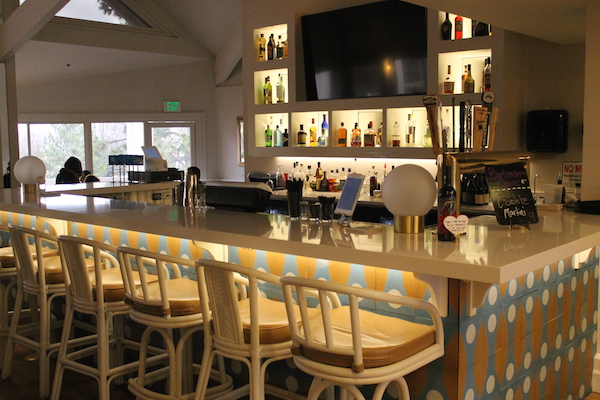 A new addition since our last stay is LUNA Café which features a wide-selection of fresh, local, and sustainable food on its breakfast and lunch/dinner menus. An open dining room allows for casual dining across two different levels; a wall of windows opens to sweeping views of the Rogue Valley. Open to the general public, LUNA Café has received accolades from locals and road-trippers looking for a healthy and convenient meal just off the interstate. However, to accomodate a larger crowd, festival staff bring in a variety of local food trucks for the Oregon Chocolate Festival weekend.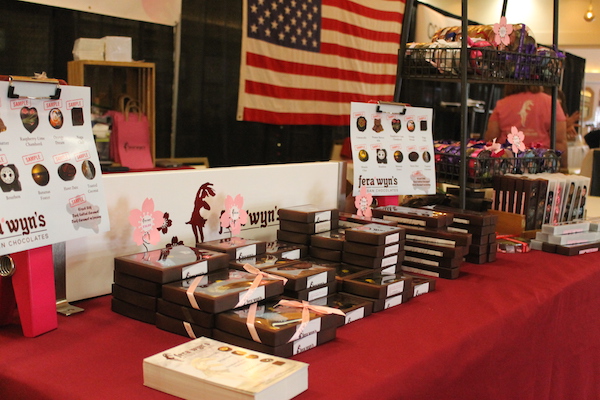 Home of the Oregon Shakespeare Festival, Ashland's theater, food, and wine scene makes an ideal pairing for an event centered around decadent chocolate. Running the entire festival weekend, festival recipients receive 15% off Oregon Shakespeare Festival shows (mention the discount code "chocolate") and chocolate spa treatments at Waterstone Spa in downtown Ashland.
Tip: While you're planning a getaway to the 2018 Oregon Chocolate Festival, check out these other unique Oregon Fairs and Festivals. Also read this review of the 2017 Oregon Chocolate Festival published on PitstopsForKids.com. 
* The Oregon Chocolate Festival is partnered with the Children's Miracle Network and will provide 10% of the festival proceeds in 2017 to the Asante's Neonatal Intensive Care Unit (NICU) located at the Asante Rogue Regional Medical Center. Helping premature babies thrive! 10% of festival ticket sales support NICU. 10% of Charlie's Chocolate Run ticket sales support NICU.