Fond du Lac, home to 45,000 Wisconsinites hunkered down along the southern edge of the great Lake Winnebago. A lovely four-season vacation destination, Fond du Lac offers plenty of options for families looking to get out into nature but stay close to big-city amenities. Friendly, affordable, and an easy drive from nearby Madison, Milwaukee, Chicago, and Green Bay, our family enjoyed a mini-vacation to Fond du Lac in February.
What to Do

Winter weather in Wisconsin can permeate the thickest snowsuit. To combat cabin fever, consider these two ideas for burning calories and playing together in a space other than your living room.
Do-It-All Sports

A 30,000 square foot sports arena committed to providing families and youth with a wide-range of activities at a reasonable price, Do-It-All Sports was the highlight of our afternoon. Darting between roller hockey, basketball, boxing, hi ball (our new favorite trampoline game), the climbing cave, and jungle gym with foam pit, we barely noticed the video arcade.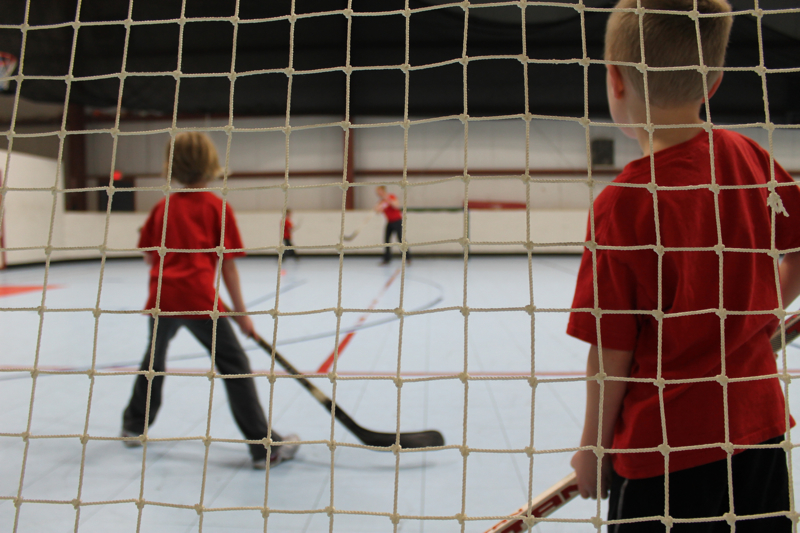 Also housing an indoor soccer arena and paint ball course, its easy to see why Do-It-All Sports is popular with locals and tourists. A welcome spot to burn both calories and energy accumulated after a few hours in the car, we wish every town had a venue like this.
Children's Museum of Fond du Lac
The Children's Museum of Fond du Lac moved into a larger facility in 2013; adding more exhibits, classroom space, and 10,000 square foot outdoor space. As you might expect, many of the exhibits are centered around activities on and around Lake Winnebago (example: sturgeon spearing shanty in the photo above). I like the open feel of the museum (all one one floor), and that kids can explore activities like real-world professions, life in other countries, transportation, construction, and money/finances.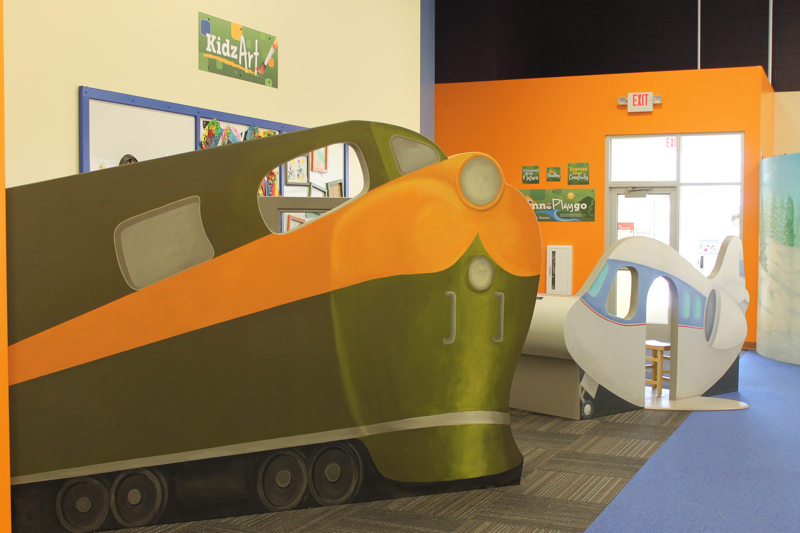 Horicon Marsh International Education Center
A nearby "four season" destination, the Horicon Marsh International Education Center welcomes outdoor enthusiasts of all ages and interests. In the main building, a giant atrium overlooks one corner of the 33,000 acre refuge of marsh and upland that offers protection for migratory birds, families can .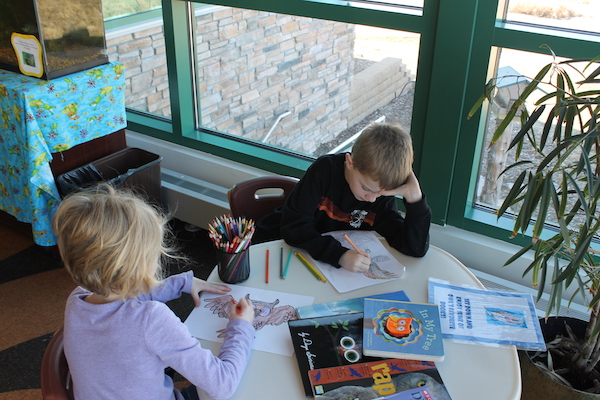 Free and open to the general public, families can nature watch, browse the gift shop and interpretive areas, and relax while kids make art projects or read a book or two. Weather (and gear) permitting, hiking, snowshoeing, cross-country skiing, biking, fishing, and auto tours are other ways to enjoy a trip to the area.
Where to Eat

Staying in line with our mission to frequent locally recommended, unique, family-friendly dining venues whenever possible, Trepanier's Backyard Grill & Bar was our itinerary for Saturday. With cars waiting in the parking lot for the 11AM lunch rush, we secured a corner booth in a backyard-themed dining room (lamp shades are bushel baskets flipped upside down and picket fences create a miniature neighborhood).
Ordering from the Kids menu, our picky eaters enjoyed spaghetti marinara with garlic toast ($4.50), baked haddock ($4.50), and a corn dog ($4.25). Meals include a choice of fries or a side salad and include a drink. For dessert, amble south of town to the town of Theresa and say hello to Chef Joel at Confections for Any Occasion. Before you go, read about our experience in this story.
Where to Stay

In a one-bedroom suite at the Fond du Lac Country Inn & Suites, our family of five fit comfortably in our one night home-away-from-home. Catering to families, the Country Inn & Suites takes great pride in the little details. From warm cookies in the lobby to the Read It & Return library and the refrigerator and microwave in the room, we made sure to snap a photo of the swimming pool.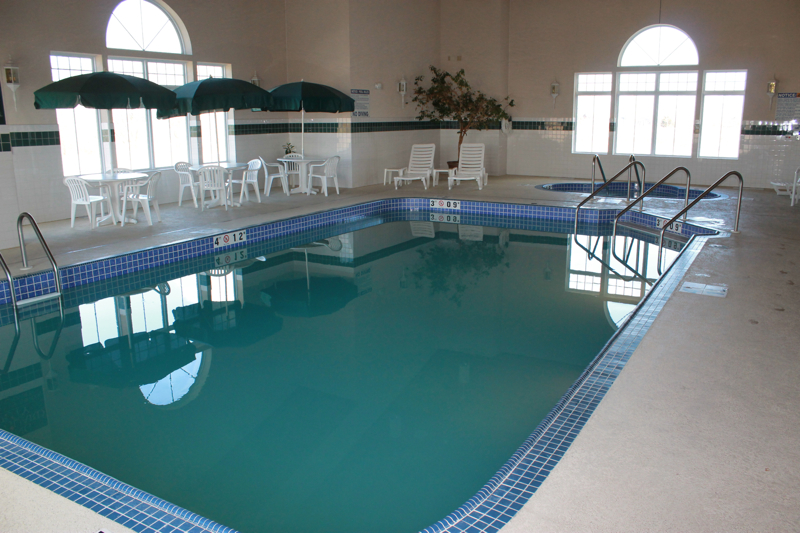 Personally testing both pool and clover-shaped hot tub, the close proximity of the hotel to our daily activities allowed us to enjoy a quick swim twice in one day.