Our family has traveled to Charlotte, North Carolina, twice in the last year. It's a short drive from home at two and a half hours, and there's much to see on the way. We love stopping near the Gaffney Peachoid, a favorite South Carolina roadside attraction.  The kids can never get enough of it!
Lodging in Charlotte
Though it is tempting to stay in downtown Charlotte, finding a hotel just outside the city center will save you money and peace of mind.  We stayed at Home2Suites by Hilton Charlotte I-77 South. The price was right, and it was new, clean, and absolutely safe. One night, my daughter and I returned past midnight, and we were welcomed back with a friendly face. The rooms are suites, so there's plenty of room for the family, including our youngest's pack and play. We have since stayed there for an event at the Bank of America Arena as well.
Where to Stay
Find family-friendly accommodations in Charlotte, North Carolina from traditional hotels to private vacation rentals through Stay22.com:
For an overnight trip to Charlotte, there's so much to choose from. We chose to spend a good deal of our time at Discovery Place Science Museum, a fantastic, hands-on attraction in the heart of the city. One could easily spend the entire day here. The kids loved a hands-on exhibit on engineering, using soft planks, tarps, and blocks to build shelters. The Thinkers Space gave the kids a chance to work in a mock forensics lab, and a virtual reality experience had them exploring the human body. They also loved a play space where one could sit on a chair and, with the help of hydraulics, the other could hoist the chair into the air. A rainforest exhibit allowed us to encounter animals, and a traveling exhibit on Leonardo DaVinci's work gave us a chance to see recreations of his inventions. The gift shop was also a highlight, where I purchased my science teacher husband a chemistry-themed "ugly Christmas sweater."
Shopping in Charlotte
Charlotte has its share of shops, both high end (to be found at Southpark Mall, including Tiffany & Co for your breakfast) and vintage. Our favorite shop in Charlotte is Sleepy Poet Antique Mall. You can be happily lost in this store for hours. Laid out as separate stalls rented by various sellers, there are themes to each, from rare books, to Coca-Cola themed items, to vinyl albums, to Barbie, to Christmas or tea sets.  You can even come face to face with the bizarre!
No visit to Charlotte is complete without a bit of history. Make sure that as you pass through midtown, you take a moment to check out the Queen Charlotte Statue.
Food in Charlotte
But the real treat in Charlotte, as far as we are concerned, is Mert's Heart and Soul. I will gladly drive two hours any day for what's being cooked up at this soul food restaurant in midtown. Walking inside, you're welcomed warmly and seated at a small table; it's a comfy restaurant. The walls are covered in signed posters of Broadway show casts and performers who came to town and ate at Mert's. There's even a poster signed by Guy Fieri, and that's always a good sign.
I recommend the combination of fried catfish and fried chicken, because, why choose? Both are lightly battered and so perfectly cooked that the fluffy catfish melts right in your mouth and the meat falls right of the chicken bones. I chose greens and yams as my sides while the kids chose sides as their entrees: mac and cheese, mashed potatoes, and green beans. And every guest receives their own miniature loaf of sweet cornbread with honey butter. Mmm! Don't leave without sampling one of the homemade cakes lined up on the counter, even if you have to take it in a to-go box!
We also love Bill Spoon's BBQ, a family-owned restaurant that has lasted since 1963 for a reason. Classic BBQ and sides, which means everyone in the family can find something and not break the bank. Family-friendly and consistently delicious!
A road trip to Charlotte is a must for families seeking a getaway.  With hands-on museums, shopping for every budget, a thriving midtown to explore, and food that truly feeds the soul, Charlotte is a big city with a lot to offer without draining your bank account.  Now we know why it's called "The Queen City".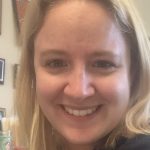 Megan Prewitt Koon is a freelance writer, novelist, and high school English teacher in Greenville, South Carolina. In addition to traveling with her husband and two children, she enjoys reading, hiking, and exploring new food scenes. You can read more of her work at meganprewittkoon.blogspot.com or on Instagram @meganprewittkoon.