Choosing your family holidays can be a difficult task, especially if you have children of various ages and with a variety of interests, but all across the world there are outstanding destinations that have something wonderful to offer everyone. If you're the type of family that likes to switch-it-up by traveling to new destinations and interacting with different cultures and people, here are five family holiday destinations across five different continents.
Thailand
Thailand is home to a rich variety of attractions, from its pristine sandy beaches and coves in the south, to its mountains and jungles in the north, all of which have their own unique and fun activities to offer. Families will not only enjoy things like swimming, snorkeling, elephant treks, and temple visits, but they can also take part in important cultural festivities, such as Yi Peng (mid November), a lantern and light festival. The country's most elaborate celebration takes place in Chiang Mai, where thousands of lanterns are released into the night sky.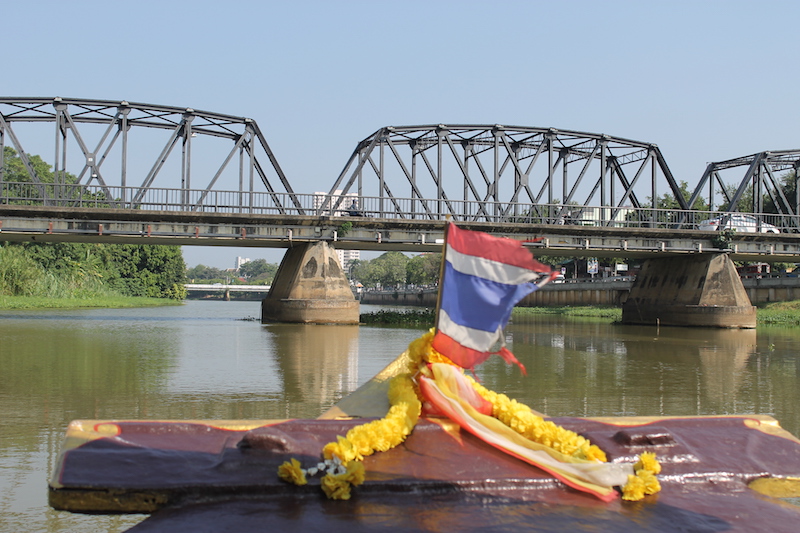 India
From the hippie beaches of Goa to the mountains of the Himalaya, India is home to some of the world's most dramatic and unique landscapes, along with richly diverse cities. India might sound like a potentially chaotic family adventure, but kids will find the frenetic pace of this country extremely exciting, and will enjoy astounding sites such as the Taj Mahal and Fatehpur Sikri. Booking during the celebration of Holi (March) will only be a bonus, as the whole family will enjoy the colorful affair.
Mexico
Mexico might be best known for its pristine beaches and azure waters, which house nesting sea-turtles and world-class diving and snorkeling sites, but this destination has a lot more to offer. A visit to any of Mexico's top holiday resorts will almost always give visitors the chance to explore the unique history of the Aztec civilization, such as the celebrated historical sites of Chichen Itza and Tulum. Plus, there's plenty of opportunity to get involved in some of the most quirky festivals to grace this nation, notably the slightly creepy and fun Dia de los Muertos (31 October),  where deceased relatives are honored with flowers and sugar skulls.
Turkey
Turkey is replete with rich historical and cultural sites, from the Archaeological Site of Troy, to the Grand Bazaar in Istanbul, one of the world's most visited tourist attractions. Add to this the mix of funky and stunning scenery, such as the rock chimneys of Cappadocia (see photo below) and the turquoise waters of the Antalya Coast, and the whole family is certain to be spellbound throughout the visit. More than 1,000 festivals are held throughout the country annually, but if you visit Istanbul in the summer months, make sure and take in one of the many music and art festivals.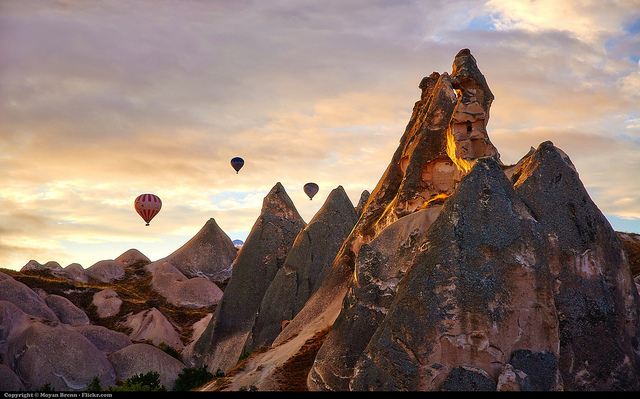 Argentina
With a culture that happily embraces a joie de vivre that celebrates delicious food and wine, music, dance, literature, and love, it is easy to understand why so many people are swept away by Argentina. This gem of South America is also a great destination to head with the family, as you can visit beautiful beaches, ski down Andean mountains, and explore the vast natural expanse of Patagonia and Tierra del Fuego. Argentina is also host to a number of great festivals you can attend, the most notable of which is the Carnival (February to early March) in Gualeguaychu, which is full of exotic costumes and dancing.
Wherever you and your family decide to head for your upcoming holidays, any of these destinations will provide you with an epic experience.
Images by Moyan Brenn and Dennis Jarvis used under the Creative Commons license.