The holiday season is nearly here and it's time to find the perfect gift for those of us who love to road trip. Some people may think a gas station gift card is insensitive and boring. Not us! Give us an atlas and we're like kids in a candy store!
Over the past year, I've come across some different travel-themed gifts and I have a personal connection with each one. Check back periodically, as I'm sure this list will grow.
American Scent Trip Candles from Vance Family Soy Candles
I discovered these candles in a gift shop at a forest center in Oregon. It turns out, they're made by the Vance Family in Vancouver, Washington. I particularly love the "American Scent Trip," candle line that is designed to take you on a "sent trip" through a particular state. Available states are: WA, OR, CA, PA, NY, TX, SD, and VA. Bonus: The soy-based wax is free of synthetic fragrance, dye, petroleum, and GMOs.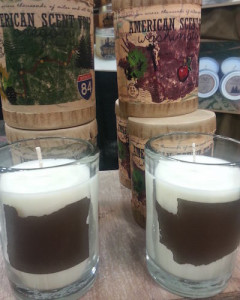 Website: http://www.vancefamilysoycandles.com/
Upcycled Book Decor by QuirksSD
These books are upcycled in Sioux Falls, South Dakota by our very own Thea Miller Ryan. Thea finds the books, creates the design, and then outsources the labor to her husband's garage workshop. Current states are: CA and IL (most states are possible, just ask)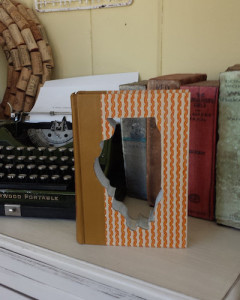 Website: https://www.etsy.com/shop/QuirksSD
Decorative Lawn Flags by McKenzie River Art
Available in small (12X18″) and large (28X40″) sizes, these polyester, fade-resistant decorative lawn flags are designed by Oregon-based artist Laura Stowe Emry. I met Laura the other day and was impressed by her passion for painting scenes that capture the essence of a place and time (she has several different prints and options for designs with or without lettering). Think of this like a post card for your front lawn.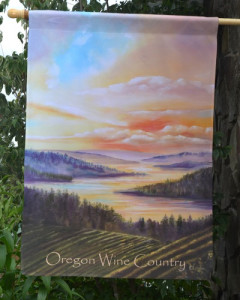 Website: http://www.mckenzieriverart.com/
Anything from Norton's U.S.A.
With a brick-and-mortar store in Barrington, Illinois and an online store, Norton's only sells products made and manufactured in the U.S.A. I, personally, love the Let's Go See: All 50 States! travel journal (shown above); you might just be surprised how many items you can find on the website!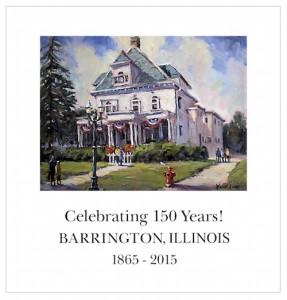 Website: http://nortonsusa.com/main.sc