Tulsa is the second largest city in Oklahoma and the 47th largest city in the USA. Tulsa was established in the mid-1830s and was the central hub for the United States' oil in the 1900s, earning for itself the nickname, "Oil Capital of the World." Tulsa is also known for its Western Swing music and its abundance of historical buildings.
Today's guest post comes to us from the travel-loving parents at  Tulsa Hotels. Proud to call Tulsa home, Tulsa Hotels knows Tulsa like the back of their hand; they've even included their top five picks for places to rest your head at the end of a fun-filled day.
When you visit Tulsa with your family, you don't have to worry about spending so much money just to enjoy your stay there. There are many things to do and different places to go, with your spouse and kids in Tulsa, and they're all for free. Here are the top 5:
The Tulsa Children's Museum
It is a 13,000 square foot hands-on Arts and Science interactive children's museum. Children have a lot of fun because they are encouraged to touch the exhibits. They have a miniature Kid's City where children can pretend to be a doctor, a fireman or a barber. Kids are encouraged to use special magnifying glasses to discover hidden treasures and they can climb up one of two giant rock walls in the museum. The museum is open on Tuesdays and Thursdays, 10 AM to 6 PM; Wednesdays, 10 AM to 5 PM; Friday to Saturday, 10 AM to 7 PM; Sunday, 1 to 6 PM. They are closed on Thanksgiving and Christmas.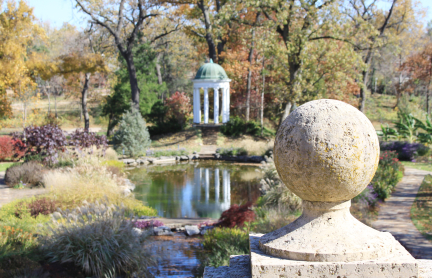 Tulsa Garden Center
The Tulsa Garden Center is located in Woodward Park. The Center is open to the public on Tuesdays to Saturdays, 8:30 AM to 4 PM. Admission is free.
Where to Stay
Find family-friendly accommodations in Tulsa from traditional hotels to private vacation rentals through Stay22.com:
The Center's primary goal is to promote learning about plants through different educational and recreational programs while preserving the heritage of its historic building. The Center advocates responsible stewardship of plants and their habitats by frequently sponsoring classes, lectures, shows and special events.
The Center boasts of having one of the finest horticultural libraries in the country. There are over 5,000 volumes on botany, horticulture, landscaping and other related subjects.
J.M. Davis Arms and Historical Museum
The J.M. Davis Arms and Historical Museum boasts of having over 50,000 items such as saddles, spurs, local ranching brands, German beer steins, World War I posters, military weapons, Native American artifacts and even a John Rogers statuary.
Although admission is free in the museum, visitors are encouraged to make a donation. The museum is open Mondays to Fridays from 8:30 AM to 5:00 PM and Saturdays, 10 AM to 5:00 PM. It is closed on Thanksgiving, Christmas and Sundays in the Winter, (October to March). However, on Sundays during the months of April to October, the museum will be open from 1:00 to 5:00 PM only.
Tulsa River Park
The Tulsa River Park has 26 miles of asphalt-surfaced trails that weave past playgrounds, gathering areas, sculptures and fountains along the banks of the Arkansas River in Tulsa. River parks has trails for pedestrians and cyclists and, depending on what season it is, park visitors can fish, or go rowing or kayaking. The park has more than 15 miles of dirt trails on Turkey Mountain where visitors can go hiking, horseback riding or mountain biking.
The park is open 365 days a year but observes a curfew from 11 PM to 5 AM by city ordinance. Although admission is free, all visitors are encouraged to make a donation for its maintenance as well as to be able to provide more facilities for the park and better programs for the enjoyment of park users.
Philbrook Museum of Art
The Philbrook Museum of Art was originally constructed as a residence for the family of Waite and Genevieve Philips. It was completed in 1927. But in 1938, Waite Phillips announced that he was donating the 72 room mansion and surrounding 23 acres of grounds as an art center for the city of Tulsa. It is now one of America's finest museums.
Today, guests of The Philbrook Museum of Art or Villa Philbrook are invited to take a walking tour of the gardens or listen to a free audio tour that provides a history of the home, the Phillips family and information about the landscape architects and their design.
There is a general admission of $7.50 and $5.50 for seniors (age 62+), students and groups of 10 or more. However, youth 18 years and under are free. Members of the art museum are not charged. On the first full weekend of every month Museums On Us – visitors do not have to pay as long as they present any Bank of America Card. But all visitors on the second Saturday of every month are admitted into the museum, free of charge.