Sometimes a vacation is more than a vacation; it's a multi-generational reunion, an extended visit with friends, or a gathering of kindred spirits. Whether it's a summer retreat or fall pilgrimage, vacation rentals, villas, and condos offer the comforts of home when you need them the most.
Recent guests of 2200 Palm Boulevard in Isle of Palms, South Carolina, "home" was what our family needed most mid-way through our 2300-mile road trip. Managed by Island Realty, Inc., located less than 20 minutes away from historic downtown Charleston, 2200 Palm Boulevard is one of many vacation rental properties available on Isle of Palms, Wild Dunes, Sullivan's Island and Dewees Island. Depending on your preferences for location (ocean, golf, lagoon, tidal creek, or deep water properties), size, and price, Island Realty is a household name for thousands of families who vacation in the area each year.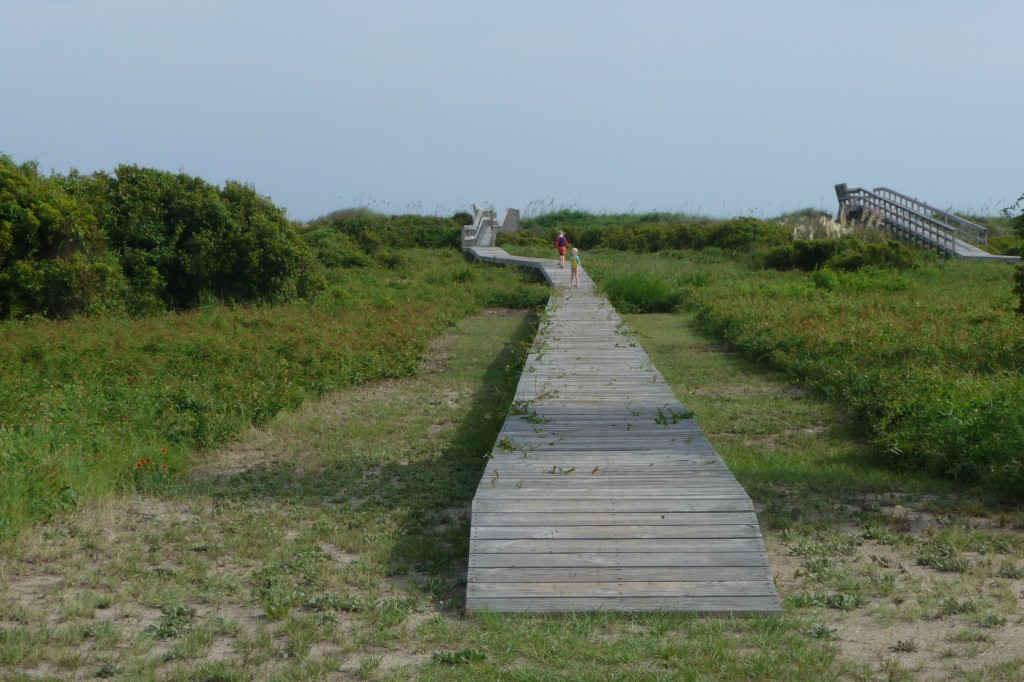 A six bedroom, four bathroom oceanfront home that can occupy up to 12 people, the kids magically disappeared within the walls of 2200 Palm Boulevard. A luxurious pleasure for our family, we found ourselves wishing for friends and family to share in our million-dollar views of the dunes and private boardwalk leading down to the beach. Much larger than our own house, we had to lure the kids away from a game of two-story hide-and-seek in the name of sand castles and sea shells. One trip to the nearby grocery store and we had the ingredients for a spaghetti and meatball dinner out on the screen porch. (What is it about a day on the beach that makes an ordinary meal taste so good?)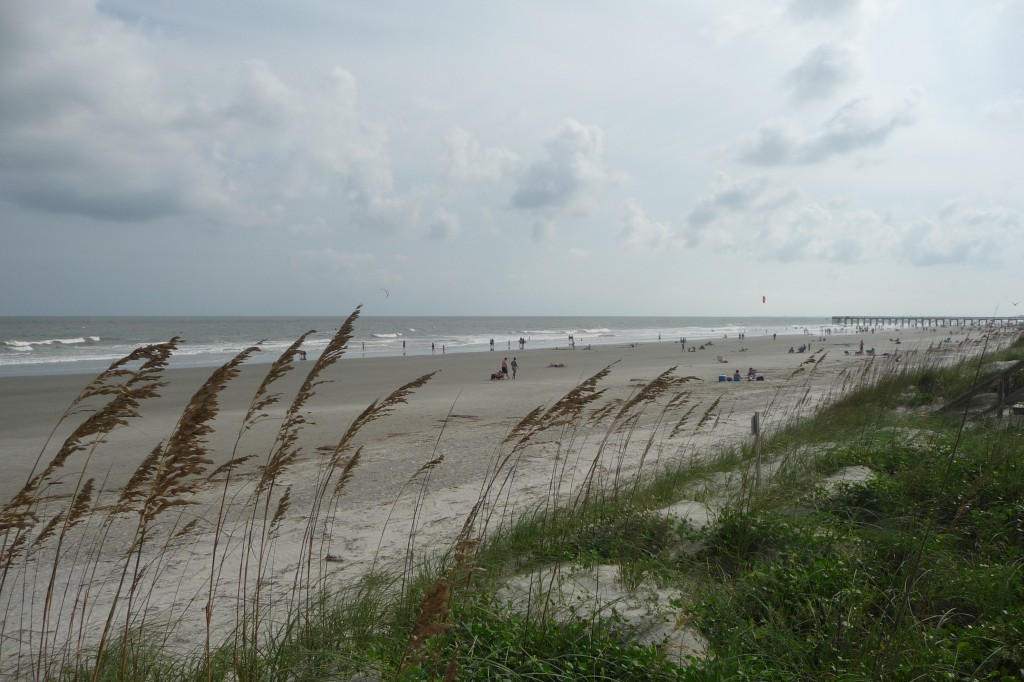 My favorite parts of the stay? Reading the guest book. Napping on the rocker. Washing clothes. The outdoor shower to remove sand from tiny bodies and feet. A basketball hoop. Bikes to ride. Covered parking. A free high-speed wireless internet connection. Home sweet vacation home.