When packing and dressing for a cold weather road trip, consider two main concerns – comfort is key and safety is essential. Of the two, safety is the easiest to address because it is driven mostly by temperature. If you will be facing sub-freezing conditions, then you need to make sure your apparel is adequate for cold protection. Getting caught in 20-degree weather with a light jacket is a fast way to ruin your trip.
Your comfort, on the other hand, can be affected by various considerations instead of just one. Clothes need to fit well, be easy to sit in for long periods, and most importantly, allow you to stay comfortable in the varying temperatures you are going to encounter. It will be warm and toasty in the car, but cold outside. You can't dress solely for either temperature. That is why layering is so important.
Layering allows you to adjust your outfit – less bulk for inside the car and the outerwear to protect yourself from the elements when fueling up or stopping to take in the view. If you dress just for the car's temperature, you will find yourself uncomfortable when exiting the car and unable to enjoy the activity. If you dress just for outside, that usually means bulk that isn't comfortable in the car and overheating.
Layering is also an important consideration when packing for the destination – if you'll be going from low temperatures outdoors to warm temperatures indoors frequently, layering will help keep you comfortable.
How to Layer
As shown in the infographic below , the steps to layering include the outer layer, the mid layer, and a base layer. Outer layers should be durable and breathable, to let interior moisture escape. If you are traveling to or through areas with unpredictable weather, a water repellent or waterproof outer layer is a nice added feature, as are wind-tight or wind resistant shells.
Mid layers provide can provide extra insulation to keep you warm. Vests are a great option because they provide warmth for the core while also reducing bulk for inside the car. Mid layers can also include something as simple as sweatshirts, pull-overs or lighter-weight jackets that add warmth without making you uncomfortable.
Base layers are usually what you'll wear in the car and lay directly against the skin. They should be made of fibers that don't hold moisture and that feel comfortable. If you are going to be in severe cold, however, consider a thicker or lined base layer top, which may include a thin fleece lining to still be lightweight but much warmer than traditional "long johns." Depending on the temperatures you might face, you will also want to consider if you want both top and bottom base layers.

Add Accessories
Hats, gloves, and other accessories are great additions to protect you from the elements while being easy to remove and store as they don't take up much space. But these accessories should be considered essential if you are going into below-freezing conditions.
When choosing clothes to pack, remember that thickness doesn't always equal more warmth – look for thinner jackets with additional warming features such as silver twill reflective lining and sealed draft points. This will leave you more room in your bags as you pack. Also choose items that are versatile and can be worn in different ways, such as a 3-in-1 jacket that allows you to adjust for wet or dry, cold or warmer conditions.
Whatever the temperatures and weather conditions you encounter, the two most important things to remember when choosing clothing is what will keep you safe and what will keep you most comfortable. Layering is the best way to handle varying conditions and overall warmth for safety, so each layer should be chosen based on its features and comfort as well as the temperatures you will face.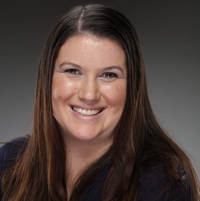 Natalie Bucsko writes for the RefrigiWear Knowledge Center, Blog, and Social Media. A seasoned road tripper and lover of cold weather, she has traveled all over the US. Her favorite winter road trip was a weekend trip from Montana to Teddy Roosevelt National Park in North Dakota, Sturgis, Mount Rushmore, Deadwood in South Dakota, and Devil's Tower in Wyoming (then back to Montana – all in 2 days!)
Ready to gear up for your cold weather activities? Shop on www.refrigiwear.com now, and enter code COLDGEAR to get 20% off your entire purchase, plus free shipping on orders over $60!