Malala Yousafazi was in seventh grade when she began blogging for the BBC. The year was 2009 and the Taleban has recently placed an edict banning girls' education in Pakistan. To conceal her identity and gender, Malala's stories were attributed to Gul Makai. Three years later, she was shot in the head by a gunman on her school bus.
Malala was not silenced by the attack.
Now 18 years old, Malala is the world's youngest Nobel Peace Prize winner. She remains a teacher and education activist for women and children in Pakistan and around the world.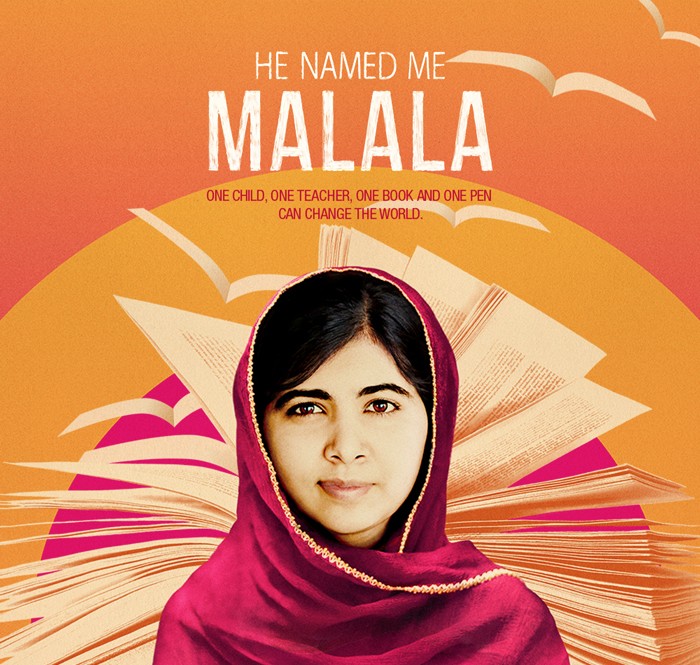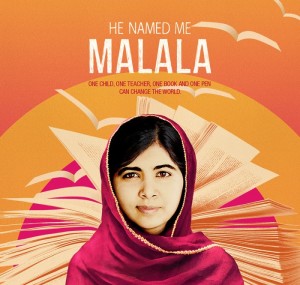 Filmmaker Davis Guggenheim's captured Malala's incredible story in his acclaimed film He Named Me Malala. The film will premiere Monday, February 29 on the National Geographic channel at 8:00 pm ET/7:00 pm CT.
Watch the official movie trailer on YouTube:
Will you tune in with me on the 29th? Bring your daughters, your sons, your brothers and sisters. Learn how one person can make a positive and lasting impression that defies her 'grief stricken' lot in life.
If you Tweet:
#HeNamedMeMalala premieres commercial free on @natgeochannel 2/29 @ 8/7c! Stand #withMalala + watch with your family on.natgeo.com/1VbVWaJ