Earlier this fall we introduced Stay22.com, a new travel booking website that combines search results for hotels with VRBO. We like Stay22 because it allows our readers to find larger, more family-friendly properties with ammenities like dish washers and washing machines and private swimming pools, ammenities not often found at traditional hotels and motels. Sometimes an extended stay hotel works, sometimes VRBO is better—sifting through everything in one place saves both time and energy.
With the world on a travel hiatus, our big "vacation" for 2020 was spending one week in a lodge over the kids' holiday break. Speficially, we were looking for a large kitchen, common hangout space, and enough separation between bedrooms and bathrooms to feel like we were in a home-away-from-home.
As luck would have it, we happened upon the Bear Creek Lodge property near Lincoln City, Oregon.
Built into the remote old growth wilderness near the small community of Otis, Bear Creek Lodge is situated six miles up the road from the Drift Creek Falls trailhead and an easy drive into both Lincoln City and Neskowin (read this story about visiting the "Neskowin ghost beach" at low tide).
While there are many lodging options in Oregon's Northern Coast, we liked the kid-friendly game room at Bear Creek Lodge and the air hockey and foosball tournaments that ensued. The oversided L-shaped sofas in the living room gave us plenty of space to spead out for a nightly movie night (BYO DVD or choose from the large selction available for guests to peruse). Is there a statute of limitations on how many times you can watch The Princess Bride?
Other ammenities included a wood-burining stove (wood stacked and ready to go), books, and this old timey toilet! We were also pleasantly surprised by the "extras" ranging from bubble bath to complimentary laundry detergent and breakfast items in the fridge.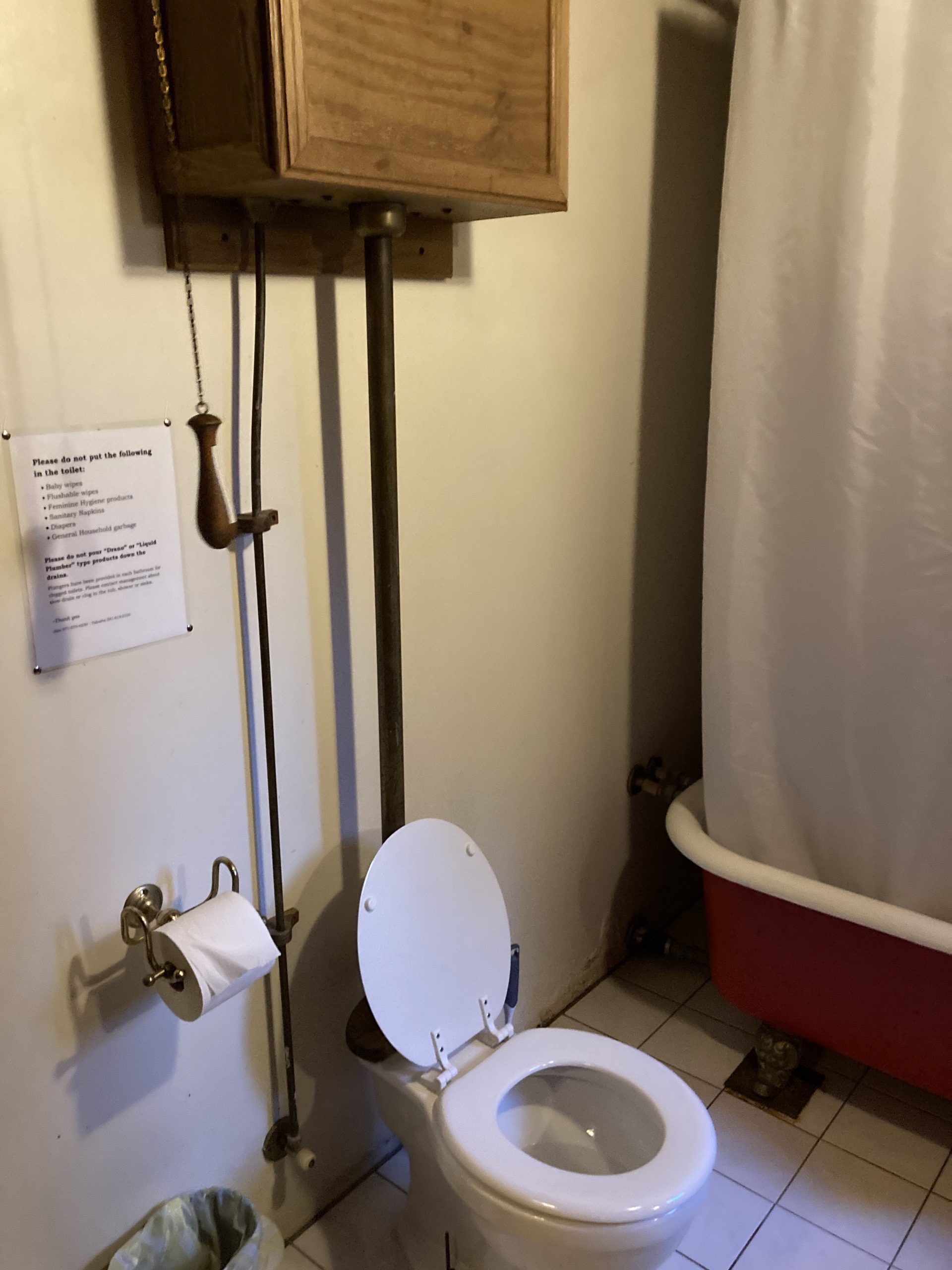 While Bear Creek Lodge worked for our family's desire to disconnect and have a COVID-friendly outdoor focused vacation in a home larger than our own, you may be looking for something a little closer to the ocean or a different size or configuration. No worries, simply click on the Stay22 map above and do your own searching.
No matter where you land or how you recreate, stay safe and here's to safe adventures in 2021!