The newest addition to our list of must have gadgets for international travel is Pixie, a combination app and Bluetooth enabled tracking system that helps you keep tabs of the items you least want to misplace at home and on the go.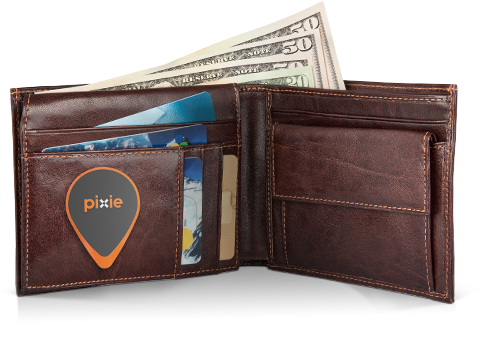 Pixie Points—battery powered, teardrop-shaped beacons slightly larger than a guitar pick—are affixed to items like keys, wallets, and electronic gadgets and then paired with the Pixie Points (Apple store only at this point in time). Using augmented reality displayed via your phone's camera, direction and distance views and feedback guide you within inches of what you are trying to locate.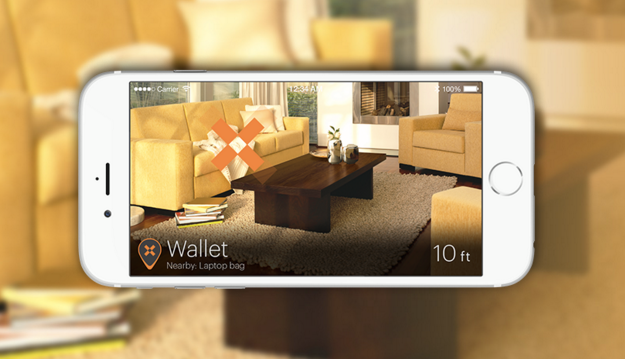 Effective within a typical indoor range of 30 to 50 feet, Pixified items can be located up to 150 feet in an unobstructed view. Pixie can "see" through walls, under couch cushions, and into suitcases – speeding up the search for, say, car keys that inadvertently dropped behind the mini-fridge in a hotel room. On screen instructions walk you through using the app, arrows and audible feedback helps guide you to the desired Pixie Point. As you hone in on the find, digital pixie dust splashes across your screen: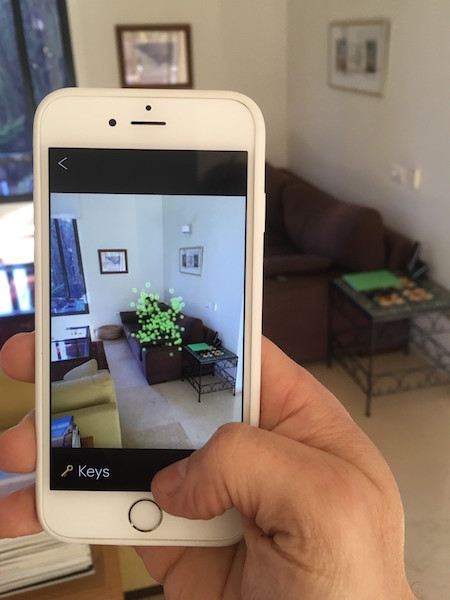 We will be fully testing Pixie Points on our upcoming trip to Mexico, where keeping tabs on our passports and children seems fairly critical to vacation success. Beyond an ongoing game of hide-and-seek to find my car keys, I would like to figure out a way to affix a Pixie Point to my reading glasses (maybe the case?).
Pixie retails for $49.99 (2 pack) or $99.99 (4 pack), with a free iPhone 6 or iPhone 7 case for each pack you purchase.
Happy Trails!