Looking for a little magic? This family road trip takes you through fairytale settings and fantastical places from Ithaca, New York, in the heart of the Finger Lakes, to scenic Cornwall, Ontario, on the St. Lawrence River.
It's only a four-hour drive (much more doable than the 40-hour trip between their namesakes in Greece and England), but you'll want to allow longer. Spend a few days in Ithaca, a full day road tripping between the two, and finish up with a weekend in Cornwall.
Ithaca, New York

Waterfalls, gardens and gorges — you don't get much closer to fairytale beauty than Ithaca. There are more than 150 cascades in the area. Some, like Ithaca Falls, are just steps from downtown with a level path easy for all ages.
Save at least one day for nearby state parks like Watkins Glen and Robert H. Treman. If you want a powerful waterfall with no hiking required, Buttermilk Falls State Park has a killer view right off the parking lot. If you don't mind stairs and getting misted, Watkins Glen State Park is otherworldly, with a path behind the falls, stone bridges, and dozens of small pools where I like to imagine mermaids hang out.
Everyone will need a hearty lunch for energy, and where else should you dine on your fairytale trip than a villa? Near the park, Jerlando's Ristorante & Pizzeria in Watkins Glen was designed by its Italian owners to evoke a Tuscan villa. They have a full menu, including one for kids, and their pizza, pasta, and other entrees are family recipes. Try the popular garlic knots and the cheesy, dreamy Sicilian pizza.
Jerlando's original storefront in Montour Falls is another option a few minutes away as you head back to Ithaca. Get your lunch to go and walk to the end of Main Street for a picnic in front of Shequaga Falls. It doesn't get better than this.
You'll find more fantasy fun in Ithaca proper. Stop by the Ithaca Children's Garden to let the kids climb on the back of a mythical giant turtle. Hunt down a few extra waterfalls, like Horseshoe Falls, and Cascadilla Falls, moderate hikes with some stairs. Or kick back downtown. During Wizarding Weekend in October, you can duel with wands and join in an elixir crawl.
Then go to an Ivy League school.
Cornell University is surprisingly a great destination for road-tripping families. The campus has several waterfalls, classical architecture, a library that looks like it's from Harry Potter and an ornithology lab where learners can explore an interactive Wall of Birds. You pay for parking, but other than that, it's all free.
Take the afternoon to wander the 35-acre fairy-land of the beautiful Cornell Botanic Gardens. From there, you can walk through the wildflower garden to the much larger arboretum. If you're tired or pushing a stroller, drive instead and pull off at any of the free parking spots along the loop. On your way out, stop by the Cornell Dairy Bar for a scoop of ice cream, made on campus with milk from Cornell's own dairy cows.
For an out-of-the-ordinary place to stay, La Tourelle Hotel, Bistro & Spa sits on 70 acres just 10 minutes from Buttermilk Falls. It's pretty magical, too, with free wine tastings, afternoon cookies, an ice box treasure chest, and a secret room in a tower accessible by spiral staircase.
Destiny USA
As you head north through Syracuse, make a stop for the city's main tourist attraction, Destiny USA, one of the largest malls in the country. It's right off the interstate but deep into Wonderland.
This unconventional mall has dozens of weird and wonderful entertainment venues from a dragon-themed mystery room and glow-in-the-dark mini golf to a rainforest play zone, go karts, and laser tag. Ride the historic carousel or get lost in a mirror maze. There are also a couple movie theaters, a comedy club, a Dave & Buster's, and a free virtual reality experience at the New York visitor's center.
Yeah, it's big.
Fitting the amusement park vibe, you can visit the beach, too. Jimmy Buffett's Margaritaville at Destiny USA serves up its own kind of magic — happy hour, fresh key lime pie and crab cakes generous on the crab. Conveniently located across from WonderWorks, the restaurant is popular with families. Kids even eat free Tuesdays and Sundays. Great food and friendly staff, it's the best place to re-energize before you continue your quest.
Alexandria Bay, New York

Your next stop is a castle fit for knights and princesses. In the middle of the 1000 Islands, Boldt Castle is a six-story, 120-room mansion dominating Heart Island. Your admission covers not only the building, which has a rather tragic love story, but the rest of the island that includes other castle-like buildings, a drawbridge and gardens. Download the app in advance to enjoy a free audio tour.
To get to Heart Island, cruise with Uncle Sam Boat Tours. The Two Nation Tour is a nice chance to sit back and see the islands up close while your narrator regales you with stories of the rich and famous who've lived there. Bring your camera!
Cornwall, Ontario
Your final destination is straight out of a storybook: a charming riverfront city off the beaten path and full of enchantment. Cornwall and the surrounding area have the most unusual attractions: the Lost Villages Museum with its history and ghost hunting, the majestic ruins of St. Raphael's Church, and an 1830s county jail, where criminals and sometimes kids were incarcerated, now open for tours and fascinating tales.
End the day at the waterfront Lamoureux Park for postcard-perfect sunsets.
When your adventurers are hungry, hop into Scores Rotisserie in Cornwall and order an ogre burger from the kids' menu. Or be brave and take on the Grand Saladier salad bar with nachos, soup, seafood, fruit, and more. It's both fresh and filling. The owners hail from Quebec so this is also your chance to try regional classics like pudding chômeur and poutine.
For family-friendly lodging, the Best Western Parkway Inn & Conference Centre is comfortable and updated with an on-site restaurant and spacious rooms. It also has a fairly spectacular breakfast, one of the best I've ever had at a chain hotel.
Not quite ready for a happily ever after ending to your journey? Cornwall's location is a road tripper's dream. You're right off Highway 401, just 90 minutes from Montreal and an hour from Ottawa, so it can be just the beginning of your Canadian adventure.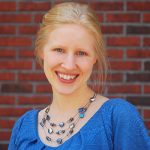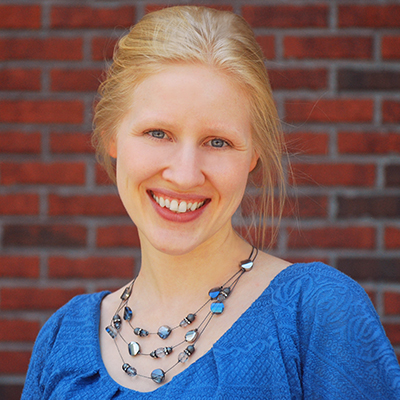 About the Author:
Cheryl Rodewig is storyteller, marketer and award-winning feature writer specializing in travel. Her Venn diagram includes minimalism, waterfalls, French and the em dash. Find her at 
cherylrodewig.com
or on Twitter at
@cherylrodewig
.