If you're planning a Portuguese adventure, you may want to consider one of these exciting road trips. All departing from the historic Algarve city of Faro, these itineraries offer great sights along the way with plenty of fun for the whole family. Road trips are easy to plan, but if you're not the best at planning don't worry, unplanned trips are good too.
Faro to Lagos
This short route allows you to explore the best of the Algarve region. Start by heading west to the ancient city of Silves, which should take approximately 45 minutes. Here you can explore the many historic sights including the Silves Castle and Cathedral. The kids will be excited to visit the nearby Slide & Splash Waterpark that also features tropical bird shows.
From Silves, travel along the coast, stopping at the many beaches before finishing your adventure at Lagos—one of the Algrave's most popular resort towns. Be sure to visit Lagos Zoo, home to 120 animal species and features a children's petting farm.
Faro to Lisbon
Departing from Faro, drive 170 km north to Beja, a charming town with white-washed villas and winding, cobbled streets. There are plenty of cultural attractions including a 13th century castle or the nearby medieval village of Monsaraz. After spending a night at the historic hotel, continue further north to the city of Evora, a UNESCO World Heritage Site. Aside from the crumbling Roman ruins, it's worth visiting the spectacular Cave of Escoural where you can marvel at drawings of animals which were carved 15,000 years ago!
As you drive the final stretch to Lisbon, stop at the fishing village of Sesimbra. With its secluded beaches and coves, Sesimbra is the perfect place to soak up the Mediterranean sun. The nearby Arrabida Natural Park is worth exploring with many hiking trails that are safe for the whole family. At your final stop in Lisbon, take a break from driving and hop aboard one of the city's vintage trams and explore the attractions of the old town.
Faro to Porto
This two-week route covers the south and north of Portugal for those looking to experience as much as possible. Take the above itinerary from Faro to Lisbon but continue north, visiting coastal towns along the way. After exploring the sights of the capital, travel 30km west to the town of Cascais. This popular surf destination is home to many surf schools that offer lessons and  equipment rental for people of all abilities. The town also has an affordable campsite with impressive facilities.
From here, head further north along the coast to Ericeira with its great selection of beaches and authentic restaurants. After some much deserved rest, travel to Figueira da foz, a bustling seaside resort with lots of shops, promenade entertainment, and low cost accommodation options. Finally, take the short drive to Portugal's second largest city, Porto. After stretching your legs, head to the lively district of Ribiera. The atmosphere is electric with street performers, live music and plenty of cafes.
A family road trip in Portugal promises to be a once in a lifetime experience. Choose one of these routes and go explore.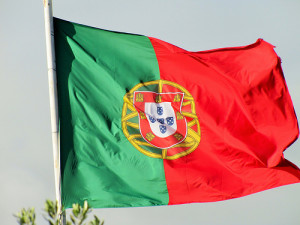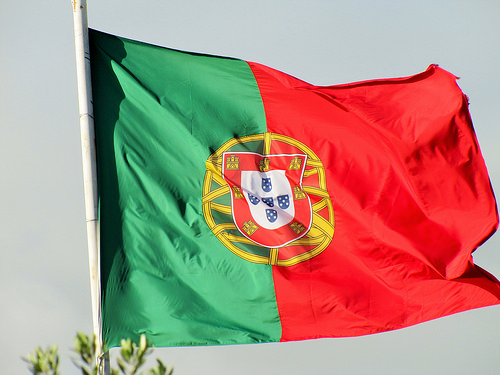 Images by CMoravec and Luis Ascenso used under Creative commons License.