Of all the seasons, fall is my favorite. When we lived in Wisconsin, we enjoyed picking apples, drinking cider, and carving pumpkins of all shapes and sizes.
Many farms across Southern Wisconsin really get into the tourism spirit, converting their working farms into a playground with corn mazes, petting zoos, and games on the lawn—this list represents venues that are relatively inexpensive, cater to kids, and offer a variety of ways to make memories with your families.
We hope you agree:
Website: http://www.elegantfarmer.com/
Elegant Farmer is perhaps most famous for their home-made apple pie baked in a paper bag. Located in Mukwanogo, families with families with younger kids will enjoy seasonal farm animals, trolley rides, and Santa trains. Visit Elegant Farmer weekends in September and October for the Autumn Farm Festival for pumpkin and apple picking, apple cider, hayrides, and caramel apples.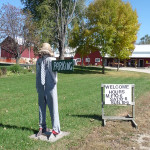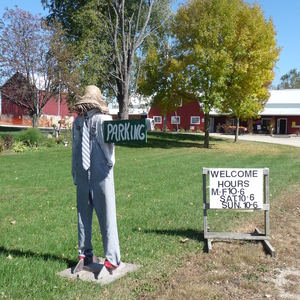 Waldvogels Pumpkin Farm (Beaver Dam)

Website: https://www.waldvogelfarm.com/
Waldvogels Pumpkin Farm farm is located in beautiful Beaver Dam near the Horicon Marsh National Wildlife Refuge. Family owned and operated for over 30 years, visitors enjoy 25 activities for the price of admission; this includes a hayride to the pumpkin patch, corn maze, farm train, lookout tower, mini-golf, and giant mine shaft slide (if you plan to visit more than once, a season pass may make better financial sense).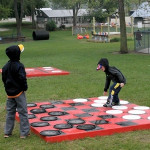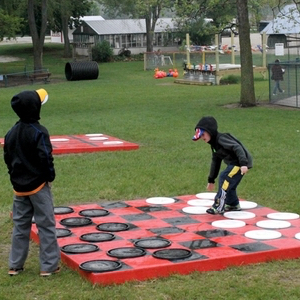 Green Meadows Petting Farm (Waterford)

Website: http://greenmeadowsfarmwi.com/
Located between the towns of East Troy and Waterford, Green Meadows Petting Farm is ideal for groups, field trips, and outings with the entire family. Interacting with the farm animals is encouraged, and farm staff are stationed around the grounds to answer questions and ensure the safety of the animals and guests. Kids will enjoy lawn games, pony rides, the "kitty farm," and a hayride to the back 40.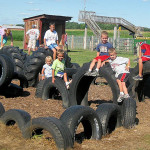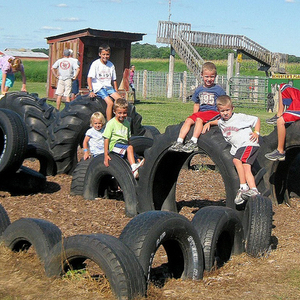 Schusters Playtime Farm (Deerfield)
Website: http://schustersfarm.com/
Scheusters Playtime Farm welcomes visitors to enjoy the fall harvest, with a different "theme" for each weekend running through Halloween. Daytime visitors will enjoy the corn cannon, corn pit, and corn maze (among other activities not involving corn). Older kids may love the haunted forest and bonfire once the sun sets for the day.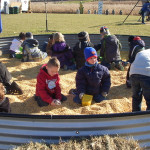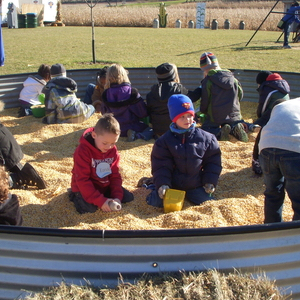 Busy Barn Adventure Farm (Fort Atkinson)
Website: http://www.busybarnsfarm.com/
Similar to the other adventure farms in this list, Busy Barn has a tractor tire playground, pedal carts, hay mounds, sensory corn bins and even farm animals to pet. Take a hayride to the pumpkin patch, milk Holly the Holstein, watch a puppet show, learn some corn trivia in the maze, or go for a race in the human-sized hamster wheels.
Book Your Stay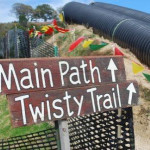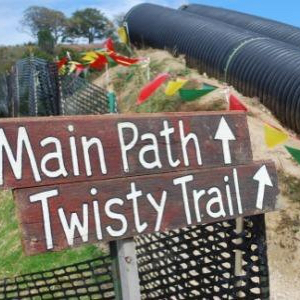 Treinen Farm (Lodi)
Website: http://treinenfarm.com/
Treinen Farm in Lodi is home to Wisconsin's most award-winning corn maze. Enjoy the ride to the 13-acre pumpkin patch on horse-drawn hayride, visit the pumpkin daycare, and launch gourds into the pond with the pumpkin slingshot. Younger kids will want to play in the tractor tire playground, pet a chick, jump in the "corny fun house," and ride the pedal carts. If you arrive later in the day, leave time to enjoy the nightly bonfire.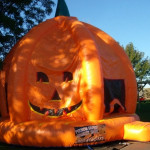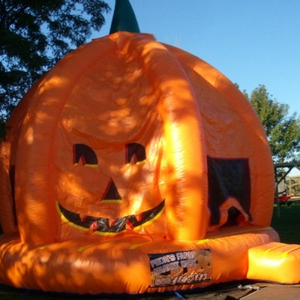 Pecks Farm Market (Spring Green)
Website: http://www.pecksfarmmarketeast.com/
Adding to the selection of seasonal produce sold from the roadside farm market, Pecks houses a free petting zoo with deer, pot-bellied pigs, pigmy goats, bunnies, and more. Kids are welcome to enjoy the free playground and bounce house; tickets are sold for the horse-drawn wagon and train rides. Pecks also features a haunted house and corn maze and places for families to grill and enjoy an end-of-season picnic.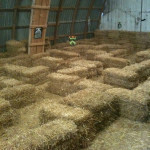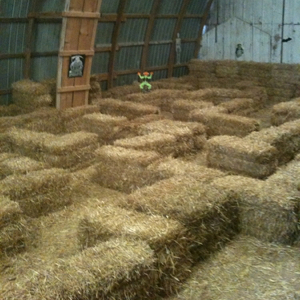 Mayr Family Farm (De Forest)
Website: http://www.mayrfamilyfarm.com/
A particularly affordable destination, Mayr Family Farm in DeForest is quite toddler and young(er) kid-friendly. Families can spend the day with the pedal tractors, bounce house, duck pond, straw maze, farm animals, and kids games (the corn maze, pumpkin patch, haunted maze, and wagon rides are experienced at an additional cost). Each season proceeds from one entire weekend are donated to a local charity in honor of Amanda Mae Mayr; this season is Oct 2-4 for the Badger Honor Flight.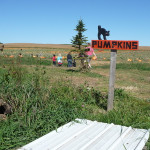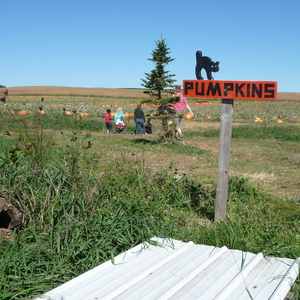 Eplegaarden (Fitchburg)
Website: http://www.eplegaarden.com/
Eplegaarden in Fitchburg, adds a little Norwegian flair to the self-plukk apple picking experience. Look for billy goats, cats, horses, dog, hog, birds, and trolls. Claiming to be "da apple orchard vit da Norvegian Exposure," Eplegaarden is an old fashion farm ver things move slower than da city. Borrow a wagons to carry pumpkins back to your car and also enjoy a small marketplace for produce and locally-made crafts.
Website: http://appleholler.com/
With colorful painted signs, mazes, tractors, and seasonal fruits and vegetables to pick, eat, or carve, Apple Holler is accessible right off the the I-94 interstate corridor. Apple Holler offers a restaurant and dinner theater, in addition to the orchard and plenty of kid-themed games and activities.
Can't get enough of these pumpkin patches? Check out these pumpkin patches in North Dakota.