Are you planning a trip with your family this year? Deciding on a destination and sorting out all of the logistics can be daunting, to say the least. We've put together a few quick tips to help you plan the perfect family holiday this year.
Plan in Advance
This might sound obvious, but it's not uncommon for families to leave much of the holiday planning to the last minute. You may have chosen a destination and booked your flights, but do you know what you'll be doing day-to-day?
When planning a family holiday, it's important to schedule your time as best as possible, so that you're not wasting it by chasing your kids down or trying to agree on an activity. The more you plan in advance, the more likely you'll get to do all of the activities and see all of the hot-spots without any arguments or hurdles along the way.
Plus, you might find yourself with some free time where you can simply be spontaneous, too!
Live in Luxury
A luxurious trip might not be the first thing that comes to mind when planning a family holiday, but it could very well be the best choice. Hotels like the Kempinski Seychelles Resort in Seychelles or the Eden Roc at Cap Cana in Punta Cana can serve you in more ways than one. These luxury hotels are all about being taken care-of, which means they'll find ways to entertain your kids while you and your significant other relax! Loaded with special amenities and a host of activities, a luxury hotel can provide your family with a balanced mix of relaxation and fun without you having to do much of the planning at all—they've got most of it covered. Check out the luxury hotels selected by Splendia for a family trip you'll be raving about.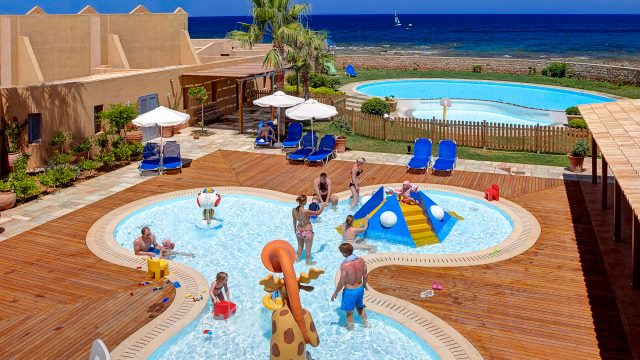 Search Flights
Before you book anything, be sure to do your research on selected flight options. As flying can be costly for a larger group, including parents and children, you'll want to get the best rates possible. Rates can fluctuate drastically depending on the season and the destination, so be mindful of when you're choosing to travel and where you're choosing to go. No matter where and when you're traveling, with attention to flight options on various booking sites, you can be sure to save big on flights. The goal is to find a great deal that allows you to spend more on the fun things you'll want to see and do while you're vacationing.
Family holidays can be great fun if they're planned just right. As you'll want to the holiday to be special and memorable for your fellow travelers, it's necessary to prepare meticulously in advance and choose a destination that allows you to make the most of your precious time. Good luck and happy travels!