When it comes to kid-friendly travel gear, we're always looking for items that are practical, affordable, and durable. Invented out of necessity by a Madison, Wisconsin mom of two, HipCity Sak is a hands-free bag designed to enable children to carry their own belongings (so you don't have to).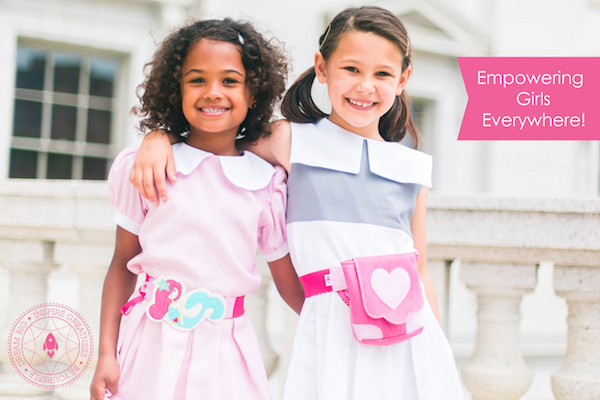 The HipCity Sak is snapped to an expandable 22-inch elastic waist band and is worn around the waist or hips (to the front or to the side). It stretches up to 25-inches, or sizes 5-9. The bag itself holds about 8oz of whatever (snacks, papers, crayons, seashells, toys) and closes with a velcro tab. Made of polyurethane, the bag can be wiped clean with a cloth and some mild detergent.
HipCity sent us a wild flower Sak to take on our recent adventure to Thailand. Because the bag is small, it helps kids make better choices about how much "stuff" to carry with them. We visited an elephant park, and selected tissues, sun screen, and some coins for purchasing souvenirs from the gift shop. I appreciated knowing the contents were securely attached to my daughter and she wasn't wearing anything with strings (to catch on fences or moving farm vehicles).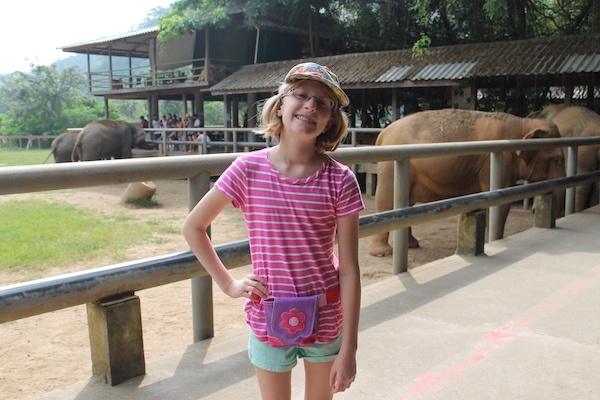 Interchangeable accessories like flowers, butterflies, hearts, stars and a mermaid can be swapped out and worn on the belt when your kid decides to take a break from the bag. Accessories range from $8.00 to $11.99 depending on the design. The HipCity Sak comes in two designs, heart and wild flower—both retail for $29.99 (free shipping on orders over $50).
You can also buy it on Amazon.com: Click Here