If you're crossing through the Crossroads of America this summer and looking for something unique to do with your family, consider these two attractions in Indianapolis, Indiana.
Terra Cotta Warriors: The Emperors Army
Currently on display at The Children's Museum of Indianapolis and running through November 2, 2014, the Terra Cotta Warriors: The Emperors Army  is only U.S. appearance of terra cotta warriors extracted from the tomb complex of China's first emperor, Qin Shi Huangdi, to protect him in the after-life The only place in the U.S. to see eight of the life-size clay soldiers, people are flocking to Indianapolis to see what many consider to be the Eighth Wonder of the World.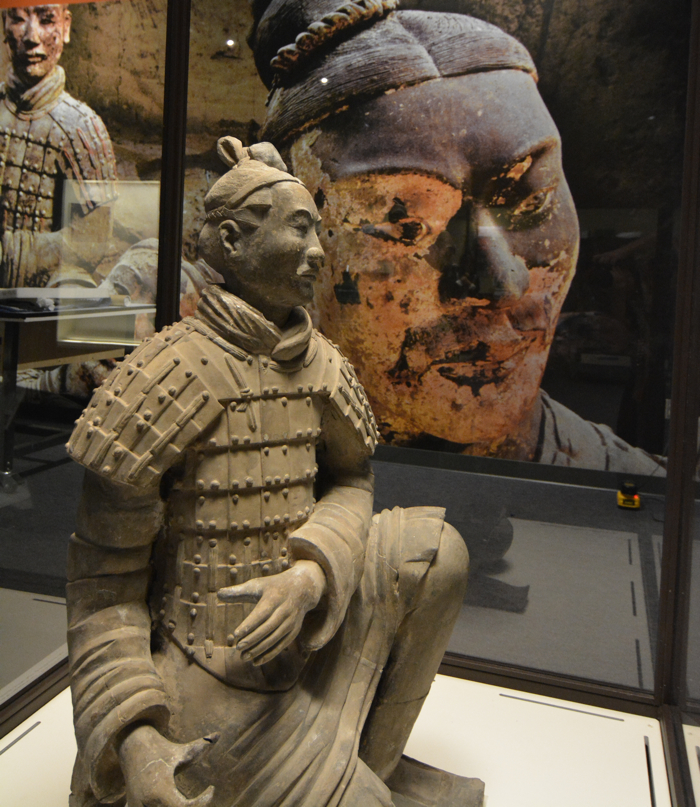 Note that the museum charges an additional fee to tour this exhibit (admission is timed and current museum members receive a 60% discount). Children will enjoy playing musical instruments, dressing in warrior costumes, assembling "broken" warriors, and playing with clay in the molding and casting room. The largest children's museum in the world (and quite possibly our personal favorite), if you decide to see the Terra Cotta Warriors, plan to spend the rest of the entire day checking out the museum. Read more about our visit in this story.
The International Orangutan Center
Now officially open at the Indianapolis Zoo, the International Orangutan Center is a 4-acre, $26 million dollar addition is dedicated to orangutan research and conservation. A state-of-the art exhibit, the International Orangutan  Center brings visitors up close and personal with orangutans unlike anywhere else in the world.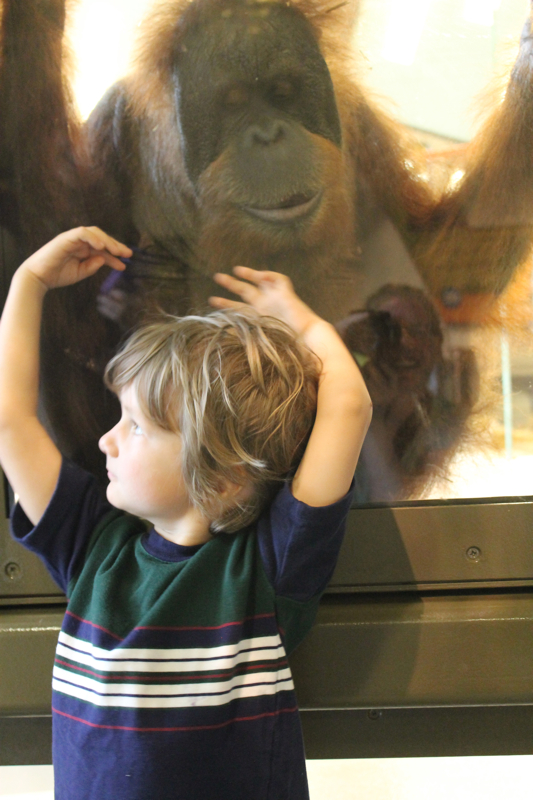 Home to eight rescue orangutans, scientists at the International Orangutan Center will conduct daily research on orangutan cognition and behavior that will be incorporated into published research and accredited studies. In addition to watching the orangutans hard at work, visitors to the new exhibit will be able to observe the orangutans inside the indoor and outdoor viewing areas, on the 60-foot tall Myrta Pulliam Hutan Trail. For more information on what to expect at the Indianapolis Zoo, read this complete story.