An outdoor lover's paradise, there's no shortage of ways to get out and explore South Central Oregon's vast natural beauty—from birding to boating, biking, and even zip lining. Less than twenty miles from the California Border, Klamath Falls is nestled into the southern terminus of Upper Klamath Lake. Measuring in at nearly 100 square miles, Upper Klamath Lake is Oregon's largest body of freshwater; as you can imagine magnificent views of the Winema National Forest mirror into the glassy surface from all directions.
We visited Klamath Falls in April, a shoulder season with nighttime temperatures below freezing but t-shirt weather by mid-afternoon. With snowshoeing trails melting under zip line courses, we managed to balance our day between indoor and outdoor activities. We started at the Favell Museum and the many artifacts and collections that pay homage to both the Native Americans who once roamed and loved the land and to the artists' who portray the inherited beauty around us. Highlights of the museum include the famous fire opal arrowhead and the world's largest collection of miniature firearms. This museum is ideal for elementary- and older kids.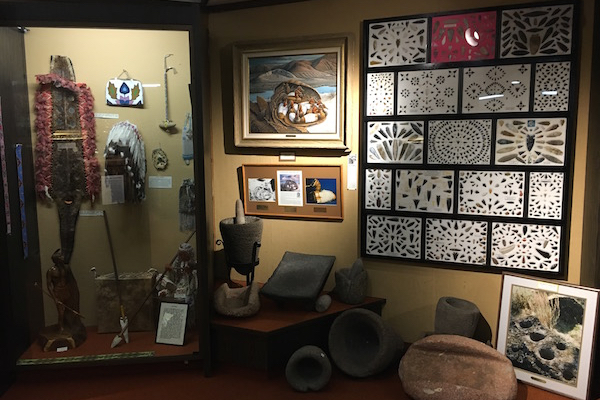 Adjacent to the Favell Museum is the Link River trailhead. An easy three mile (round trip) out-and-back hike to the Klamath Falls, look for turtles, marmots, and a wide variety of migratory and native birds. Note, the falls are more or less a series of drops in the river, but we enjoyed the exercise nonetheless.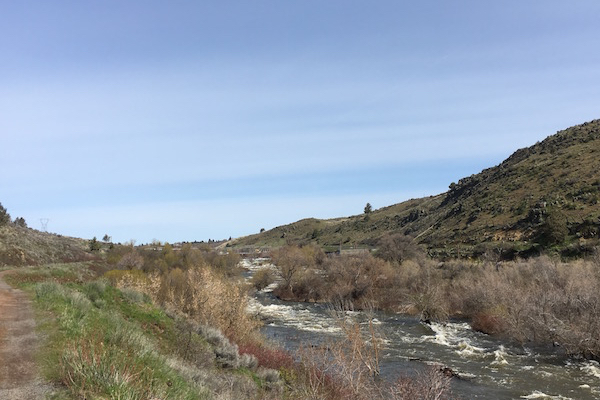 An adventure in itself, do not miss the opportunity to visit Train Mountain Railroad Museum near the town of Chiloquin (approximately halfway between Klamath Falls and Crater Lake National Park). Train Mountain is home to the world's longest miniature hobby railroad—read about our experience in this story. Trust me on this recommendation!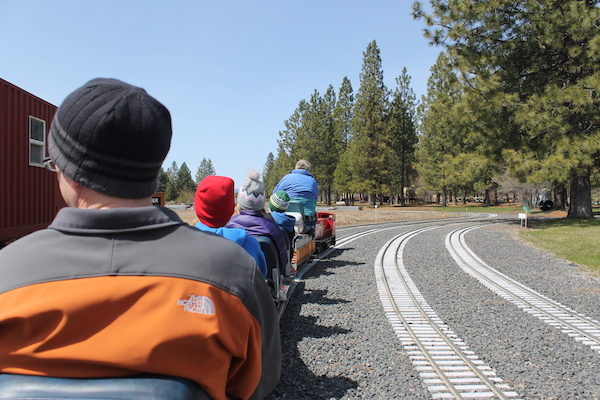 Staying at Running Y Resort, we took advantage of the lovely weather and played eighteen holes of miniature golf at a rate of $30 for our family of five. Central Oregon receives an average of 300 sunny days each year; the opposite statistic from our home in Eugene. If you are looking for an indoor swimming pool and lots of kid-friendly activities and amenities, consider staying at this property.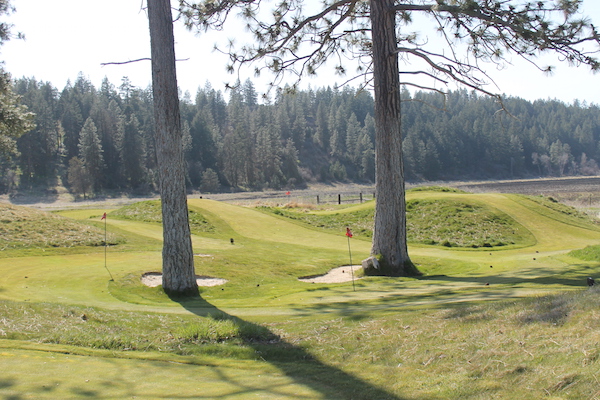 Beyond wandering around downtown and finding this neat playground at Moore Park, we decided Klamath Falls is a nice mix of adventure and relaxation. When we come back, we'll rent a boat at Harriman Spring and drive out for a fish fry at Lake of the Woods resort. And while Crater Lake National Park is nearby, so is the Lava Beds National Monument (approximately ten miles south of the California-Oregon border).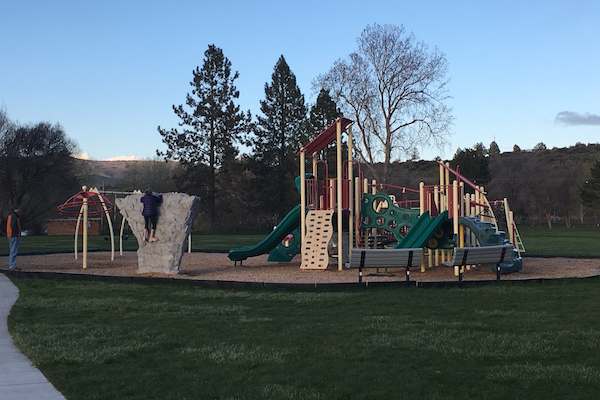 Happy Trails!