West Michigan has no shortage of beaches; some require a portage over sand dunes and others are inches from a surf shop and concession stand. Some beaches are enveloped within the State Park system, others are free and open to the general public. You'll find dog-friendly beaches, clothing-somewhat-optional beaches, and beaches ideal for a group picnic or family reunion.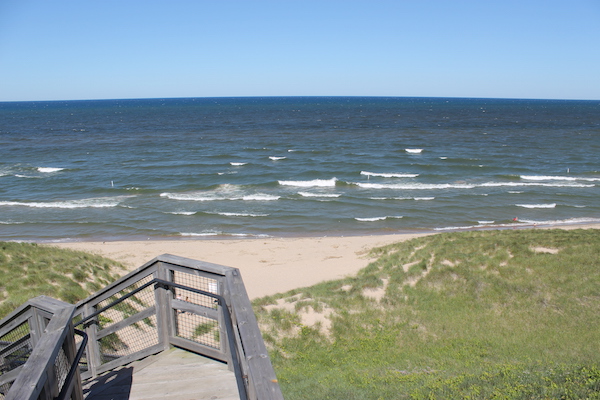 If you have young kids, one of my favorite West Michigan beaches is Tunnel Park. Located north of Holland at 66 North Lakeshore Drive, Tunnel Park is maintained by Ottawa County Parks & Recreation.
We visited Tunnel Park a few weeks ago and I paid $7 for an out-of-state day pass. If you are a Michigan Resident, your Recreation Passport won't work here and you'll pay $5 for the day. Many people park for free in the lot directly across the street and walk in (here's where a wagon or a stroller would come in handy). Inside the park, most parking spots are in the shade.
Where to Stay
Find family-friendly accommodations in Holland, Michigan from traditional hotels to private vacation rentals through Stay22.com: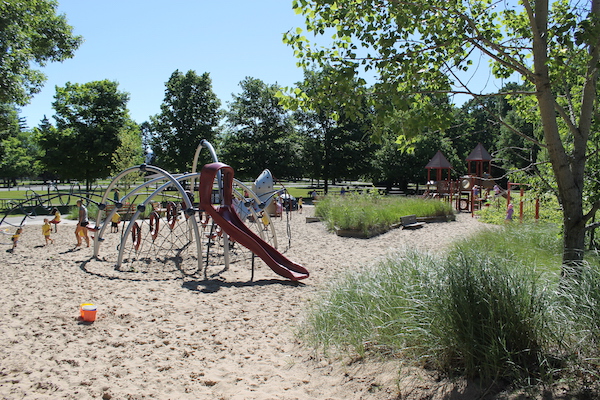 I spent lots of time at Tunnel Park as a kid, and I can tell you we didn't have anything close to today's modern playground equipment.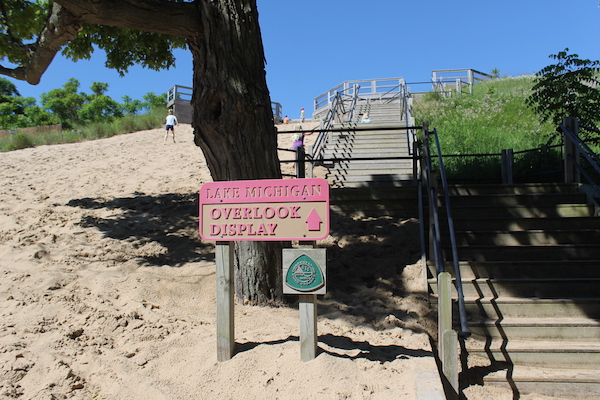 The Lake Michigan Overlook is still the same; your kids will love running down the sand dune in the direction of the playground.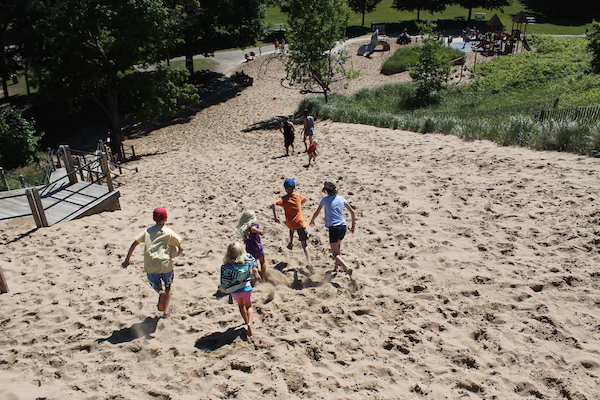 To the north of the playground area, you'll find picnic tables, sand volley ball courts, indoor restrooms, and a concession stand (closed during our visit). The Tunnel Park website also mentions a horse shoe pit, but I wasn't looking for that.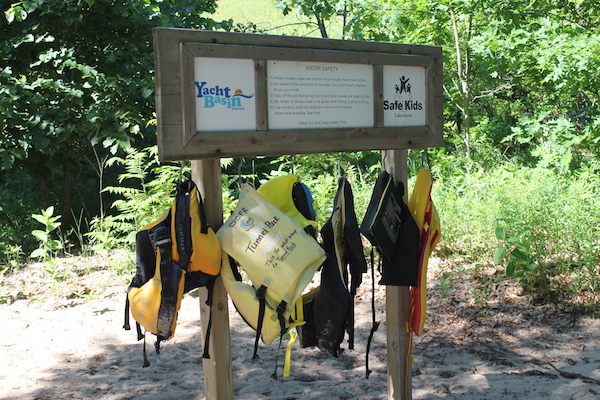 Another "improvement" to today's beach experience is the ability to borrow a children's life jacket. Lake Michigan is not unlike an ocean; gusty winds, crashing waves, and rip currents surprise even the strongest swimmers. Observe the red/yellow/green flags for swimming conditions and keep an eye on your kids. One nice thing about the Michigan side of Lake Michigan is the relatively shallow waters, allowing you to walk out quite a ways until you are over your head.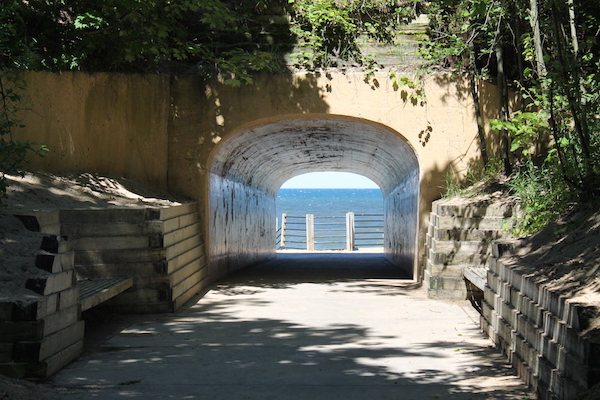 As you might suspect, there's an actual tunnel at Tunnel Park. While you can take the stairs down to the beach from the overlook, I think it's more fun to go the tunnel route. This way also brings you past the restrooms and life jackets.
Other favorite kid-friendly beaches are Kirk Park and Duck Lake State Park. Read more about Duck Lake State Park here: https://www.roadtripsforfamilies.com/2012/07/lake-michigan-beaches-duck-lake-state-park/