EAA AirVenture—the world's greatest aviation celebration—runs the last Monday each July. The event, held in Oshkosh, Wisconsin draws over half a million annual visitors from around the globe; hotel rooms and camp sites within a 60-mile radius book up a year in advance. Organized by the Oshkosh-based Experimental Aviation Association (EAA), AirVenture is spread out on a campus that holds enough landing strips and runways for it to boast temporary bragging rights as the busiest control tower in the world.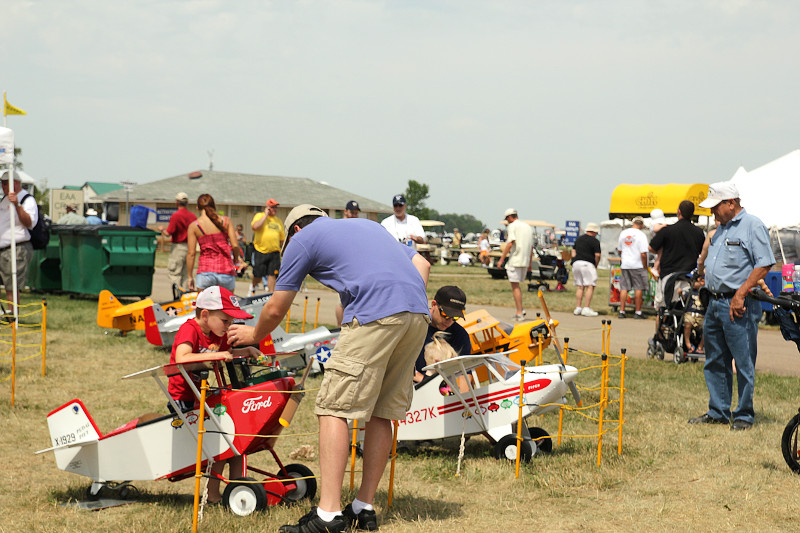 What started as a gathering of individuals interested in building and restoring recreational aircraft is today a gathering of celebrities, musical acts, and big-name companies like Garmin, Cessna, and Rockwell Collins.  Being in the midst of what has been the hottest, driest summer in recent history, first-time visitors to the event should read this comprehensive guide published on the EAA AirVenture website.
Where to Stay
Find family-friendly accommodations in Oshkosh, Wisconsin from traditional hotels to private vacation rentals through Stay22.com: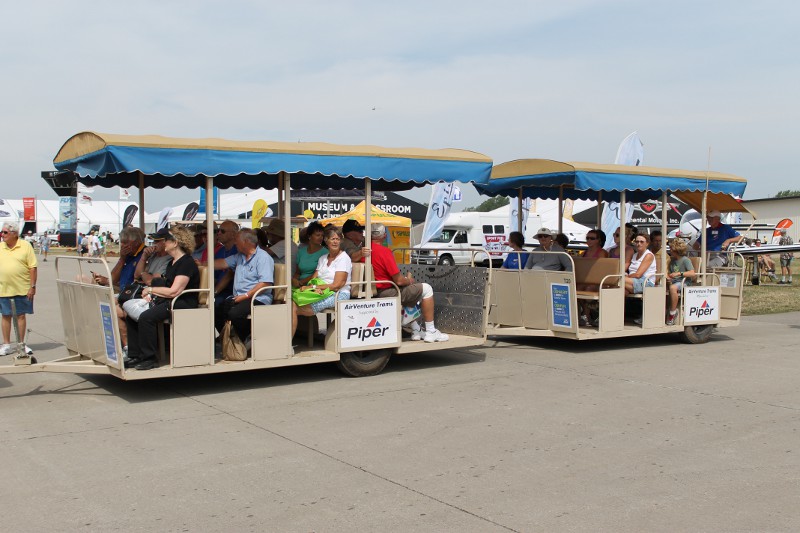 Ideal for families of all ages, strongly consider packing a stroller or wagon for wheeling kids otherwise prone to going boneless in heat-induced, late-afternoon (no nap) meltdowns. Consult the grounds schedules and map BEFORE you visit, identifying which exhibits, forums, and workshops are most important to your visit. Take the shuttle bus and ride the trams when possible; particularly if you are planning a visit to KidVenture or the EAA Museum. Also note that the KidVenture grounds close at 3:30PM Monday-Saturday and at 2:ooPM on Sunday. This time coincidences with the AirShow, which you will absolutely not want to miss. Last, the EAA Museum is air conditioned and has indoor plumbing (admission is included).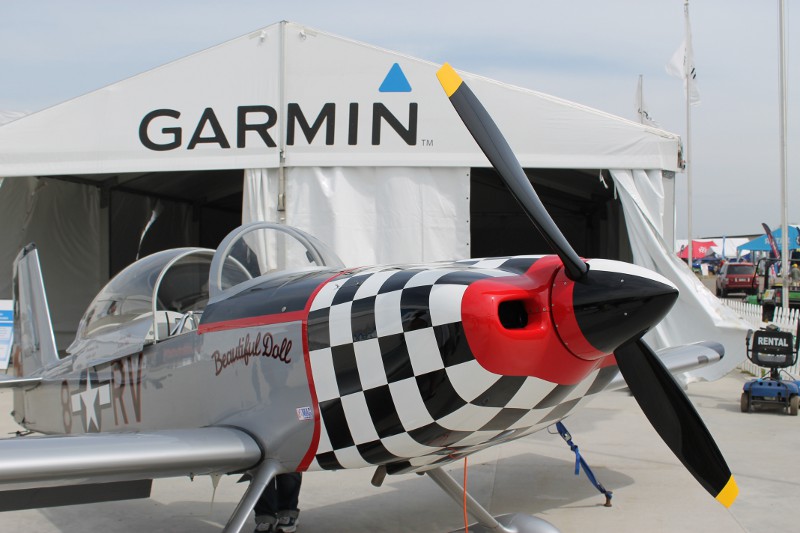 Families visiting the 2012 EAA AirVenture will want to stop by the Ford Hangar and participate in the particularly kid-friendly activities including a bungee launch, rock wall, race simulator, and ride on the Ferris wheel (offering a fantastic vantage point of the grounds). Make sure and add three stamps to a Ford passport for a neat souvenir cowboy hat.
EAA does not restrict people from bringing small coolers of water and snacks (here's the official carry-in policy). Be smart with hydration and re-fill empty containers at one of the bubbler* troughs located on the grounds.
* That's "drinking fountain" to anyone who doesn't own a cheese hat and dance the polka at weddings. And if you need a break from the crowds or want to see something other than air planes, read this article for suggestions on where to to take the kids.