LEGOLAND Florida Amusement Park
The mother of three elementary-age kids all who are "into" LEGO and LEGO Friends, we recently visited the LEGOLAND Florida amusement park in Winter Haven, Florida.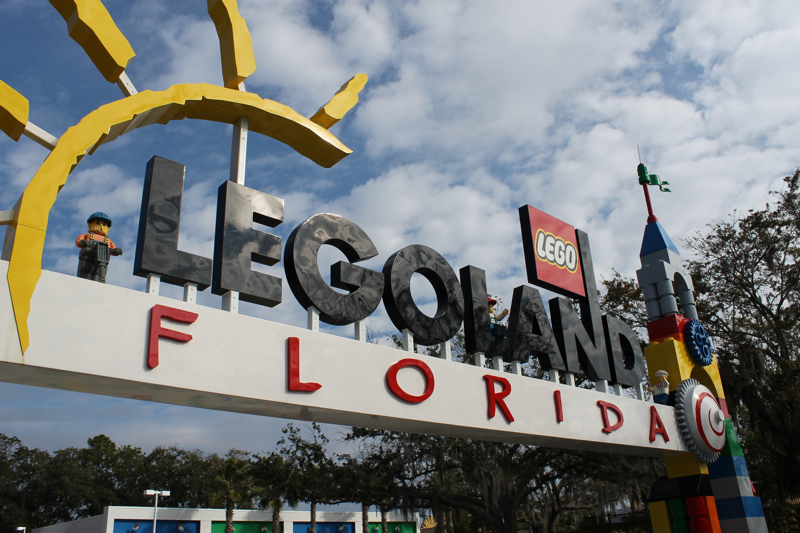 LEGOLAND® Florida is a 150-acre interactive theme park dedicated to families with children between the ages of 2 and 12. With more than 50 rides, shows and attractions and the all-new water park, LEGOLAND is geared towards family fun! There are currently five other LEGOLAND Parks in the world – LEGOLAND California in Carlsbad, LEGOLAND Billund in Denmark, LEGOLAND Deutschland near Günzburg, Germany and LEGOLAND Windsor outside of London and just opened LEGOLAND Malaysia —the sixth LEGOLAND Park and first in Asia. The LEGOLAND theme parks are a part of Merlin Entertainments Group, the second largest attractions operator in the world.
Located on the original Cypress Gardens adventure park and botanical gardens, LEGOLAND Florida enjoys the mature trees and natural beauty enjoyed by Cypress Gardens patrons until 2009.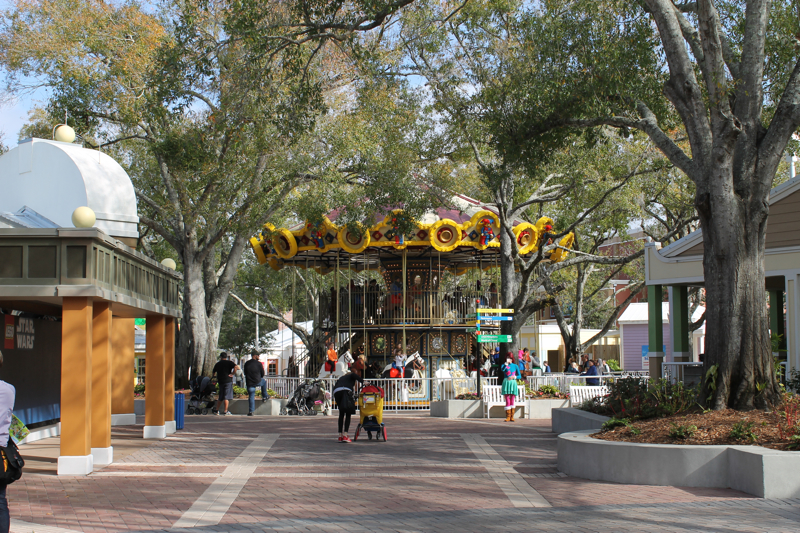 Families visiting and living in Florida between the months of May and September know the beauty of a shaded playground on a hot summer day.
Setting itself apart from similar type amusement parks we've visited in the past few years, consider little details like a restaurant that sells apple fries (although the park allows small coolers, so you could pack your own healthy snacks):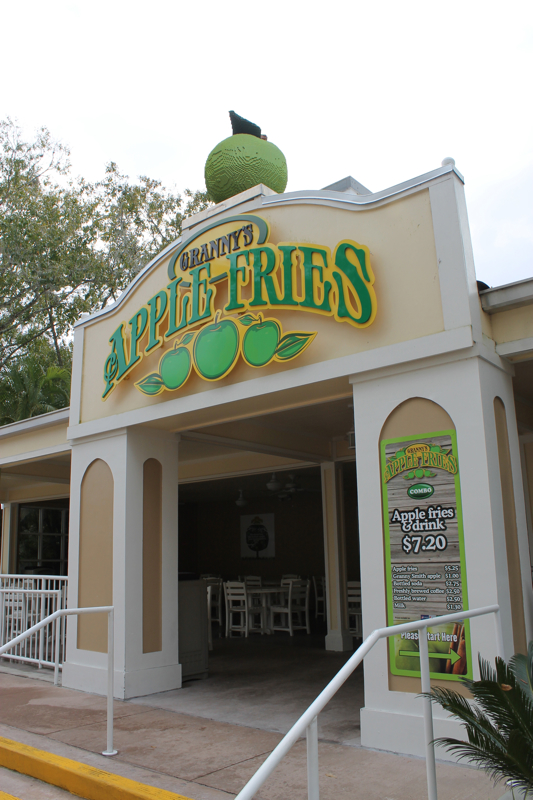 Or stations for kids to build and play while parents do the cattle-herd in line: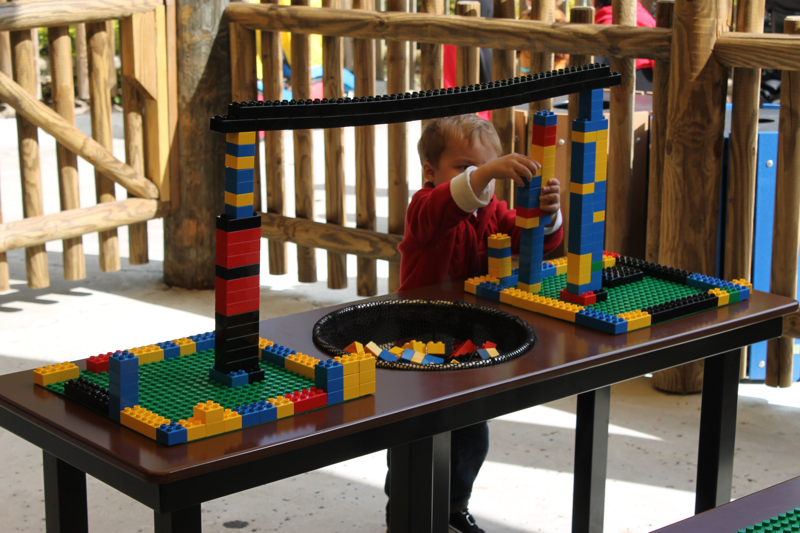 Placing an emphasis on using both your body and mind, many of the attractions require kids to kick with their legs or pull with their arms to make the rides go (in this photo kids work together to pull themselves to the top of the tower).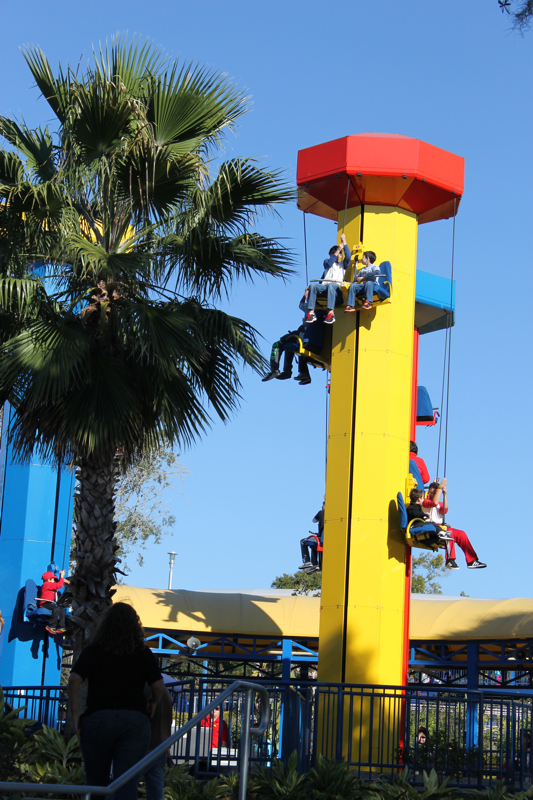 My favorite attraction was the Rescue Academy where families raced against each other to move a fire truck to a "burning" building (requiring teams pump water before moving their trucks back to the starting position). We enjoyed the help of a LEGOLAND Florida employee, as our mother-and-son team needed a third person to help with the pumping.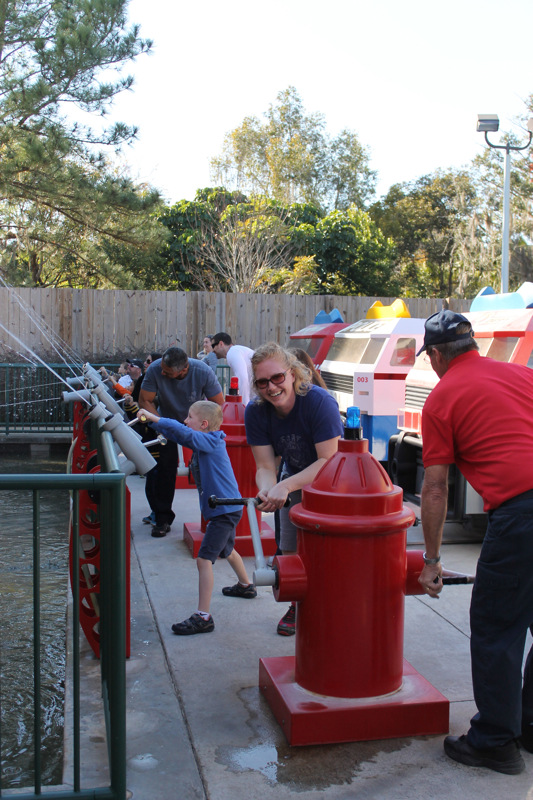 The Ford Driving School was high on the list for my second-grade son, who got to practice driving a car and learned a few rules of the road (including looking for other cars and obeying traffic signs).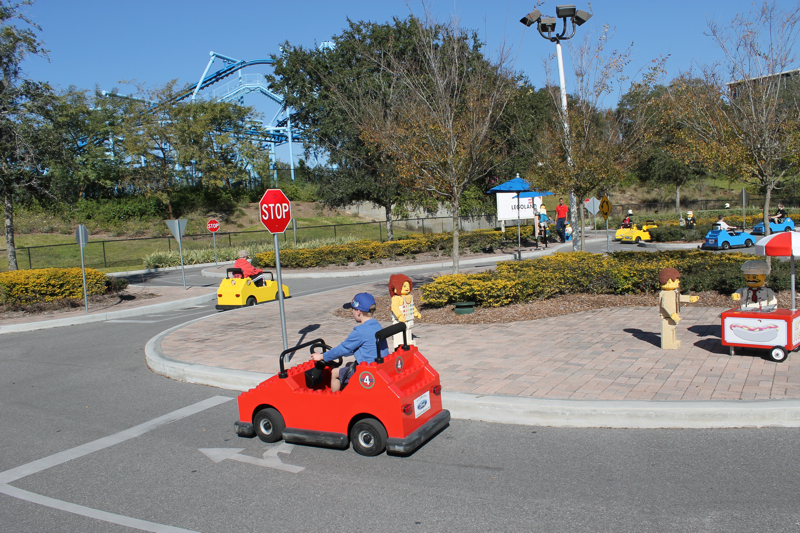 True to the spirit of LEGOs is a fabulous Mini Town; exhibits range from Florida cities and attractions, to Star Wars, and authentic cities from around the country. We spent some time looking at the LEGO pirate display.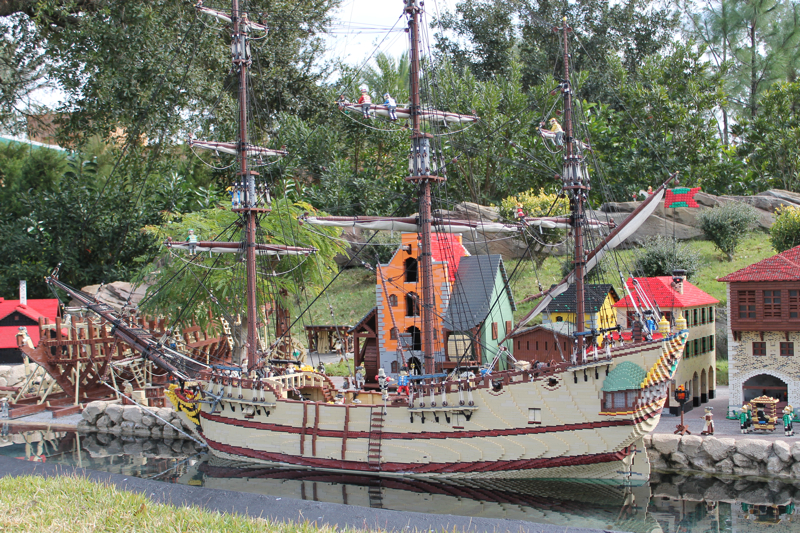 The park does have the type rides one would expect at an amusement park, as well as a LEGO Chima water ride (for those of us not inclined to soak their clothes, bring a poncho or buy one at the nearby store).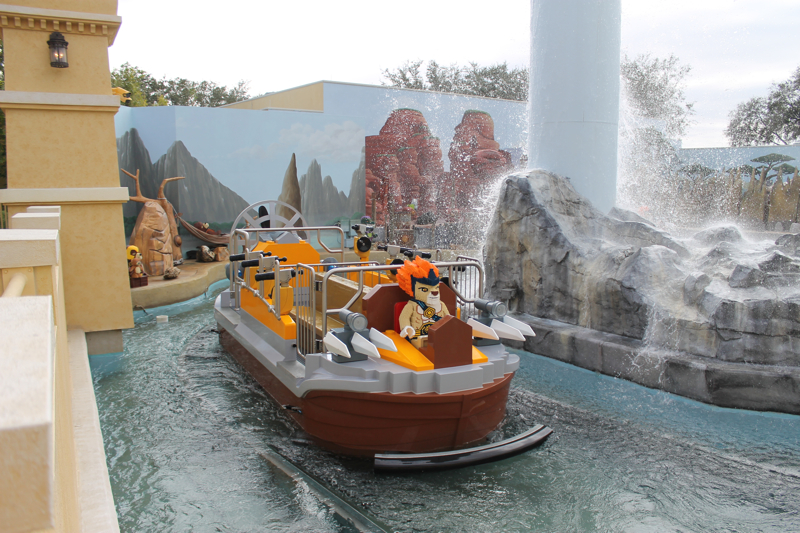 LEGOLAND Florida park does have an adjacent LEGOLAND Water Park (not open during our visit). If you plan to visit LEGOLAND Water Park, you'll need to pay an additional $15/person and have access to both the amusement park and water park.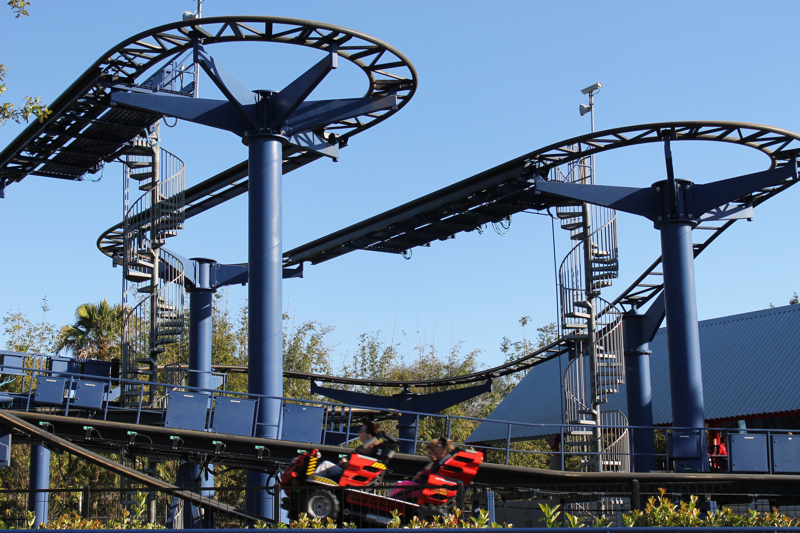 Families looking to purchase LEGO souvenirs for their kids might consider a visit to the bargain shop located near the Pirate Show. We saved between 10% and 50% on our gifts and skipped the inevitable begging in the larger gift shop located by the main entrance. On that note, if you make purchases throughout the day, you have the option of sending your packages to the front of the park for package pick up at the end of the day.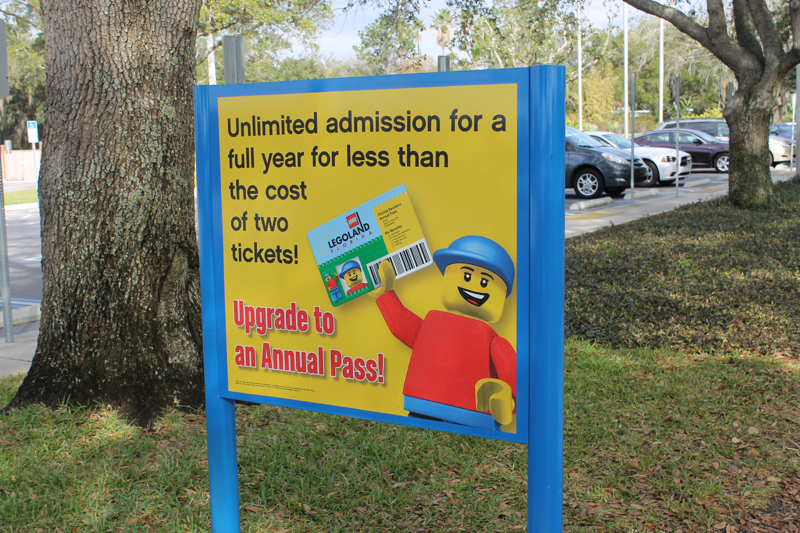 Looking at the price of admission, upgrading to an Annual Pass seems like a great value if you plan to visit the park on more than one occasion. Upgrading will get you free parking as well as discounts on food and other purchases. Florida residents receive an additional discount on admission and if you are coming with kids, look for the "Kids Free with Paid Adult" coupon found inside the LEGO Magazine. The park website and Facebook page are also a good resource for special events and other promotions. For families traveling with pets, the park offers a boarding area (which is something we had never noticed before).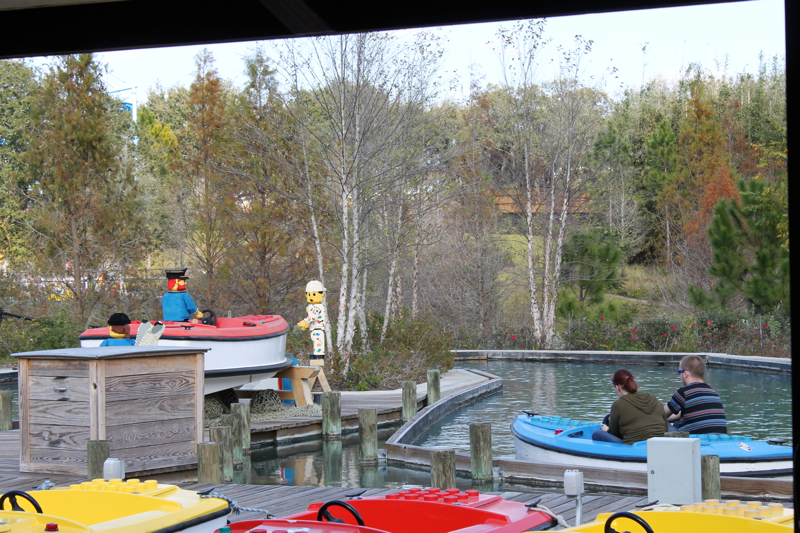 At the end of the day, we spent seven hours at the park and felt like we hadn't seen it all (for example, we didn't enjoy the theater, building and racing lego cars, the botanical gardens walk, or watching the pirates in action). All and all, the lines were manageable and the park didn't feel crowded like some other places we've been. Set upon a backdrop of mature trees and natural beauty, LEGOLAND Florida is perfect for people who want something truly unique in an amusement park.