Our guest post this week comes from Carmel L. Mooney, editor at our sister site Road Trips for Couples. Carmel and her family consistently drive thousands of miles a year — all over North America. We asked her for some tips on an Alberta road trip.
We found Edmonton, Alberta to be the perfect starting point for our family vacation to the beautiful Alberta province. Canada's festival city welcomes families the entire year through with thriving arts and festivals attracting visiting families from around the world. A natural beauty with eclectic shops and neighborhoods, museums, parks and the North Saskatchewan River, its iconic landmarks like the West Edmonton Mall, and the biggest indoor water park in North America, this diverse and cultural hub was named the Cultural Capital of Canada in 2007.
Fort Edmonton Park is another one of our favorite historic and fun adventure spots where various time periods are depicted by costumed docents. We enjoyed the wonderful train ride through various parts of the park and an amusement area with rides and carnival attractions added to our fun. The kids won lots of prizes at the carnival; what a novelty!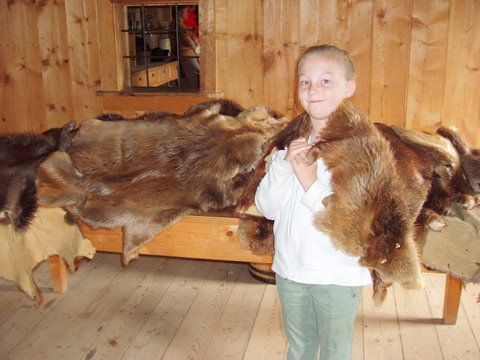 After immersing our clan in the culture and arts of Edmonton, we hopped on the VIA Rail system for a weekender to Jasper National Park, one of the crown jewels of Canada. The spectacular rail adventure takes only a few hours and is some of the most breathtaking and gorgeous scenery a family can experience anywhere. Every second of the journey was savored as we took in the majestic snow covered Canadian Rocky mountains. The train offers a great vantage point to enjoy the majesty from a glass domed car.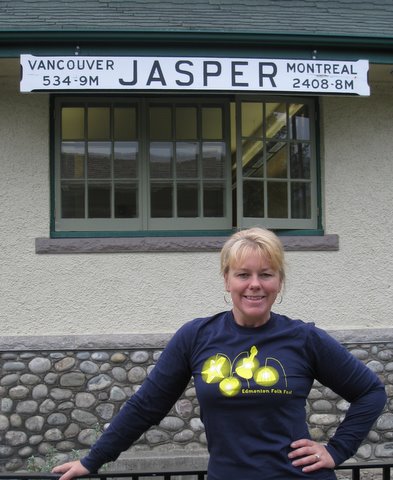 Jasper is a serene small town in a big park, a historic settlement that seemingly without effort, strikes a complex balance between conservation and development, ecology and economics. This gateway to adventure and unsurpassed beauty is part of a World Heritage Site where you'll likely commune with elk, deer, bear, and eagles like we did.
Jasper offers world class luxury married with rugged wilderness and great food paired with the simple beauty of blanketed skies dotted with millions of stars. As a mom, I liked the outdoorsy-ness mixed with comfort.
We enjoyed dinner at Evil Dave's downtown where a locally owned, funky and laid back restaurant offers globally inspired dishes that share elegance and comfort food. Family-friendly and classy at the same time, this restaurant was unique and fun for everyone.
We stayed at the Tonquin Inn surrounded by snow peaked mountains and located right in the heart of Jasper, convenient to the train station and with easy access to hiking trails, rafting, shopping, and dining. Cozy, comfortable, rustic, and with pool and spas, this should be any traveling family's top pick. It's popular though, so plan a little extra time to stand in line for check-in and check-out.
One of the best highlights of our Jasper visit was our float rip down the Athabasca River. We were glad we tried Jasper Raft Tours. This operation was highly organized, safe, and our guide was informed and competent. The scenery was lovely and a great time was had by all the young and old in our group who came from nearly a half dozen different countries.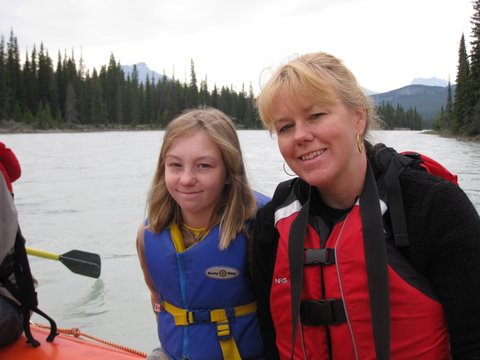 After rafting all morning, we worked up an appetite for a great dinner at Tekarra Restaurant, a favorite by celebrities and locals alike. A warm, rustic ambiance with delicious hearty entrees and a spectacular view of the rivers and wilderness made this a great all around experience.
The highlight of our entire Jasper trip was taking a Harley Davidson motorcycle and sidecar tour of Jasper National Park. Jasper Motorcycle Tours outfitted us with complete riding gear and the experience was truly the thrill of the trip. My tween has never stopped talking about it. Although I rode motorcycles, B.K. (before kids), I shy away from it now and I actually felt safe letting the kids try this out in a relatively controlled environment. In a National Park the speeds were low, traffic light, and scenery was astounding.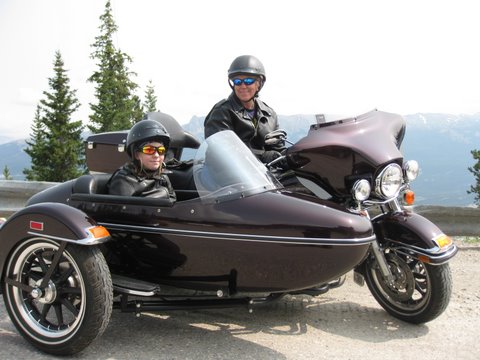 We also took the Jasper Tramway and we thoroughly enjoyed the views from the top as well as spying the local wildlife. Hiking trails abound so plan a few hours to enjoy the various vistas. Looking back, we should have allowed more time for hiking.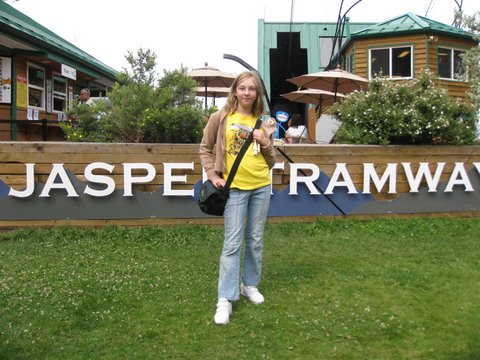 After a few wonderful days in glorious Jasper, we opted to return to Edmonton to take in some more festivals and to explore more of the fun there. Staying at the beautiful Fantasyland Hotel right inside the West Edmonton Mall, is by far, the best family-friendly choice anywhere. All the rooms are themed with anything from cowboy western, to igloo, to Africa Safari, to race car, Roman, and Hollywood Star styles. Kids and parents alike will delight in this experience which includes huge in-room jacuzzi tubs, fresh chocolates and liqueurs, fresh fruit, and a sumptuous gourmet buffet breakfast in the mall.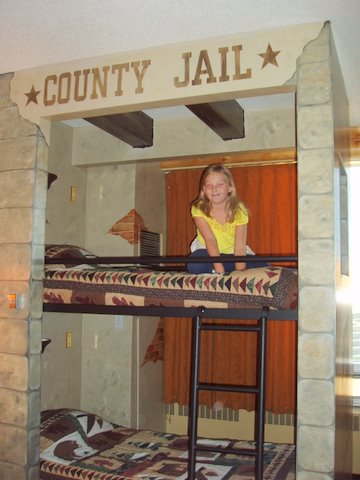 If your kids love a pool like ours, you won't have to look far for the biggest and most spectacular indoor water park in North America, which happens to be in the mall right by the hotel. The mall has dozens of the best restaurants in the city along with shopping, Olympic size ice rink, life-sized models of famous pirate and sailing ships, miniature golf, and an ocean animal performance and aquatic museum. And don't forget Galaxyland where kids and parents can enjoy an indoor theme park complete with train and huge indoor thrill rides, roller coasters and attractions. We went several times.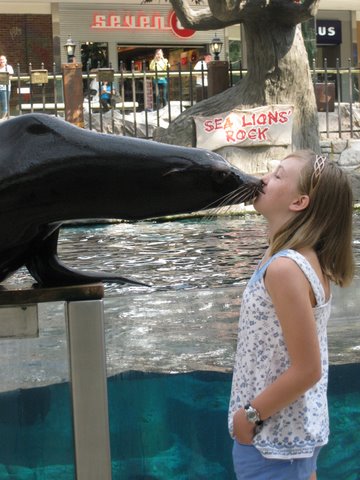 You'll want to eat at Earl's, one of the best Canadian family-friendly dining experiences we have ever encountered. Earl's food is superb, and the staff offers impeccable service. They offer educational, hands on cooking/dining experiences. When we were there, they taught our family about sushi making and the kids loved trying their hand with Earl's best chefs. This was a great memory!
The beauty of this hotel and mall is that a family can be as involved in the noisy merry-making and excitement as they want while the relaxing and peaceful hotel waits at the edge of the mall, to pamper the weary or those in need of a nap or some down time. You really get the best of both worlds.
We enjoyed the Tellus World of Science Museum and IMAX theater where we learned a lot and had tons of fun with interactive displays and attractions.
When planning your family trip to Edmonton, plan your trip, like we did, around some of the world famous festivals offered throughout the year so you can enjoy a real taste of Edmonton. Whether you plan to stay during the Folk Music, Street Performers, Heritage, Jazz, or Literary Festival, you'll find Edmonton's festivals fascinating.