Mexico City has transformed into an international hub for food experiences, attracting culinary enthusiasts from around the world. With renowned establishments like Pujol ranking among the best restaurants globally, it's clear that the city is a gastronomic paradise. But what about families looking to enjoy a meal together? Rest assured, Mexico City offers multiple family-friendly options where both kids and adults can have a great time.
Get ready to dig into some amazing food while creating unforgettable family memories in Mexico City! As someone who knows the ins and outs of family-friendly dining, I've got you covered with my top five picks for the best restaurants in town. These gems not only serve up delicious dishes but also offer special Kids Menus and play areas for the little ones. So, parents, you can enjoy your meal while the kiddos have a blast. From traditional Mexican flavors to international delights, these family-friendly joints guarantee a fantastic dining experience that will leave everyone happy and satisfied during your Mexico City adventure. Let's eat and have a great time together!
1.Piantao: Exquisite Argentine Cuts in Mexico City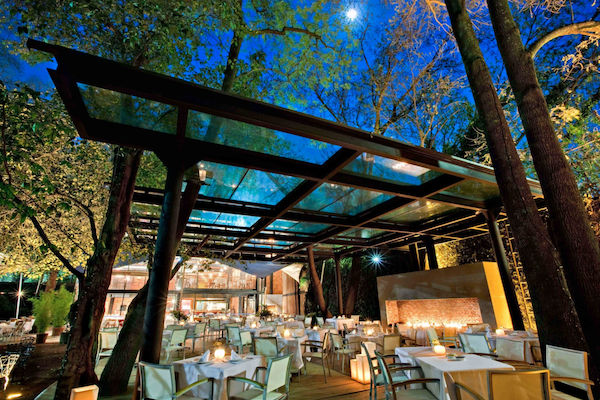 Piantao, located in the southern part of Mexico City, is a restaurant that combines simplicity and sophistication. The architecture of the place, designed by Daniel Kolich twenty years ago, features materials such as zinc, glass, wood, concrete, and tile. Inspired by German brutalist architecture, Piantao remains one of the most beautiful restaurants in the city, even compared to others with an average of five years of existence. During my visit to Piantao, I was captivated by the inviting atmosphere and the spacious layout, which is perfect for family gatherings. The restaurant also boasts lovely gardens where children can enjoy themselves.
The quality of the dishes at Piantao is fundamental, as they use fresh and high-quality ingredients, both domestic and imported. The portions are quite generous, and among the standout dishes are the empanadas, especially the spinach and cheese variety, salads, pastas, and, of course, the cuts of meat. You cannot miss the vacío, a flavorful Argentine beef cut. As for desserts, the dulce de leche or Nutella rolled crepes and the Alfajor are simply delightful.
During my last visit, I cooled off in the heat of Mexico City with a refreshing sangria. The provoleta cheese, bursting with flavor, served as a delectable appetizer. For the main course, my companions and I shared a mouthwatering Churrasco with Arrachera, accompanied by a Tomato and Onion salad. The cuts of meat were succulent, and the creamy spinach was perfect. To conclude our meal, we indulged in the heavenly Alfajor and Dulce de Leche crepes.
Piantao offers this fabulous dining experience at an approximate cost of 850 Mexican Pesos per person. If you're craving exquisite Argentine cuts in a delightful ambiance, Piantao is the place to be!
Price Range: 850 MXN per person (45 USD)
Location: Cuicuilco Mexico City
 2.San Angel Inn: A Culinary Oasis in Mexico City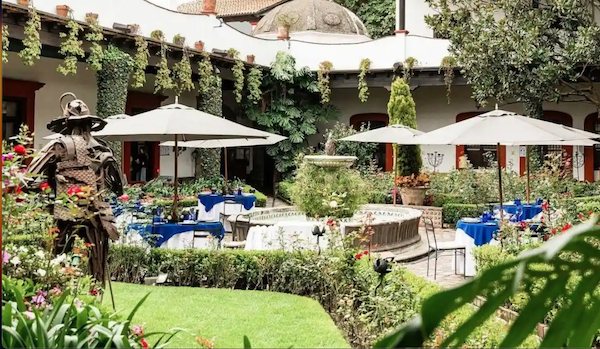 Located in the charming suburb of San Ángel in Mexico City, San Angel Inn is a renowned Mexican restaurant that has been delighting diners since its establishment in 1960 by Josefina López de Lara. With its beautiful gardens, romantic ambiance, and mouthwatering cuisine, it has become a beloved destination for locals and tourists alike.
The menu at San Angel Inn showcases a wide array of traditional Mexican dishes, including tantalizing tacos, flavorful enchiladas, rich mole, and refreshing ceviche.
San Angel Inn is a popular establishment, often bustling with customers, especially on weekends. It is advisable to make reservations in advance to secure a table at this coveted dining spot. The restaurant's serene interior patio, coupled with its friendly and personalized service, creates a unique and memorable experience for every visitor.
The menu features several signature dishes that have been cherished since the restaurant's inception, such as Sopa Azteca, Crepas de Huitlacoche, Ceviche Acapulqueño, Crema de Alcachofa, Filete Pimienta, and Pato a la Zarzamora.Of course, no visit to San Angel Inn would be complete without savoring their traditional Margaritas and Islas Flotantes. It's also  important to highlight that this place offers a Children's Menu.
Over the years, San Angel Inn has hosted presidents, royalty, and prominent politicians, cementing its status as a classic culinary institution in the southern part of the city. As it approaches its sixtieth anniversary, this iconic restaurant is a must-visit for both locals and travelers seeking an unforgettable dining experience in Mexico City.
Price Range: 1250 MXN per person (60 USD)
Location: San Angel Mexico City
3. Animal Masaryk: A Culinary Jungle Adventure in Mexico City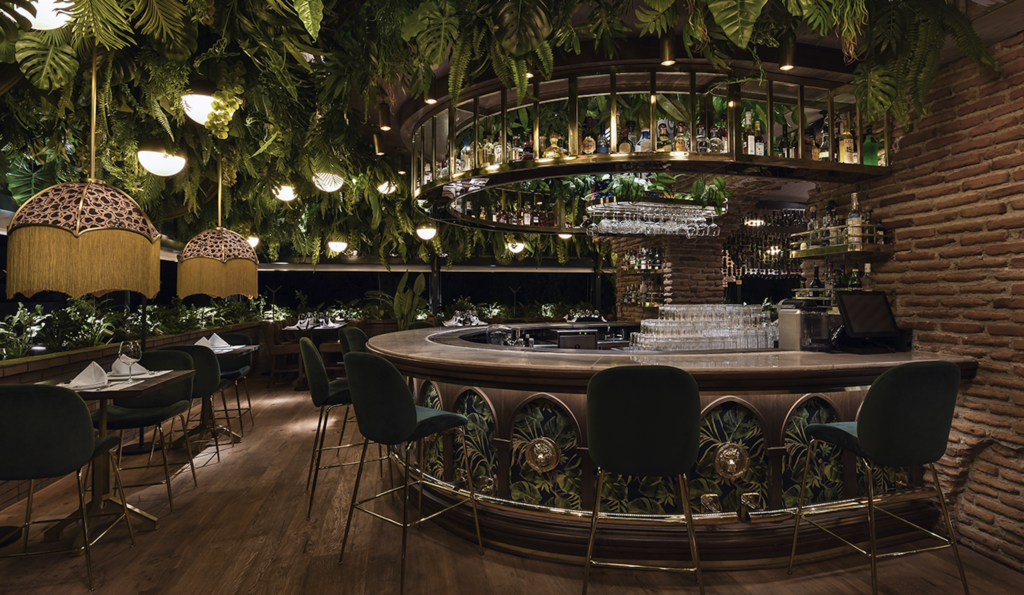 Experience a taste of the wild at Animal Masaryk, a modern Mexican restaurant in the vibrant Polanco neighborhood. With its upscale Rainforest Café-like theming, this immersive dining destination transports you to a culinary jungle adventure.Take a colorful elevator that will take you to an amazing Jungle Rooftop Restaurant.
Animal Masaryk is renowned for its creative and flavorful dishes, crafted with fresh, seasonal ingredients. Indulge in the mouth watering tacos árabes, featuring lamb barbacoa, pickled onions, and cilantro. Delight in the tantalizing chicharrón de pulpo y rib eye, a fusion of crispy octopus, grilled rib eye, and zesty salsa verde. Save room for the almond cheesecake, a delectable finale with its almond crust, creamy filling, and honey-almond sauce.
Step into the restaurant and be greeted by hostesses dressed as explorers, setting the stage for an extraordinary dining experience. The casual and relaxed atmosphere combined with friendly and attentive service make Animal Masaryk a perfect place to enjoy a special occasion or a night out with friends and family.
Animal Masaryk has become a popular spot for locals and tourists alike, receiving rave reviews from critics and diners. Lunch and dinner are served, and reservations are recommended to secure a table at this culinary gem.
Embark on a culinary jungle adventure at Animal Masaryk, where the flavors of Mexico are brought to life in a captivating setting. Let your taste buds roam wild in this extraordinary dining experience.
Price Range: 1300 MXN per person (65USD)
Location: Polanco Mexico City
4.Celebrating Tradition and Flavor at Restaurante Arroyo in Mexico City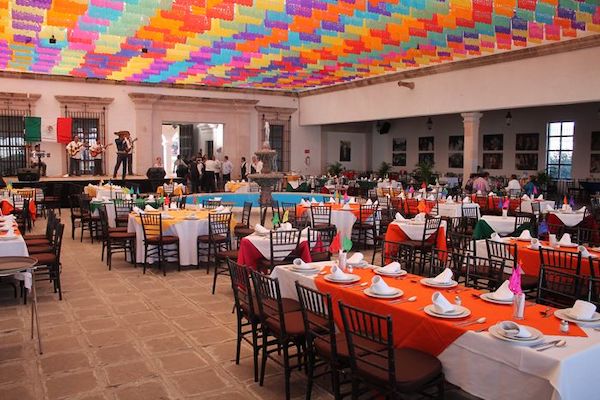 Discover the essence of Mexican culture and cuisine at Restaurante Arroyo, nestled in the heart of Tlalpan, Mexico City. For over six decades, this beloved establishment has been delighting patrons with its authentic flavors, vibrant mariachi music, and lively atmosphere. With its spacious interior, the restaurant warmly welcomes groups of all sizes, making it a favorite among locals and tourists alike.
At Restaurante Arroyo, prepare your taste buds for a culinary adventure through traditional Mexican dishes. Indulge in the rich and savory mole poblano, a tantalizing sauce made with chili peppers, chocolate, and aromatic spices, perfectly paired with tender chicken or pork. Dive into the delectable enchiladas, delicate tortillas filled with succulent options like chicken, beef, or cheese, generously smothered in a mouthwatering sauce. And don't forget the iconic tacos, small corn tortillas packed with flavorful fillings such as juicy beef, tender chicken, or savory pork, complemented by zesty salsa, fresh cilantro, and crisp onions.
As you savor your meal, let the enchanting melodies of the mariachi band captivate your senses. The talented musicians will serenade you with timeless Mexican songs, creating an unforgettable and immersive cultural experience.
Whether you're celebrating a special occasion or simply seeking a memorable night out, the festive ambiance and warm hospitality make it the perfect destination. Families with children will also delight in the dedicated kids' area, where little ones can engage in artistic activities and enjoy a vast play space. Get ready for a fun-filled experience that will leave everyone smiling and satisfied.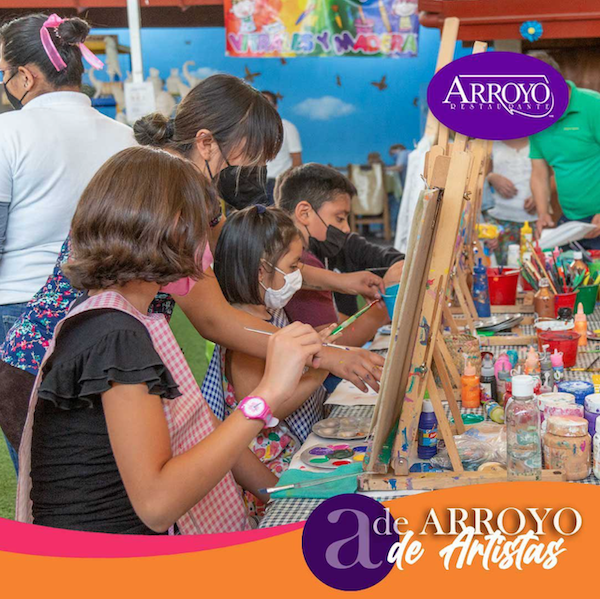 Price Range: 900 MXN (50 USD)
Location: Tlalpan Mexico City
5.Barracruda: A Seafood Haven in Mexico City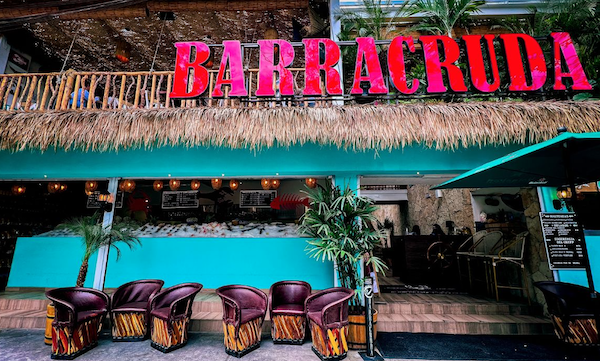 Barracruda is a renowned seafood restaurant nestled in the vibrant neighborhoods of Narvarte and Coyoacán, Mexico City. With its reputation for serving fresh seafood, creating a casual atmosphere, and offering affordable prices, this eatery has become a favorite among both locals and tourists alike.
The extensive menu at Barracruda showcases a delightful array of seafood dishes, including mouthwatering tacos, tantalizing tostadas, refreshing ceviches, and zesty aguachiles. Every bite is a flavorful journey into the depths of the ocean. To complement the culinary experience, the restaurant boasts a full bar that offers an impressive selection of Mexican beers, handcrafted cocktails, and fine wines.
The relaxed and laid-back ambiance of Barracruda makes it an ideal spot for a casual gathering with friends or a delightful family meal. The restaurant's affordable price is an additional bonus, making it a prime choice for diners on a budget.
Inside the restaurant, guests will find a variety of amenities and areas for children. Climbing nets, slides, ball pits, and entertaining passageways are available to keep children entertained while their parents indulge in delicious seafood delights. Additionally, a dedicated video game section, a wardrobe area, foosball tables, and even a beauty zone for those in need of a quick hairstyling touch-up can be found. The restaurant also provides babysitting services for extra convenience.
Barracruda is more than just a seafood restaurant; it's a vibrant destination that combines delectable flavors, a welcoming atmosphere, and a range of activities for everyone. Come and experience the joy of savoring the treasures of the sea while creating lasting memories with your loved ones.
Price Range: 500 MXN (30 USD)
Location: Miguel Angel de Quevedo Mexico City
Final Thoughts:
In this list of family-friendly restaurants, I've shared five of my top picks that guarantee a memorable dining experience for all. These restaurants not only provide delicious cuisine but also offer Kids Menus and play areas, ensuring that parents can enjoy their meal while the little ones have a blast. From Piantao's exquisite Argentine cuts to San Angel Inn's culinary oasis, Animal Masaryk's jungle adventure, Restaurante Arroyo's celebration of tradition and flavor, and Barracruda's seafood haven, there's something for every taste and preference.
With this curated selection, I hope that families visiting Mexico City can make the most of their trip by indulging in fantastic food and creating lasting memories together. So pack your appetite and get ready to embark on a delightful culinary journey in this vibrant city.
About the Author:
Mauricio Vite is a Travel and Entertainment blogger in Mexico City with his company Vite Presenta sharing insights about Mexico City and other Major Cities in the US.