Our curiosities piqued by Barry Adams' story in the Wisconsin State Journal, On Wisconsin: Bookworm Gardens in Sheboygan Brings Storybooks to Life, we set out from Madison this past weekend to see what the fuss was all about.
Making a weekend of the trip, we stayed in the nearby town of Kohler—perhaps best known for the super-swanky spa and golfers' Mecca, The American Club. Brimming with suggestions for making the most of Kohler with kids in tow (and not breaking the bank), read more here.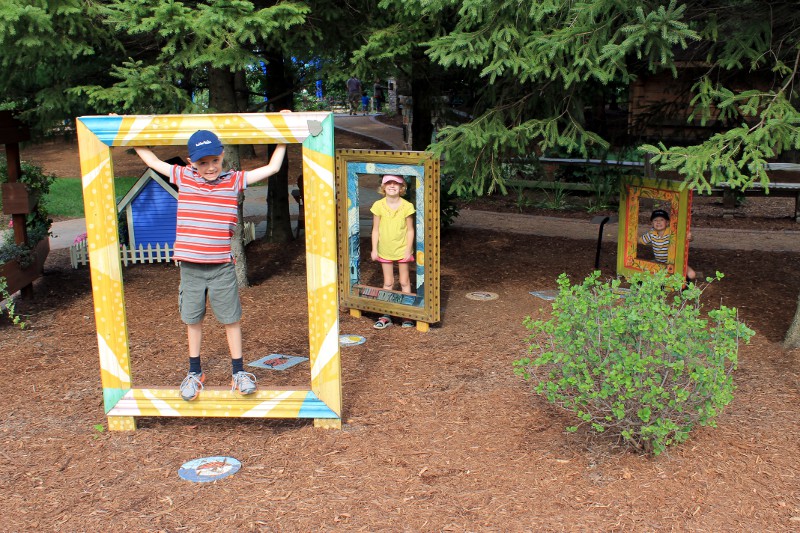 Open seasonally May through October, admission to Bookworm Gardens is free, but donations may be left in a whimsical sculpture located just outside the entrance to the Hansel and Gretel building/gift shop. While the bulk of the project is complete, construction zones indicate next season will be even more magical.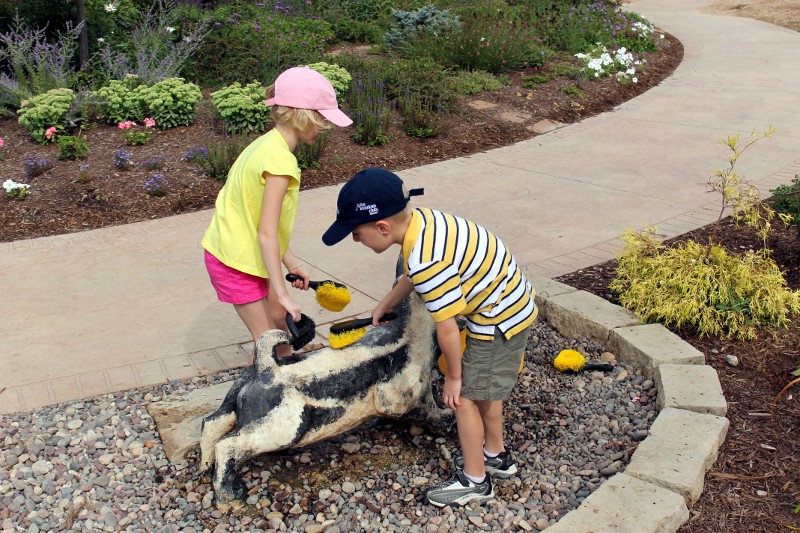 Where to Stay
Find family-friendly accommodations in Sheboygan, Wisconsin from traditional hotels to private vacation rentals through Stay22.com:
Gravel paths wind through five distinct gardens—Woodlands, Farm, Memory, Pond, and Animal—each defined and inspired by a set of books laminated and stored inside ornate metal cubbies for spontaneous moments of situational literacy. With opportunities to read, relax, and quite literally smell the roses, it's no wonder Bookworm Gardens is a popular field trip destination for area schools.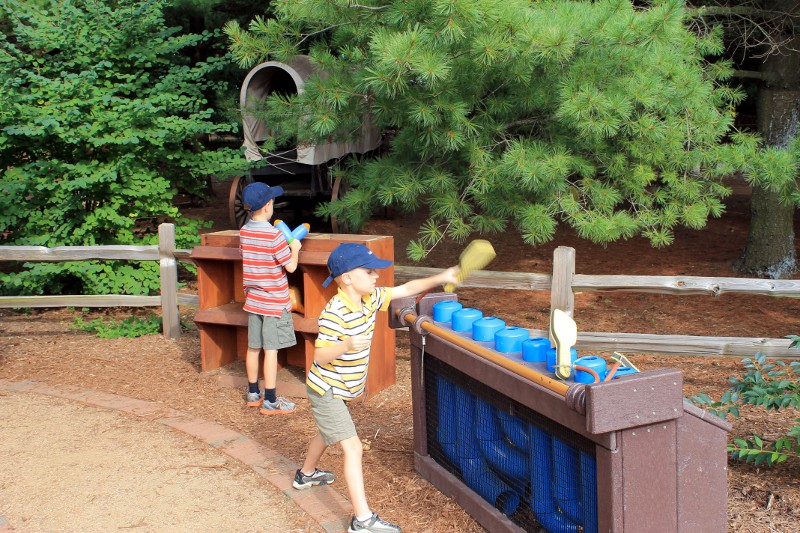 Weaving and winding our way throughout the grounds, highlights for our family were the dinosaur excavation, watering plants and vegetables in the farm area, and sipping pretend tea in the Japanese tea house. Finding a geocache container (hidden by a local sixth grade classroom) and pushing every button and pulling every lever on The Magic Schoolbus rounded out the afternoon.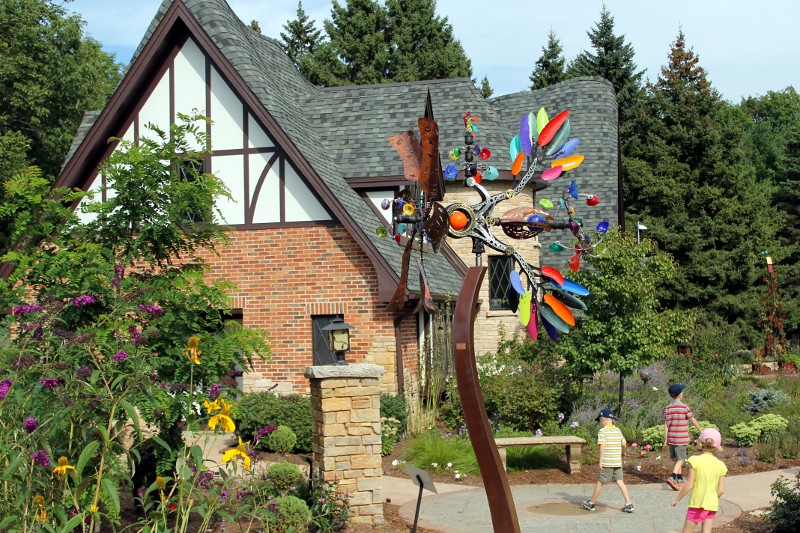 Also lovely spot for a picnic lunch (note, you won't find any trash containers on the grounds, so plan to carry in and carry out), allow a good several hours to see it all. If you're pushing a stroller or wheelchair, you'll eventually discover that many of the paths come to a dead end (plan for a few three-point turns and a bit of back tracking). Also important to scope out are the pair of indoor restrooms located on one end of the main building near the front gate.