If you love horses, doubtless you've already heard of the World Equestrian Center. It's the largest equestrian center in this hemisphere, spanning some 380 acres in Ocala, Florida, just a little over an hour north of Orlando. The estate has its own gas station, general store, chapel, laundromat, shops, and 23 arenas where you'll find everything from volleyball tournaments to car shows to concerts. And horse shows. Lots and lots of horse shows.
But while Ocala and Marion County are famous as the Horse Capital of the World, the WEC isn't just for equine enthusiasts. Thanks to The Equestrian Hotel, which opened in 2021, it's a destination for riders and their families as well as everyday folks looking to indulge in its signature brand of luxury.
Curious? Check into The Equestrian to see what it's all about. Here's a sneak peek inside.
Luxury Flair and Effervescent Fun
When you enter the hotel's sumptuous lobby, you know you're in for a treat. There's an unmistakable sense of chic: soaring ceiling, glittering chandeliers, the gleam of mahogany and porcelain. A grand piano plays softly in the corner while the scent of fresh-cut flowers wafts ever so delicately through the air.
One thing that will undoubtedly catch your eye, and certainly delight any kids in your party, is the artwork lining the walls. They're dozens of portraits of dogs. The well-bred pups add a subtle charm to the grand room. Indeed, it's this juxtaposition — studied elegance with a dash of whimsy — that's found throughout the resort, making it unlike anywhere else I've ever stayed. 
Case in point, as I turned down the hallway, passing Lugano Diamonds, where bespoke jewelry sparkled in the windows, I came to an oversized red teddy bear sitting beneath a painting of an eagle wearing a suit. This area of the hotel was designed especially with children in mind, but more on this below.
Creature Comforts
The rooms show just as much attention to detail, from the interlocking bridle pattern in the hallway down to the bit handles on the nightstands. The bathroom, especially, with its marble flooring, frameless shower with two shower heads, and luxury soap and hair care products from the on-site Calluna Spa. At the end of a busy day, falling into the European linens on the plush bed was bliss. And I could only imagine what the view from our room overlooking the 145,000-square-foot Grand Arena would be like with horses and riders jumping hurdles below.
There's equestrian and animal art on the walls in the rooms and throughout the hotel. At the seating area just off the elevator, for example, there's art that rotates out. When I got off at the second floor and noticed the style of art was different than on our floor, I visited every subsequent floor to see it. It's cool. And the fitness center, which we used, was really nice.
Speaking of comfort, the spa, also on the second floor, is the perfect place for pampering. They do all kinds of massages as well as hair styling, skin care, manicures and pedicures with sessions as brief as 50 minutes or as long as 5.5 hours if you so choose.
Dining at the World Equestrian Center
There are eight restaurants on the estate with more on the way. The current lineup includes:
Stirrups Restaurant, the fine dining option on the ground floor of the hotel

Yellow Pony Pub & Garden, featuring a horseshoe-shaped bar where beer, bourbons, whiskeys, and cocktails flow freely and live music plays on patio

Emma's Patisserie, both French and familiar sweets (like doughnuts) plus breakfast sandwiches

Horse to Water Pool & Bar, for poolside drinks and snacks like a virgin daiquiri and a tuna quinoa power bowl

Filo's Mexican Cantina, serving Mexican favorites, including breakfast, in a casual indoor and outdoor venue

Viola & Dot's Italian Kitchen & Pizzeria, by the slice or by the pie

Ralph's Burger & Sandwich Shop, where you can't go wrong with a burger, shake, and fries

Miss Tilly's Lollipops, for ice cream cones and homemade fudge with old-timey sweet shop vibes
I tried the first three on this list, beginning with Stirrups — and what a beginning it was! This Southern steakhouse specializes in prime steaks and chops as well as fresh Florida seafood, and the master sommelier can help you find the perfect pairing for your meal from 6,000 bottles of wine.
Dinner here is an experience, not unlike the competitions in the Grand Arena, which the restaurant's terrace overlooks. Like an event unfolding in acts, each course makes you excited for the next. We began with an amuse bouche from the chef, a warm bite of freshly made agnolotti. Then biscuits and rolls came with honey butter and blueberry jam. Bread is one of my love languages, and those rolls were exquisite.
I tried the soup of the day, a corn bisque that was easily the most surprisingly memorable dish I had the whole weekend, bright and summery with layers of flavor I couldn't identify but didn't need to as I savored my bowl. The scallops I ordered were pleasantly large and perfectly delicious as was my husband's burger. The dessert, recommended by our server, was a masterful blend of flavor and artistry: a mousse injected with gelée and dipped in white chocolate, styled to look like a whole lemon. 
The Yellow Pony, the next night, was much more casual. This is a place for convivial conversation and drinks late into the night (they're open till at least midnight every day). I can imagine jockeys swapping tips or John Travolta, who's been known to stop in, grabbing a saddle seat at a high top.
They say their starters are shareable, and that's no exaggeration. The soft pretzel appetizer was the size of my head, and the sides are generous too — my lobster mac and cheese was creamy and decadent, and I was glad to split it. The menu stars burgers, but it's rounded out with global fare like fish and chips, flatbread, a bao bun, poke and more. I needed something veggie-centric after my indulgence the previous night, so the Cobb salad with avocado, peas and corn was perfect. Be sure to ask what their pie of the week is. Or you can't go wrong with the citrus and berry crumble.
And then there's Emma's Patisserie. If you don't go to Stirrups and order the epic Florida Citrus mentioned above, try one of the fruit mousse confections at this counter-service shop. Like every other dessert at the hotel, each item was conceived by their on-site French pastry chef. They use the best ingredients, like butter imported from France, to create a glistening pastry case to rival the wares at Lugano Diamonds across the hallway (well, depending on your proclivities — it did for me).
During breakfast, they have sandwiches on biscuits, bagels, or croissants. Go for the croissants and assume you'll want at least a couple pastries, maybe an entremet or macaron. Order a few for your party and encourage sharing. It's best with a latte. Grab-and-go options like salads and sandwiches round out the menu. 
Especially for Families
This all might sound very fancy, and it is. But the resort's creators were thinking of their grandchildren throughout its inception, and that shines through in special touches of playfulness all ages will enjoy.
Here are a few we loved:
Mr. Pickles & Sailor Bear Toy Shoppe, the emporium of your childhood dreams with an especially vast selection of collectable Breyer Horses

The 15-foot Geoffrey the Giraffe from the FAO Schwarz flagship store in NYC, located inside the toy shop 

A large singing bear and roaring lion, also in the shop (Yes, they're for sale.)

Rainbow candies and colorful murals at Miss Tilly's Lollipops

An animal-themed splash pad next to the zero-entry pool

Topiaries shaped like a dragon, bear, elephants, and more

Kids' activities at special events, like the inflatables and yard games at the WEC Spring Festival the weekend we visited
There are also more lodging options on the property, including an RV park and fully furnished Home Away From Home rentals perfect for large families. Next year, a new hotel is opening at the WEC that will offer even more rooms for families at different price points, broadening your options.
Events and Activities
Before you go, check the calendar to see what's on. It might be Arabian horses one weekend and women in extravagant hats another for Derby Day. There's lots of dog shows as well as horse shows — equestrian events are the most frequent in season during summer, fall, and winter. Many of the events are free to attend, although if you want the best seat in the house for the Grand Arena, reserve a table on the terrace at Stirrups. This is also the go-to spot for the Mother's Day and Father's Day brunch.
If it's St. Patrick's Day or any other holiday, you can almost guarantee they'll have something going on. There are art shows, spa shows, bull riding, high school marching band performances, and more, depending on the day. During Christmas, they put on a gala Winter Wonderland.
If you feel like shopping, you can browse more than 25 boutiques at the WEC. There's also a golf course next door at Golden Ocala. Or you might stop by the statue of Sgt. Reckless to learn about the Marine Corps mare's military service.
Even if you just tour the grounds and gardens, perhaps picking up a rainbow lollipop the size of your head at Miss Tilly's, it's a pleasant way to spend the day.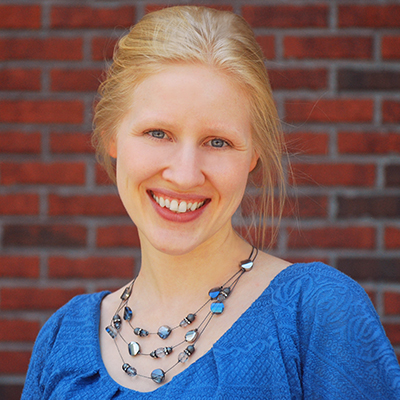 About the Author
Cheryl Rodewig is storyteller, marketer, and award-winning feature writer specializing in travel. Her Venn diagram includes minimalism, waterfalls, French, and the em dash. Find her at cherylrodewig.com or on Twitter at @cherylrodewig.
Feature Photo Credit: MAVEN Photo+Film