Fall is festival season, and harvest and foodie celebrations take place all over the country. So, what festivals are really road trip worthy for the family? It was particularly hard to pick only 10 favorites this year, and we welcome any comments about your favorites that might not be on our list. We'll definitely research them for next year's list. If you head out to enjoy one (or more) of these festivals, our editors suggest turning the day into a weekend road trip.
Stop to pick out a pumpkin or visit an apple orchard while touring the region. These festivals all received top honors not only for their world-class schedules and amenities (or downright bizarre offerings) but because they make for excellent road trips in the fall. Enjoy!
California Avocado Festival: Carpinteria, California
October 7-9, 2016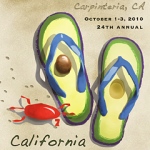 Taking place just south of Santa Barbara, the California Avocado Festival is everything the state food ambassador's festival should be. One of the largest festivals in the state, and still taking place in the heart of downtown, the festival will serve over 100,000 people avocado delights ranging from ice cream to everyone's favorite — guacamole. The avocado is native to California and over 90% of all US avocados still grow here. Learn more in the Avocado Expo Tent or just let the kids have fun at the Kids Block Party while contestants vie for "Best Guacamole" and "Largest Avocado". Admission is free.
RiverRocks: Chattanooga, Tennessee
October 1-15, 2016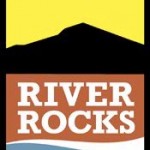 RiverRocks is a fun and very family-friendly outdoor festival that celebrates the Tennessee Valley's "incomparable natural resources" and all of the activities that happen in this outdoor wonderland. Pick from rock climbing, trail running, kayaking, rowing, cycling, off-road biking, hiking and hang gliding for both expert and novice competitors as well as casual participants of all ages. The 10-day event will also feature entertainment such as live music, hot air balloons, river cruises and more. The added bonus is the focus on conservancy and stewardship of the land, with the goal of redistributing half of all money collected to organizations dedicated to preserving these outdoor spaces.
Albuquerque International Balloon Fiesta: Albuquerque, New Mexico
October 1-9, 2016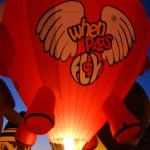 Reputed to be the most photographed event in the world, the Albuquerque International Balloon Fiesta is the granddaddy of all balloon events. Over 600 balloons take off in the mass ascensions, and the entire festival is one of the most family friendly in the world. Kids can run and play on the grassy field after stuffing themselves with any kind of food imaginable. There are educational events and activities and the Balloon Glow at night (the balloons stay tethered on the field and burn their propane simultaneously) is followed by a fireworks display worthy of mention at any big city 4th of July. The special shapes come alive at the "Glowdeos" — an event your kids will never forget.
West Side Nut Club Fall Festival: Evansville, Indiana
2016 Dates TBA


Almost 100 years old, the West Side Nut Club's Fall Festival is one of the largest festivals in the region.Take your pick of parades (pet parade, nighttime luminary parade and grand finale parade on Saturday afternoon), talent shows, a huge midway and carnival ride area, daily and nightly entertainment and over 120 food booths run by local churches and non-profit groups who keep all of the proceeds from this fund raising event.  The food is the main attraction with everything from the traditional corn dog and bratwurst to items like alligator-on-a-stick and fried Oreo cookies.  Homemade cobblers, ice cream, kuckens, corn fritters and chicken & dumplings abound as do the more exotic dishes like craw fish etouffee, crab Rangoon and Chai tea.  Each year, the search begins for the most unique item to be offered.  Past winners include scorpion on a stick (with, yes, a real scorpion inside), deep fried dandelions and elk jerky.  Who knows what will be offered this year!  Admission is free.
King Biscuit Blues Festival: Helena, Arkansas
October 5-8, 2016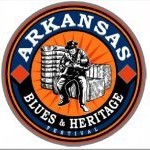 The King Biscuit Blues Festival is one of the nation's foremost showcases of blues music. Held for three days annually in October, tens of thousands of blues enthusiasts converge on historic downtown Helena to hear stirring and uplifting performances of an American art form on the banks of the Mississippi River. Founded in 1986, the first festival was a one-day event, with a small gathering of local residents and a flatbed truck as a stage. Since then, the festival has grown to a three-day event, with three stages and several activities, such as the Kenneth Freemyer 5K Run, the Blues in Schools program, and the Tour da' Delta bicycle tour. For this year's event, the festival's 24th anniversary, ABHF officials have projected attendance figures of around 65,000.
Bridge Day: New River Gorge, West Virginia
October 15, 2016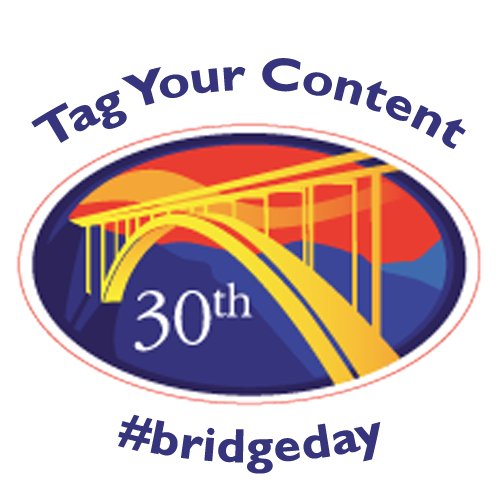 The state's largest festival, Bridge Day is the largest extreme sports event in the world and celebrates big parties, big bridges and BASE jumping with a little zip lining and funnel cake eating tossed in for good measure. The New River Gorge is about 345 million years old, and might be the oldest river in North America. In the 85 miles of New River in West Virginia there's about 850 feet of drop in elevation. Meaning? Whitewater! The bridge is 876 feet tall and serves as the launch point for six hours of safe and legal BASE jumps. Events take place around the region, from foodie to quilt to parades. Take a Down Under Tour to go into the gorge and watch from the bottom as rappellers and BASE jumpers leap the 876 feet.
World Championship Punkin' Chunkin': Nassau, Delaware
November 4-6, 2016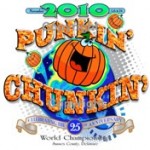 More than 20,000 people come to see science nerds hurl pumpkins through the air for bragging rights and to raise money for charity. Watch on the Science Channel (tape delayed, shown on Thanksgiving) if you can't visit the festival in person, but nothing beats seeing this in person. Very family-friendly, the only fatality at the event was a duck, killed when he (she?) was hit with a pumpkin shot from a pneumatic cannon. This is a fantastic way to get your kids interested in science and learn more effective techniques for your own chunkin at the same time.
Giant Omelette Celebration: Abbeville, Louisiana
2016 Dates TBA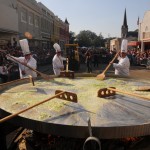 This family oriented event, including a kids world, kicks off Saturday morning with a charity walk through Historic Downtown Abbeville. Kick back in Abbeville's Magdaline Square with its majestic oaks and old fashioned gazebo for the 2 day Arts & Craft Show and then grab your seat early for Sunday afternoon's procession of chefs, eggs and bread to the giant 12-foot skillet where fun and follie are the order of day for those preparing the "5000 Egg" Giant Omelette. There's also an egg cracking contest, antique cars, and of course, Louisiana music and dancing.
Wooly Worm Festival: Banner Elk, North Carolina
Third weekend in October.
Since 1978, the residents of Banner Elk, Sugar Mountain and Beech Mountain villages have celebrated the coming of the snow season with The Woolly Worm Festival to determine which worm will have the honor of predicting the severity of the coming winter.  That worm earns the honor by winning the final of many hard fought races up a three-foot length of string set on the main stage.  Yes, really. The Wooly Worm is a caterpillar that has 13 brown and black segments that apparently correspond to the 13 weeks of winter. (Who knew?) The lighter brown a segment is, the milder that week of winter will be. The darker black a segment is, the colder and snowier the corresponding week will be.  The winner of the final heat becomes the survivor of the fittest and is used for prognasticating (family-friendly term for caterpillar love).  The farmers have apparently done this for decades. If you lose interest in the worm races (or your worm gets kicked out before prognasticating), you'll also find a Wooly Worm Ball, great food, a "woad wace" (don't ask), live entertainment, and lots of arts and craft vendors.
Chitlin' Strut: Salley, North Carolina
2016 Dates TBA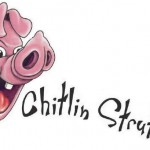 What's a chitlin' anyway? If you don't know, you probably don't want to know. Just focus on your hawg calling. Celebrating parts of the pig like only the South can, the Chitlin' Strut also features a beauty pageant, Christmas Parade, chitlin eating contest and the aforementioned hawg calling. Practice your squealing like a pig in the car on the way to the festival and see how your family stacks up against the professionals. Just so you know, over 187,000 pounds of chitlin have been consumed since the festival started in the 1960's, with over 10,000 pounds currently being served at each year's festivities.