Staying in a vacation rental home is becoming increasingly popular for family vacations, especially because vacation rentals can be a fantastic value. Some of the benefits of staying in a vacation rental include having a lot more space for your family and friends, the use of a complete kitchen for preparing meals (saving money versus eating out and making healthier food), enjoying all the modern amenities of home like flat screen TV's with cable, high-speed Internet, phones and sometimes luxuries that you don't have at home like a pool table, theatre room, outdoor swimming pool and private hot tub all in awesome locations with ocean, mountain, river, desert and lake views.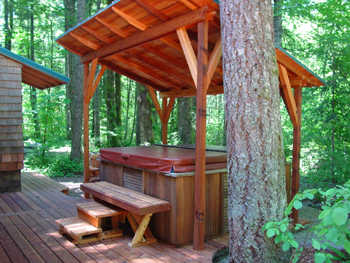 With the growth of the popularity and availability of vacation rentals, there are some important things you can do to insure your visit will be everything you hoped for and more.
Decide what is important to you in your vacation home accommodation. Remember the more items you "need," the higher the cost of your vacation.  So if you are on a budget, pare down the list.
Location: Is oceanfront a necessity or are you ok with being a few blocks from the beach? Also, check out the community you will be staying in. Do you like places with lots of night life and activity or do you prefer a quiet, sleepy little town?
Size of home: How much square footage do you need? How many bedrooms and bathrooms do you need to be comfortable? Do you want separate living spaces for the kids and the adults? Most vacation homes have occupancy limits for safety reasons, so don't try to cram too many people into a home. With a vacation rental you can afford to spread out as the cost is typically much less per person than renting several hotel rooms would be.
Which amenities are necessary and which would be nice? Many vacation homes come equipped with multiple TV's and entertainment centers, game rooms, two kitchens, WiFi, private swimming pools and hot tubs, access to recreation centers and more.
Do you want to bring along your family pet? Many vacation rentals are pet-friendly. Just make sure pets are allowed at the home you will be staying in and that you inform the vacation rental manager that Fido will be joining you. And of importance to your pet, be sure this is a vacation that you will be spending with your pet.  If your pet is left alone in a strange home, he may cause damage and it really isn't very fun for him either.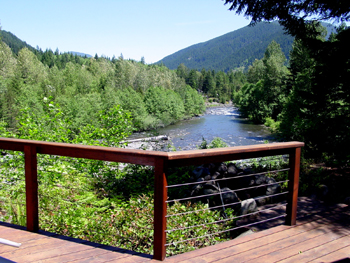 Check the website listing of the vacation rentals you are interested in for guest reviews and testimonials.  This is a great way to find out if other people who have stayed in the vacation rental had a good time and if they would rent it again.  If the reviewers enjoyed some of the same activities you are planning on doing, it will help you to determine that this home will be a good fit for your vacation.  And be wary of reviews that are over-glowing with positive remarks; if there are a couple of minor concerns with a home, then you know the reviews are honest.
Look for lots of good photos, virtual tours and videos.  These all give you a better sense of the feeling of the home and the surrounding area.  The interior photos and tours will help you see how the floor plan flows and if the home has the style and space that you need.  The exterior photos and tours will assure you that the home is really situated in the setting that you are looking for.
Connect with a real person via a phone call or email.  Ask important questions about the home and the rental process.  Make sure the home has the amenities and characteristics that are listed on the website.  Ask about the proximity to recreation and activities that you will be enjoying while on vacation. Your inquiries should be responded to in less than 24 hours and they should be thorough, professional and friendly.
Only do business with someone who treats the transaction professionally.
First look for an Internet listing that has good descriptions and photos of the vacation rentals.
There should be clear and specific contact information for the company you will be making your reservation with.
The rates, payment policies and rental policies should be posted online; they should also be in a written rental agreement that outlines your arrival and departure dates, the name of the home you have rented, the rent, taxes and other charges with a grand total as well as any other important information regarding the rental of the vacation home.
The best way to find a professional vacation rental manager is to make sure the organization you are working with is a member of the Vacation Rental Managers Association, www.vrma.com, as well as other professional organizations such as local Chambers of Commerce, Convention and Visitor Bureaus, the Better Business Bureau and others.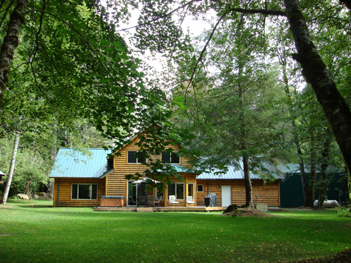 For more information and useful tips to assist you in making the best choice when reserving a vacation rental this summer, visit www.discovervacationhomes.com/travelers.asp.
Betsy LaBarge is the president and CEO of Mt Hood Vacation Rentals in the Cascade Mountain Range of Oregon. Recognizing a business opportunity, Betsy started Mt Hood Vacation Rentals in 1991. The business has since grown to be known as the premier vacation rental company in the Villages of Mt Hood, Oregon. Betsy currently serves on the Board of Directors of the Vacation Rental Managers Association.