Back in the day, parents handed fussy toddlers their keys, a teething toy or maybe a rattle. Now, we hand over the iPhone. The most common question asked by parents who look for travel advice isn't about what highway to travel or even about kid-friendly luggage. It's about iPhone apps. So, we decided to do some research and let our fingers do the downloading as we tried out some of the top contenders and a few more obscure apps. Here are our recommendations for the apps worth downloading. Let the happy road trips begin!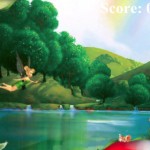 Disney's Fairies Fly
$4.99
Gets high marks from parents for being easy enough for younger kids but interesting enough for parents. The $4.99 price tag says Disney, but apparently Pixie Hollow is worth the hefty price tag. The graphics are worthy of the Disney name, where the goal is to learn to fly like a fairy and then soar thru various obstacles. Like all memory-intensive apps, some users report problems with crashing.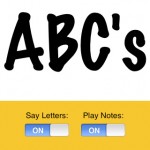 ABC's
Free
This app is free because it's ad sponsored, so user beware. But, if you need a quick distraction and don't want to make an investment, this might be worth it. It's beyond simple, you press a key and move thru the alphabet. Toddlers will find it fun to push the button and see what happens, older kids might be interested in reciting the alphabet.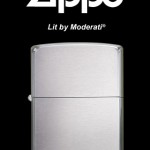 Virtual Zippo Lighter
Free
Whether you're secretly reliving your Bon Jovi concert days or just keeping your kids occupied in the car, the app is very cool. It's been downloaded over 3 million times, and averages about 100,00 downloads per week. Doesn't that make you feel popular? The app is eearily accurate, with a flame that always points up and very realistic clicking noises.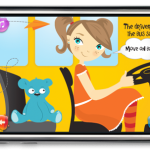 Wheels on the Bus
$.99
Imagine an interactive book for toddlers, using the iPhone as the medium. Five languages are included and you can record your own voice and learn about musical instruments while keeping a toddler entertained easily. Parents give the app high marks and this is consistently one of the top downloaded apps in iTunes. Your child can even create a duet with one of the narrators. There are quite a few options for customizing the flow of the app, so kids don't tire of it after just a few minutes.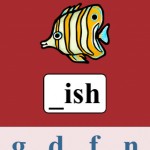 Teach Me: Kindergarten
$.99
Teaches sight words, addition, subtraction and spelling to Kindergarten-aged children. Parents select the subjects, difficulty levels or even choose specific questions then review performance to track how your child is learning. Kids earn coins for every three correct answers which can then be used to buy stickers to place in fun sticker scenes that can be exported as wallpaper or emailed to family and friends.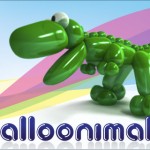 Balloonimals
$1.99
Inflate the balloon by blowing into the microphone (iPod Touch users can touch the screen), then give the phone a shake to construct an animal. Each shake gives your animal a bit more detail. When your animal is fully formed, he's ready to play (you tap the screen to get him to do various tricks). The animals cycle randomly and when you're done playing you can blow the animal up until it pops, and create another.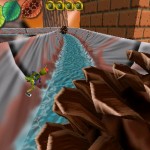 Bugdom 2
$3.99
You're Skip, tracking down the Bully Bee that stole his backpack. Expect action adventure of the preschool variety. The premise is familiar: you want to keep from being exterminated, squashed, or canned while making friends and beating the bad guys. Very few controls make this easy to learn — you tilt the phone to move and a harder tilt makes Skip move faster. The graphics are awesome but Skip can be hard to control. For a long road trip this would be a great buy.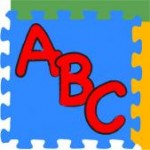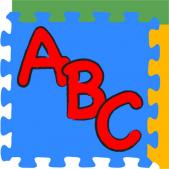 Toddler Teasers
$1.99
A series of about a dozen simple themes, all focused on teaching colors, letters, animals or something similar to toddlers. You can purchase a topic individually or buy a bundle of several together. Virtual stickers act as rewards. Spoken words ask the child to pick out the correct shape or letter and then give positive reinforcement for the correct answer. An incorrect answer causes that option to disappear from the screen. All in all, it's so simple that you might not be tempted, but for the two year-old set, it's pure gold.
Peekaboo Barn
$1.99
Inside the barn, play peekaboo by tapping on the doors, guess who the animal is by the sound they make and get excited by who pops out. Animal names in both English and Spanish. Another simple is better concept, start with English (or Spanish) and then advance to the other language once you have mastered whatever is primarly spoken at home. Fantastic for younger kids, the app is simple to use and doesn't require supervision — perfect for the back seat.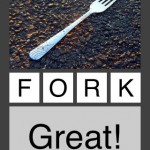 Wordex
$.99
See a real world photograph of an object and then drag letter tiles to properly spell the name of the object. You can't spell a word wrong, and for a more advance form of play, choose to hide any number of letters. The app is available in about 10 languages, so it's perfect for the family that travels. There's no score, so kids can play cooperatively in the back seat. Three and four letter words are available, so children as young as three or four can probaby enjoy the app easily.