Houma, Louisiana is really what Mardi Gras is all about. Not the nudity and public intoxication of modern New Orleans, although that certainly has a place in another type of vacation. Instead, it's several generations of families enjoying the parades, food and party — together. I was skeptical a couple of years ago when I visited Houma that it would really be family friendly. But I was pleasantly surprised to find old-school Mardi Gras still in session, complete with beads, King Cake and food, but definitely fun for the whole family.
In Terrebonne Parish, about an hour's drive south of New Orleans, Houma is a smaller city, although the crowds still know how to party, and the parades are just as elaborate. Leave your nutritionist at home, as there's nothing about Cajun cooking that meets caloric intake requirements. Everything is fried, finger-licking good, and unusual. Alligator is a common menu item and varies widely from establishment to establishment.
Prepare for the parades like the locals, by feasting and drinking and then camping out while waiting for them to start. The whole town participates in the festivities, businesses shut down and everyone from babies to grandmothers enjoys the big party.
Where to Stay
Find family-friendly accommodations in Houma from traditional hotels to private vacation rentals through Stay22.com:
If You Go:
Boudreau & Thibodeau's Cajun Cookin'
Go for the boiled seafood, it's delivered in giant buckets and served family style, on newspaper-clad tables. It's worth grabbing a to-go menu for your buddies back home, as it's one of the few places where you can get Rabbit Stew, Crawfish Crepes with Crawfish Cream Sauce, Frog Legs or Smothered Alligator (or Turtle).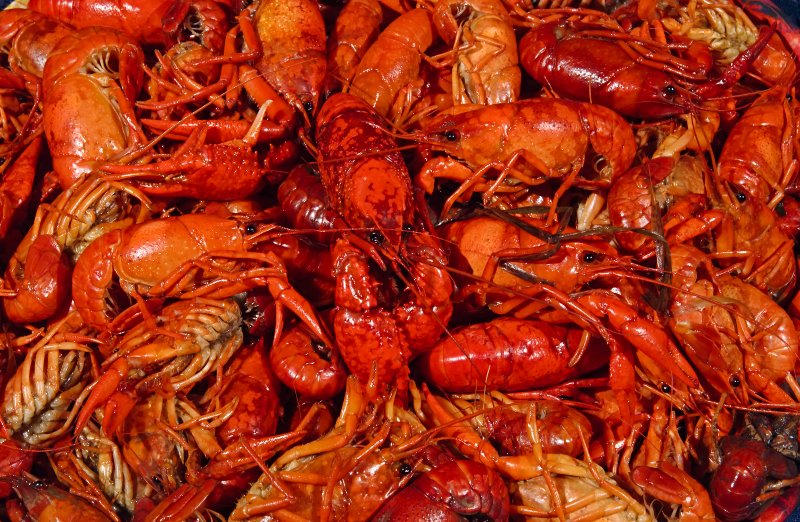 Big Al's Seafood
More Cajun cuisine, you'll find a variety of local delicacies such as catfish, crawfish, alligator, shrimp and oysters. The Charbroiled Oysters are a house specialty.
Alligator Annie's Son's Swamp Tours
Alligator Annie is a legend around these parts, a Cajun naturalist and somewhat of a one-woman Mutual of Omaha's Wild Kingdom, Cajun-style. Catching up to 200 snakes a day to sell to zoos and laboratories, Annie also tamed otters, some of whom were sold to Disney for movies. She also founded the state's first swamp boat tour business. Now, her son leads the tours and talks about his exploits growing up with a mom that lost snakes in the sofa and lobbied the government for formal protection for the swamps.