Moving with a family is stressful enough, but having to do so with a long drive at the same time can make it even worse. Here are some tips that can help your family deal better with your relocation move.
Get Your Car Serviced
The last thing you and your family need during a long relocation move is for your car to break down on the way. It's important to spend some money to have it serviced and inspected shortly before the move. Having all the necessary fluids replaced and topped up and any mechanical problems fixed will help you prevent an avoidable breakdown.
Plan Your Meals
It's a good idea to prepare meals and snacks for the trip the night before. For the first day you can make sandwiches or wraps, and keep them in a cooler along with yogurt and cheese. Bring snacks that are healthy, won't spoil during the trip, and won't make you feel thirsty — apples, bananas, baby carrots, cucumber slices and unsalted nuts are good choices.
Take Active Breaks
If you're driving for the whole day, or for more than one day, plan a few stops each day where you and your family can take a 30+ minute break to stretch your legs. Walk, throw a frisbee around, or do another activity where everyone can use their muscles so they don't feel so cramped up and stiff in the car.
Map Out Fun Stops Along the Way
Have a brainstorming session with your family based on what activities and hobbies everyone likes, and see if you can find a fun place to stop along the way. An outlet mall for some shopping, a pool for a quick swim, a park or beach to explore, major museums, concerts, plays, and sporting events are all good ideas.
Have Entertainment for Everyone
You'll be spending a lot of time in the car together, so make sure everyone has a source of entertainment to kill time. Some can be for everyone to share, but others can be just for individual people. Make sure everyone has a new book, comic, podcast, movie, or game on their phone or tablet, but also come up with a game that the family can play together.
Make Sure Everyone is Comfortable
It's important to make sure everyone is comfortable sitting for long periods of time in the car, especially for multi-day moves. Try not to have the sitting area too crowded, which can be hard during a move, and make sure everyone has clothes, blankets, pillows, and whatever else they need to be comfortable in the car.
Have an Emergency Kit Ready
Make sure you have a kit ready to deal with emergencies. That can include a first aid kit, emergency repair kit to deal with simple breakdowns, enough food and water to last a full day outside of the normal snacks and meals you pack, road maps for the route, a list of emergency numbers and resources to call, and so on.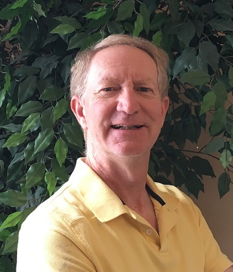 About the Author:
Hunter Payne will argue that, "If you don't just LOVE Cincinnati, there is something wrong with you, not the city." He started his career with the Netherland Hilton Hotel in Downtown Cincinnati, and after graduating from Ohio State University Hunter worked in the construction and real estate management fields. As the current managing partner of HomeLinkCincinnati he enjoys annoying his fellow workers by instituting standards that are almost impossible to obtain such as their "OCD clean" policy. He is still proud of emptying the entire box of Tide detergent in the fountain on Hyde Park Square, that caused Mrs. Blackburn to get her panties in a bunch.
FTC Disclosure: We received monetary compensation for this post. As a family that recently moved from Wisconsin to Oregon, we can confirm these are good tips. Also leave yourself plenty of time to drive a bit slower if you are pulling a U-Haul like we did.