I was in New Orleans this past weekend to watch the match between the Saints and the Bengals at the Mercedes Benz Superdome and was able to take a quick property tour of the Hyatt Regency New Orleans, Central Business District, Louisiana, New Orleans, United States before the game kickoff.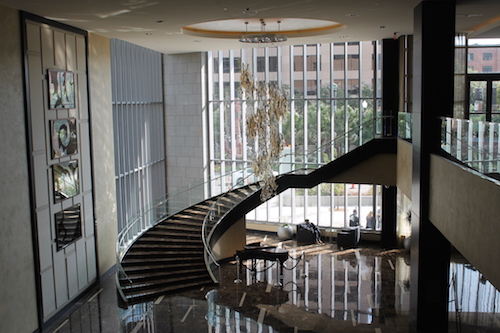 Closed for six years after Hurricane Katrina rocked downtown New Orleans, the hotel that once served as the disaster recovery headquarters has undergone extensive renovations and is proof that the city is back in business.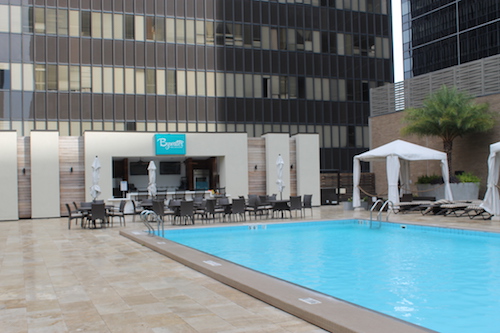 No longer connected to the Superdome, the Hyatt Regency New Orleans remains about as close to the game as it gets.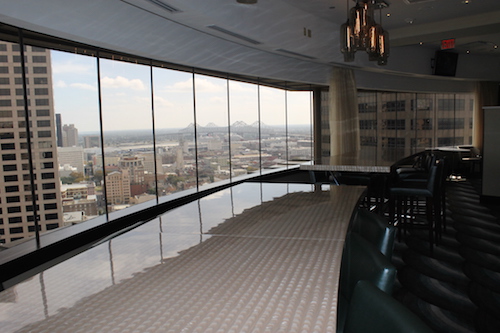 When you aren't focused on getting to the game, consider a ride on the street car ($1.25/ride or $3.00/day) located across from the main lobby and the Richard and Annette Bloch Cancer Survivors Plaza on Loyola Avenue.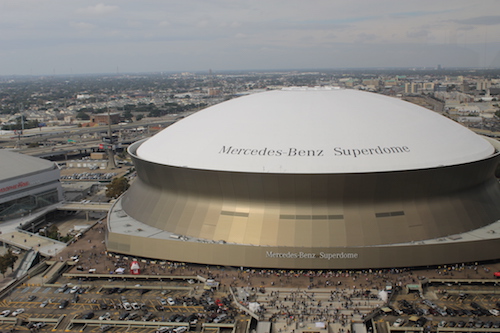 Supporting the local artist community in the pieces on display throughout the building, make sure to look for the works of Willie Young, a self-taught artist from Dallas as well as pieces listed on the P.3 contemporary art biennial. As you travel up the grand escalators, hurricane lanterns take you on a symbolic journey to the third floor.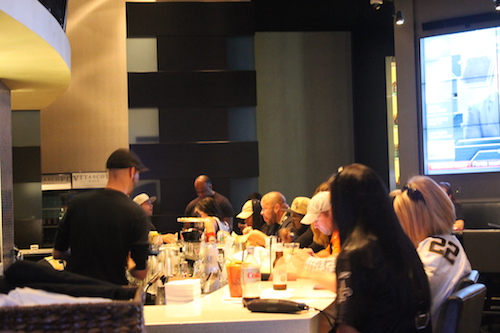 Available to hotel guests only is the heated saltwater swimming pool located on the 5th floor rooftop deck. It's here you may notice some of the hotel's original rooms typically used to accommodate larger groups (these rooms include a balcony overlooking the entire Bywater Pool Deck and Bar).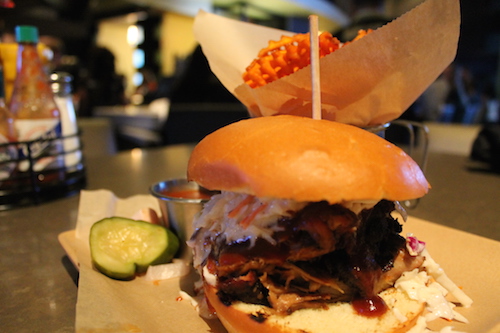 Regency Club members will enjoy access to the top-level lounge (for breakfast and evening snacks as well as a comfortable conference room). Also on this level is the Stay Fit athletic club with a breathtaking birds-eye vantage point of downtown New Orleans, the Mississippi River, and the black-and-gold mass gathering outside the Superdome.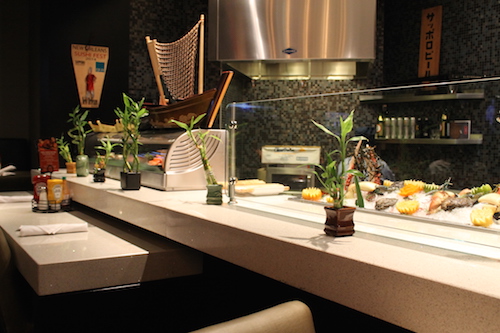 Inspired by the world's first commercial movie theater, Vitascope Hall embraces the philosophy of 'old made new' in classic cocktails infused with current trends. Vitascope mixologists use homemade syrups and fresh-squeezed juices in artisan drinks like the Autumn Roux, Street Car Named Loyola, and Jitterbug Perfume.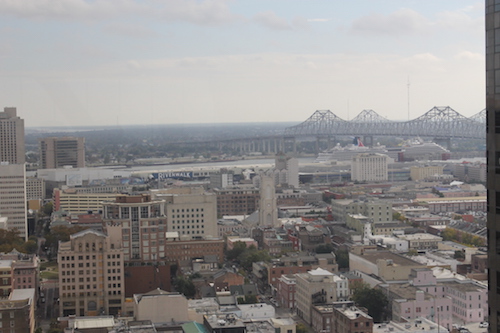 While you can place an order with the sushi chef, I opted for a classic pulled-pork BBQ sandwich dressed with slaw and accompanied by a tin cup full of sweet potato fries. During the meal, I enjoyed watching the sports channel broadcast on big-screen TVs and monitors throughout the dining room.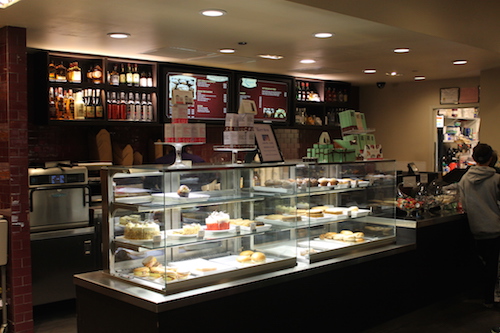 And while I did not stay at the property and cannot speak to the comfort of the beds or the fluffiness of the pillows, I do feel confident in suggesting the lodging experience is on par with the rest of the amenities and accommodations.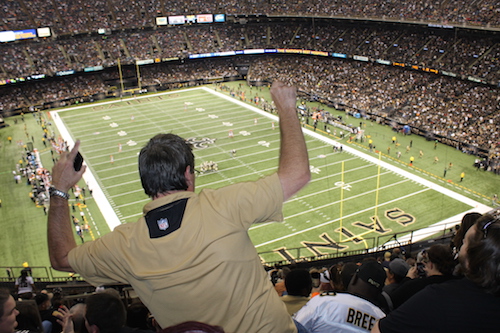 Geaux Saints!