Whenever our family passes through a state's capital city, we like to stop and tour the capitol building. Free and open to the general public, most state capitol buildings offer guided tours (if you have a larger group, call ahead and/or consult the building's website to see if you need an advance reservation).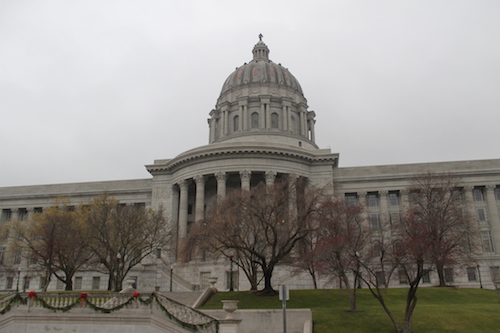 Because everyone in our family has a relatively short attention span, we've opted for self-guided tours and have learned to ask for special activities and programs designed with kids in mind. And while we loved sitting on the "mile high" step in Denver and participating in a scavenger hunt in Helena, Jefferson City has become our new favorite state capitol building.
While we visited on Christmas Eve day, downtown Jefferson City may perhaps have been less "busy" than a typical work day. Regardless, the Missouri State Capitol Building is only a few blocks off the highway and parking both free and plentiful. We found a spot next to a geocache and near a fountain featuring naked people (this both confused and amused our  kids; consider yourself warned).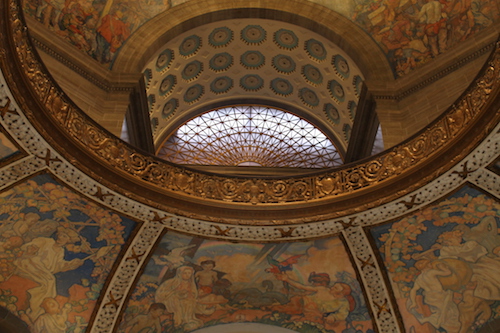 Where to Stay
Find family-friendly accommodations in Missouri State Capitol Building, Jefferson City from traditional hotels to private vacation rentals through Stay22.com:
The building itself sits high on the bluffs of the Missouri river and (as one would expect) features grand columns, bronze statues, and a dome that rises 283 feet above ground level. In addition to the state government, the building also houses the Missouri State Museum—where visitors go to immerse themselves in the history of the Show-Me State. The museum houses an impressive collection of exhibits portraying the state's natural and cultural history. (Admission to the museum is also free.)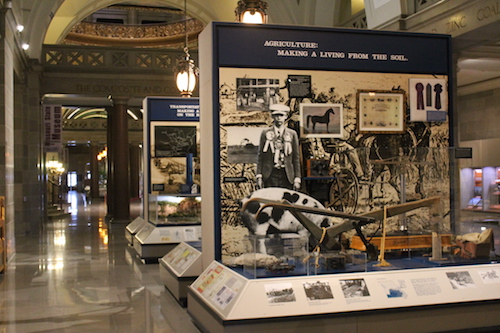 We enjoyed learning about various natural resources used to generate electricity, including coal, wind, and sunlight in a more "hands on" exhibit geared towards elementary-age kids.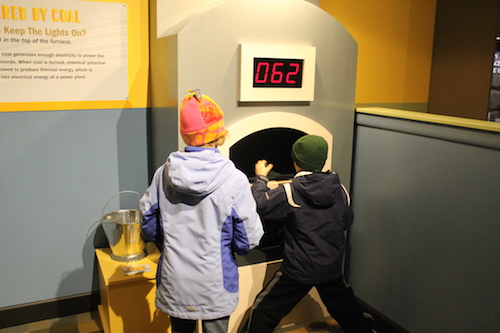 But our favorite activity of the entire visit was locating and identifying fossils embedded in the walls, floors and stairways both inside and outside the building itself. Missouri's official state fossil is crinoid, a mineralization of a plant-like animal that predates the starfish and the sand dollar. We found a crinoid near the press room on the first floor.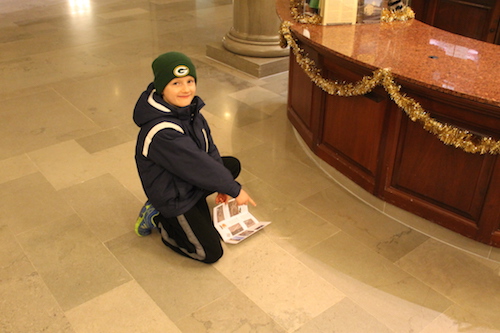 Once we realized how and why fossils were in the limestone and marble, we started seeing them everywhere! If you go, make sure you ask for a copy of the Capitol Fossils pamphlet available at the information desk.
Also located near the Missouri State Capitol Building (and with an easy walk in nice weather) is the Jefferson Landing State Historic Site.