Fall is in the air and it's time to think about Halloween-themed road trips. Not for the faint of heart—especially for families of younger kids and those of us with overactive imaginations—I assembled this list of some of the more haunted cities in America.
All have a historical component and some sort of guided tour or particularly historic and haunted district. When available, I mention lodging destinations with ghosts or ghost stories. Happy haunting!
Helena, Montana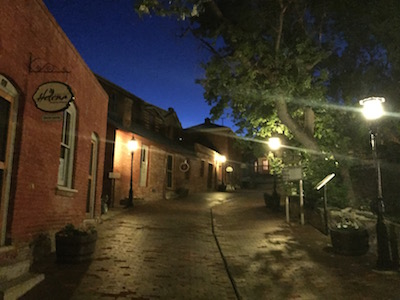 Helena, Montana was founded in 1864 for a group of four unkempt miners who were giving their luck only one "last chance." They struck it rich in a valley dubbed Last Chance which would later be named Helena. The gold brought people of all walks of life to Helena: merchants, politicians, Chinese immigrants, prostitutes and con artists. Wild west vigilante justice was prominent and the mining camp's hanging tree was a place for all ages to gather and take in the specter of death.
Today Reeder's Alley is only a small section of town. Back in the day, the Alley was a hub built by Pennsylvanian brick mason Louis Reeder and was home to single miners trying to hit it big and became infamous for drunken brawls, moonshing, and whoring. Today the state has preserved this historic landmark leasing the Alley rooms as offices. Tenants experience all sorts of other-worldly activities; pennies often appear all lined up in the Caretaker's Cabin and office copy machines print blank pages until they are unplugged. Boulder Hotsprings is haunted, but offers an indoor spa and heated outdoor pool (we visited this location last summer, but did not spend the night in the lodge).
Visit: http://www.helenamt.com
Deadwood, South Dakota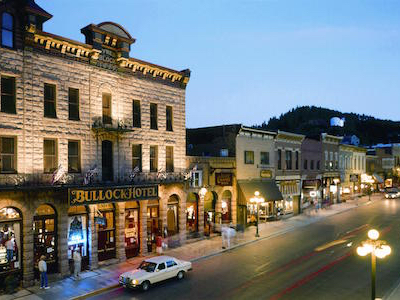 Deadwood. The name itself conjures images of a wild and wooly west, complete with residents straight from dime store novels. Founded on gold, and all things that go along with gold, in 1876, Deadwood today remains a must-stop for visitors traveling to the Black Hills of South Dakota. The entire community is a National Historic Landmark, where not only museums and displays but also live history reenactments and festivals paint a picture as to how it used to be. For the more brave at heart, there are ghost and paranormal tours offered throughout the year. These tours showcase Deadwood's landmark historical properties, such as the Bullock Hotel, Fairmont Hotel & Oyster Bay and the Adams House, and offer a glimpse into yesteryear's way of life.
Seth Bullock, Deadwood frontiersman, still roams the hotel he built (Bullock Hotel, Main Street, Deadwood), and some guests stay in hopes of seeing the sheriff. The Fairmont Hotel & Oyster Bay has been featured on numerous paranormal television shows, including The Dead Files and Ghost Lab.
Visit: http://www.deadwood.com
Cape May, New Jersey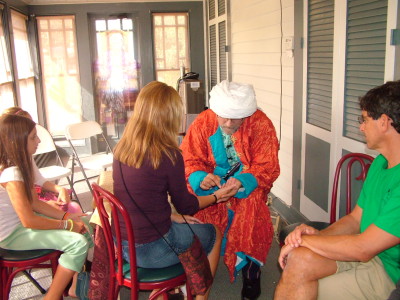 Cape May, New Jersey, is National Historic Landmark City, America's oldest seaside resort, and  a "hot bed" of paranormal activity. From ghost investigations inside the 1879 Emlen Physick Estate (considered to be Cape May's original haunted house) and ghost trolley tours to psychic teas and discussions on Victorian spiritualism, visit the Mid-Atlantic Center for the Arts & Humanities website for a complete list of  ghost-related activities in Cape May throughout the year.
Unlike many other New Jersey shore towns, Cape May does not "board-up" for the fall, winter and spring; it's truly a year-round destination. Because of the National Historic Landmark status, you won't find any chain hotels or restaurants in Cape May. If you're feeling brave, consider staying at the fully operational Southern Mansion, which has been featured on Ghost Hunters.
Visit: http://www.capemay.com/visitors-center.html
Silver City and Wallace, Idaho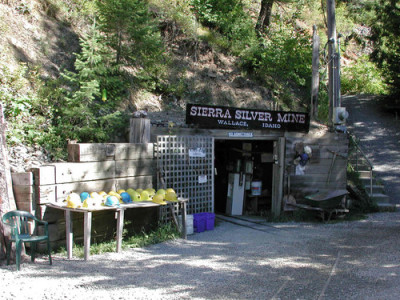 At its peak, mining town Silver City, Idaho, had a population of about 2,500, its own newspaper and the first telegraphic wire in the territory. Silver City boasted more than 300 homes, 75 businesses and a small Chinatown. A modern-day ghost hunter's playground, the summer population of Silver City is a dozen or more, and during the winter it drops to just one.
At the Historic Jameson Restaurant Saloon and Inn in Wallace (a breathtaking day's drive north of Silver City), Maggie, The Ghost of the Jameson, is reportedly sighted often in Room 3 dressed in a long, flowing Victorian dress. Maggie came to the Jameson Inn and checked into Room 3 to wait for a man who struck it rich with a claim and never made it back to town. Many believe that after Maggie died she returned to the Historic Jameson Restaurant Saloon and Inn to resume her wait.
Visit: http://visitnorthidaho.com/community/wallace-idaho/
Portsmouth, New Hampshire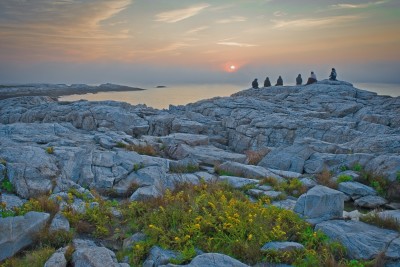 One of the oldest colonial settlements in the United States, Portsmouth, New Hampshire was also once one of the busiest seaports and shipbuilding sites in New England. Portsmouth has seen slave trade, revolutionary uprising, and devastating fires; factors that likely contribute to its modern-day paranormal activity. Participants taking the Haunted Pubs of Portsmouth Walk, the Northeast's only Haunted Pub Tour, hear stories of ghost lore and legend and learn more about the city's rich history.
The Oceanic Hotel on Star Island (located in The Isles of Shoals) is famous for its ghosts, including a man nicknamed Oscar, who is said to appear behind people looking into a mirror on the second floor. Also consider room 314 at the Omni Mt. Washington Grand Resort—the favorite room of Carolyn Stickney, widowed wife of the railway tycoon Mr. Joseph Stickney. After Joseph died, Carolyn married the prince of France and remained owner of the estate until her death in 1934. Hotel guests have reported seeing an elegant lady sitting on the edge of the bed in room 314, letting her hair down and combing it.
Visit: http://www.portsmouthnh.com/
Louisville, Kentucky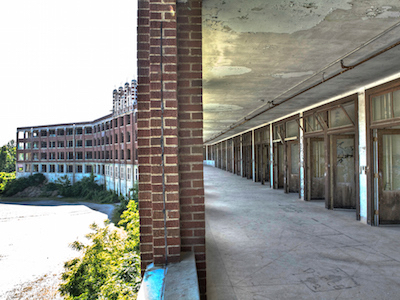 Louisville, Kentucky is one of the oldest cities west of the Appalachian Mountains. Founded on the Ohio River, the city has survived the Civil War, The Underground Railroad, and Bootlegging. One of the largest haunted neighborhoods in the United States is Old Louisville, a district solely featuring stately Victorian homes and buildings. Louisville resident David Dominé has documented countless episodes and encounters in his book Ghosts of Old Louisville.
Louisville is also home to the Waverly Hills Sanitarium, a former Tuberculosis hospital that saw the suffering of over 400 patients impacted by a Tuberculosis pandemic in the early 1900s. Abandoned after the discovery of TB immunization in 1944, the building fell into decay until new owners purchased the site in 2001. Modern-day visitors can learn about the building's history in either historical tours, paranormal tours, or longer paranormal investigations.
Visit: http://www.gotolouisville.com
Lake Charles, Louisiana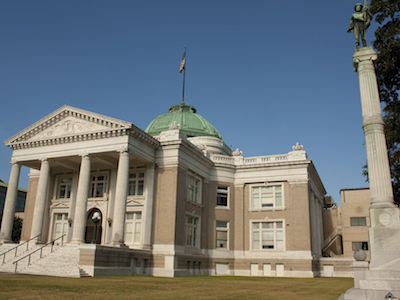 Southwest Louisiana has seen pirates, renegades, soldiers, miners, and war. Influenced by the creole culture, the people have their own name for the huge source of paranormal activity in old buildings and bayous: Eerie Calcasieu. One of six key cities in Southwest Louisiana, Lake Charles was destroyed by a great fire in 1910. Modern-Day Lake Charles was re-built, but many people say the ghosts have remained. After the fire, one of the lawmen used his home (The Reid House) to house prisoners until a new jail was completed. A prisoner died attempting to jump from the attic window and died in the process. Even today, neighbors report sounds of breaking glass and a heart-rending death cry in the late spring, just about the same time as the Great Fire.
The Calcasieu Courthouse is known to be haunted by Toni Jo Henry, the first (and only) woman in Louisiana to be executed in the electric chair.  People who work in or who visit the courthouse have reported odd electrical occurrences, equipment starting or stopping on its own, strange smells of burning hair mixed with cheap cologne and flickering lights. Others see ghostly lights called feu-follet, which scientist say are the result of unique atmospheric conditions (but is the otherworldly equivalent of "leaving the light on" to welcome-in new visitors). Lake Charles has created a Historic Tour for anyone interested in visiting all of the locations with reported ghost sightings.
Visit: http://www.visitlakecharles.org/
Charleston, South Carolina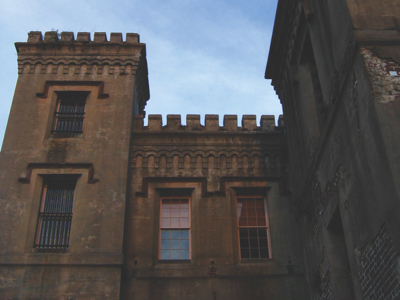 Colonized in the late 1600s, Charleston, South Carolina has survived pirate attacks, colonial uprising, and a war that pitted brother against brother. A place where you take a step back in time, modern-day visitors to the city experience antebellum architecture, cobblestone streets, flickering lanterns, and historic landmarks. Many people also encounter ghosts; Charleston is known to have some of the most frequent paranormal encounters in the entire country.
A haunted tour is perhaps the best way to learn a bit about the city's history and the people who never left. For example, The Haunted Jail Tour (Bulldog Tours) takes visitors through the cells, hallways, and into the places where Charleston's worst criminals lived and died—including Lavinia and John Fisher, hotel owners tho supposedly poisoned their guests. The Battery Carriage House Inn holds claim to Charleston's "most haunted inn", and is a full-functional bed and breakfast just waiting for your reservation (if you dare).