There's a new pirate movie in theaters, but let's face it, pirates are popular any time. Especially with kids. And dads. We researched the best family-friendly pirate celebrations, and here are our suggestions. We'll be adding to this list as we discover more pirate festivals for road tripping families, so feel free to make suggestions in the comments section. Note: we only feature festivals that have a significant amount of family programing.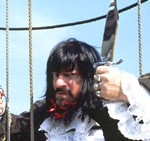 Blackbeard Pirate Festival
Hampton, Virginia
June 4-5, 2016
Held in Hampton, Virginia, the city where Lieutenant Maynard is said to have presented Governor Spotswood with Blackbeard's head, flag and treasure, the Blackbeard Pirate Festival appears to be one of the most historically accurate pirate festivals. Hampton's waterfront hosts reenactments (everything from impromptu street skiermishes to full-scale sea battles) featuring the popular re-enactment of Blackbeard's final battle. Tall Ship enthusiasts also enjoy the displays of several ships and the private boats deck out in pirate gear for the festivities. There's an array of children's activities all weekend long, fireworks, period vendors, arts and crafts and more.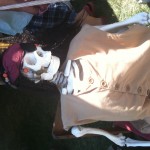 Port Pirate Festival
Port Washington, Wisconsin
June 3-5, 2016
Along the shores of seaworthy Lake Michigan, the sleepy town of Port Washington is over run by pirate enthusiasts each year on the the first full weekend in June. Promising invasions, mayhem, and merriment in the form of a parade, fireworks, entertainment, and a themed marketplace, the festival has something for all ages. Book your tickets early for a ride on The WINDY, a 150-foot traditional four-masted gaff topsail  schooner/barquentine Class "B" & "A" Tall Ship. Built of modern materials, but like the old trading schooners and sail training ships, the WINDY has all the character and charm of the great days of sail and is silently pushed by the winds once its sails are set and engines turned off.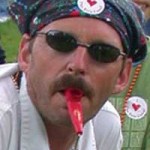 Palmyra Pirate Weekend
Palmyra, New York
August 12-13, 2011
Historic Palmyra, once known as the "Queen of Erie Canal Towns", throws a pirate bash every year that's very family friendly. Start the weekend with a pirate ball, complete with Stinkeye the Pirate spinning some tunes (supports the VFW). Watch The Goonies under the stars in the city park, join the Pirate Kazoo Band Parade, the Pillage 'N the Village Bed Race Regatta or the Pirate Window Painting Contest. Historic Palmyra is open with museum tours and pirate tales at Pirate's Cove.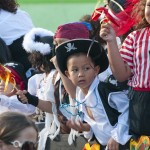 Pirate's Week
Grand Cayman
November 10-20, 2016
Almost two full weeks of festivities complete with Caribbean sun and sand make this a very popular festival for families escaping the winter weather. Festivities include music, street dances, competitions, games, wonderful local food and drink, kids day, glittering parade, sports events for everyone, Heritage Days, pirate invasion and fireworks galore! Thousands line the streets to watch the pirate invasion on the first Saturday and the whole island parties the last night with music, food and fireworks. Very family friendly and if you book ahead, you can also find good deals on accommodations because most American families save their vacation for Thanksgiving.
Ships ahoy!