For spring break this year we decided to take a road trip to San Francisco, California. We spent six days exploring the city. Because my children are on the younger side we kept our activities limited, visiting one or two major attractions per day.
This strategy still allowed us to take in much of what the city has to offer including a drive across the Golden Gate Bridge, a visit to the infamous Alcatraz Island, a cruise on the bay, a visit to Pier 39 and Fisherman's Wharf, several rides on San Francisco's famous cable cars, ice cream
sundaes at Ghiradelli Square, and a visit to several different museums.
Save up to 49% on San Francisco's Muni and 4 other attractions with CityPASS. Shop Now!
Before our trip we received two adult CityPASS booklets in the mail. These books sell for $94 each and will save you up to 46% off of the regular combined ticket price for 4 attractions plus unlimited Cable Car and Muni rides for the week. We purchased two CityPASS children's booklets at a cost of $69 each. The booklets include admission to:
• California Academy of Sciences
• Blue & Gold Fleet Bay Cruise Adventure
• Aquarium of the Bay OR Monterrey Bay Aquarium
• Exploratorium OR de Young Museum and Legion of Honor
• Muni & Cable Car 7-day Passport
Additional coupons include $4 off Adult Admission or $2 off Senior/Child Admission to Aquarium of the Bay; $2 off Adult Admission to deYoung OR Legion of Honor; 10% off a purchase of $50 or more at de Young Museum and Legion of Honor; 15% off at The Academy Store; 15% off at Bloomingdale's; a free Savings Fun Pack for Pier 39 shops, restaurants and attractions; savings on Blazing Saddles bike rentals and tours; and 15% of Macy's.
We used our booklets to visit the California Academy of Sciences, Exploratorium, and Aquarium of the Bay. We also used our booklet for a bay cruise on the Blue & Gold Fleet, and several rides on the famous San Francisco Cable Cars, a street car ride along Market Street and the Embarcadero, and numerous other rides on public transportation.
Travel Tip: I can't stress enough, the convenience of the Muni pass included with the CityPASS booklet. Parking in San Francisco is scarce and expensive—public transportation is the best way to get around the city.
Save up to 49% on San Francisco's Muni and 4 other attractions with CityPASS. Shop Now!
I love how the CityPASS gives you options on several of the coupons. We chose to visit the Exploratorium because our kids are younger, but I have visited both the de Young Museum and the Legion of Honor in the past and both would be wonderful for visiting with older children. We visited the Monterey Bay Aquarium last year, so we chose to stay in the city and go to the Aquarium of the Bay this time. Although, I highly recommend using your CityPASS for the Monterey Bay Aquarium if you have the time to make the trip south. Monterey Bay Aquarium is consistently rated as one of the top aquariums in the United States.
A caveat about the CityPASS booklets. If your children are age four or younger, you will likely be better off purchasing individual admission for them for the attractions included in the booklets. Most of the attractions offer free or reduced price admission for this age group.
CityPASS booklets are available for purchase at all of the included attractions. You can also pre-purchase them online before you leave. Pre-purchasing is a great way to go because it allows you to skip the lines, saving time and frustration. The first attraction you visit will validate the booklet by dating it and you will have nine days from that date to finish using all of the passes.
CityPASS booklets are also available for other North American cities, including: Atlanta, Boston, Chicago, Seattle, Houston, New York, Philadelphia, Tampa Bay, Dallas, Southern California, and Toronto.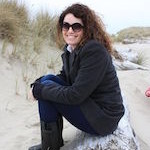 Ashley Jorgenson is a part-time interior designer and full time mom who enjoys writing about travel. A native Californian, she now lives in the Pacific Northwest with her husband and two children. For more from Ashley, visit her blog at www.SeeAsh.com.
Pin for later: