Earlier this year we ran a story explaining many of the highlights of booking an unforgettable family vacation on a gulet, wooden yacht unique to the southwestern coast of Turkey. 
We highlighted the privacy, intimacy, flexibility, safety, and wonders of exploring the Croatian coast in this story, but we wanted to provide you with answers to some potential questions you may have while researching the trip.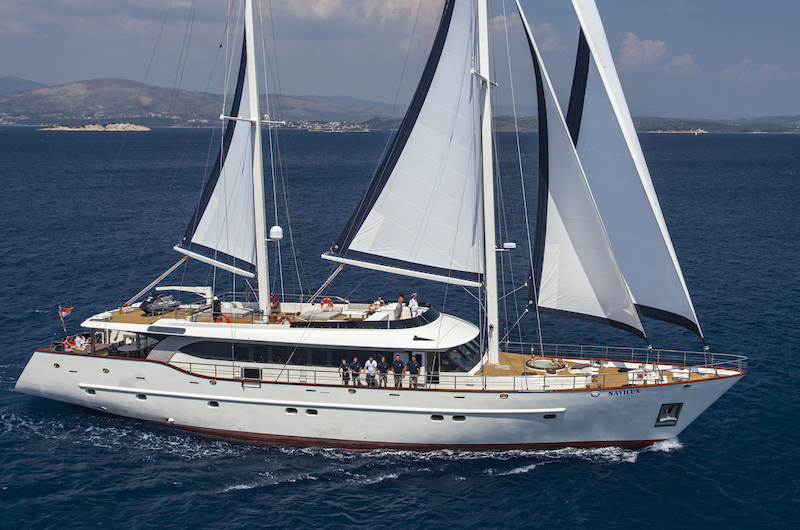 We asked Aymen Boulehmi, Marketing Director at Croatia Luxury Gulets, a highly-ranked charter yacht company specializing in tourism and rentals for more information. 
I only speak English. Will I be able to communicate in Croatia? 
Croatia is a tourist destination, specially Dalmatia where our gulets usually cruise. Everything there depends on tourism and most of the people work in tourism. People in Croatia speak English well, and it's rare you will find someone who doesn't understand or speak English. 
Do you have a "first-time" cruise you recommend? 
For a first-time cruise, most people love to go to Hvar island, Kor?ula, Bra? and Dubrovnik. We typically recommend a one-way route from Split to Dubrovnik or the opposite. As this route brings guests to the most iconic destinations in coastal Croatia. Croatia has over 1200 islands to explore with amazing bays and national parks. The country is known for excellent food and wine and this can be experienced on land or water. 
Is a cruise vacation safe? 
Because Croatia has over 1200 islands, the gulet is almost never in open water. In inclement weather, the captain can always find stable water in a bay where clients can spend the way swimming or on a land excursion. The gulets themselves all have a safety net surrounding the craft; offering peace of mind for families with small children.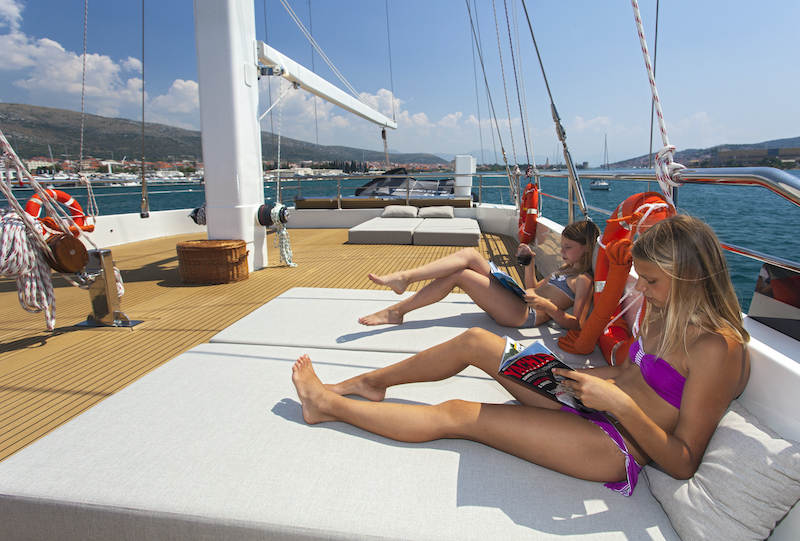 Is there a best season or time of year for people to visit Croatia? 
The cruise season typically starts in May and ends in October, with the hottest weather in July and America. Depending on the year, June and September can be pleasantly warm (ideal for those of us who don't tolerate heat). May and October are ideal for groups not as interested in spending the whole day in the water (although, most trips usually find days where swimming is still wonderful). 
Do you offer land excursions? 
Yes, we offer land excursions at every stop. We organize everything before the trip begins, and work with the clients to understand their interests, needs, and expectations.
Do you offer a pick-up service from the airport? 
Yes, we also offer transfers to and from the airport.
What is the "process" for booking a luxury cruise vacation with Croatia Luxury Gulets? 
Typically four weeks before the trip begins, our customer support team reaches out and starts a dialogue with the clients. We like to know about food preferences, allergies, ages of the passengers (ranging from toddlers to teenagers to seniors), and what types of activities and destinations they might be interested in. We arrange for the off-shore excursions, meals, and on-board activities like a massage or diving instructor. 
What is the Cost? 
The charter price depends on many factors including length of trip, the travel season, amenities, excursions, and other a la carte requests and requirements. That said, prices start from around $10,000 per week and peaks at over $100,000 per week. Additional expenses are incurred for food and alcoholic beverages. 
Where can I find more information?
Visit the Croatia Luxury Gulets website.