Roseburg, Oregon is located along Oregon's I-5, about 1 hour south of Eugene and 1.5 hours north of Medford. I know this is true, as we just made this drive yesterday afternoon. A sleepy little town full of folk and lore, if you have kids, plan to make a stop at the Douglas County Museum of Natural and Cultural History—you can't miss the collection of tall, brown, barn-like buildings running along the east frontage road.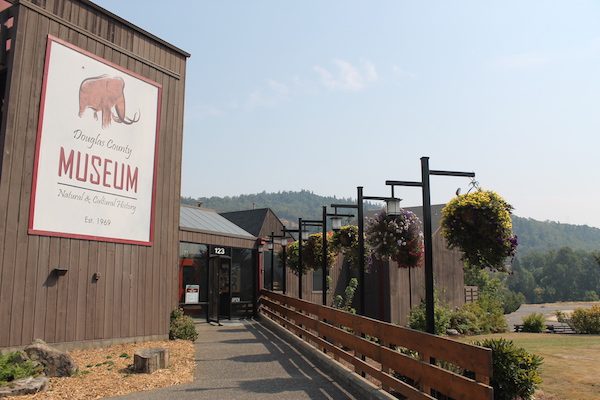 We happened upon this venue somewhat by accident. Per our normal road trip routine, one of the kids announced they need a bathroom break approximately 62 seconds after passing a state maintained rest stop. When the Douglas County Museum popped into view, we decided to hop off the highway with hopes it was open.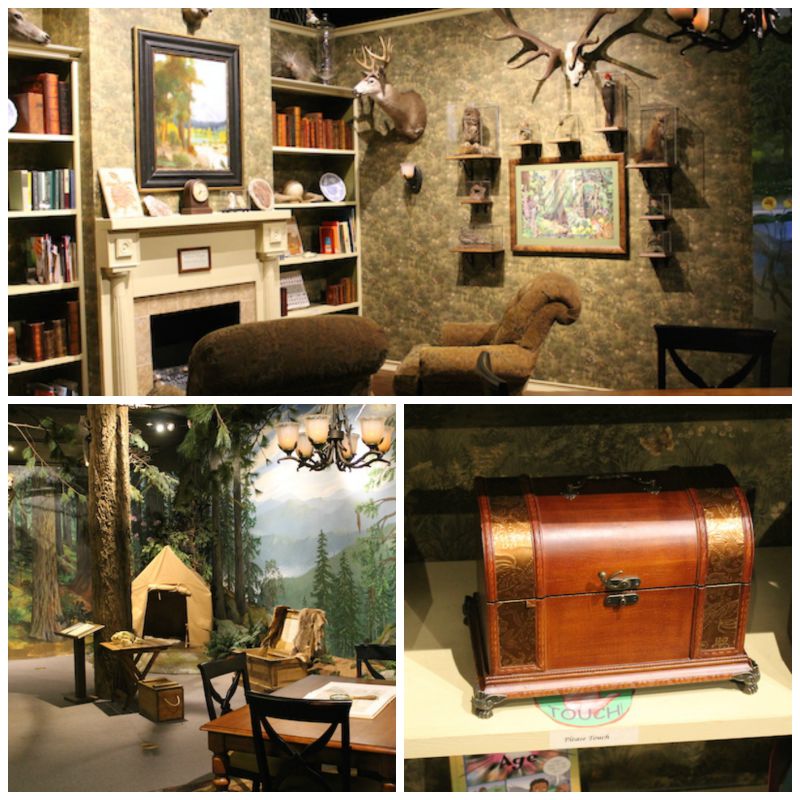 Fortunately, the museum welcomes visitors between the hours of 10AM and 5PM Tuesday through Saturday. Admission is $8 for adults, $2 for students age 5 through 17, and free for children four and younger (seniors and veterans pay $6). Intentionally deviating from the "everything behind glass" and "look, don't touch" traditional museum mentality, visitors are encouraged to "please touch" and learn through engaging with the exhibits. Children are allowed to pull items down from the shelves, look into trunks, and build and play with learning tools scattered throughout the maze like facility.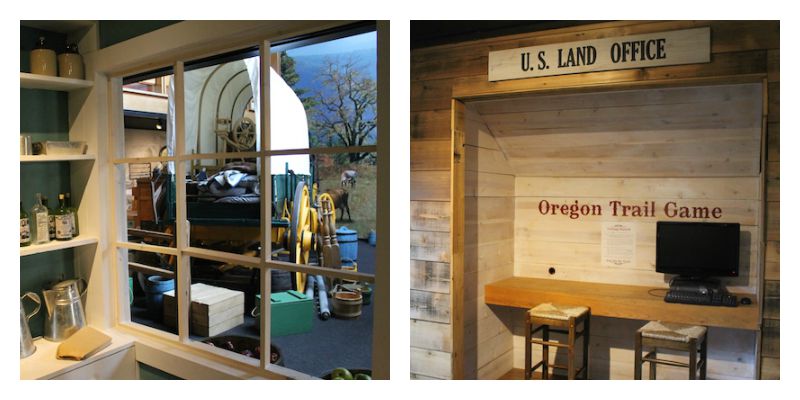 As you can imagine, the museum is a popular school field trip destination during the year. Fourth and fifth graders learning about the Oregon Trail can "shop" for supplies and examine the contents of a wagon gearing up for the great journey Out West—there's even a small computer station where visitors can play the original Oregon Trail computer game (remember, NEVER ford the river).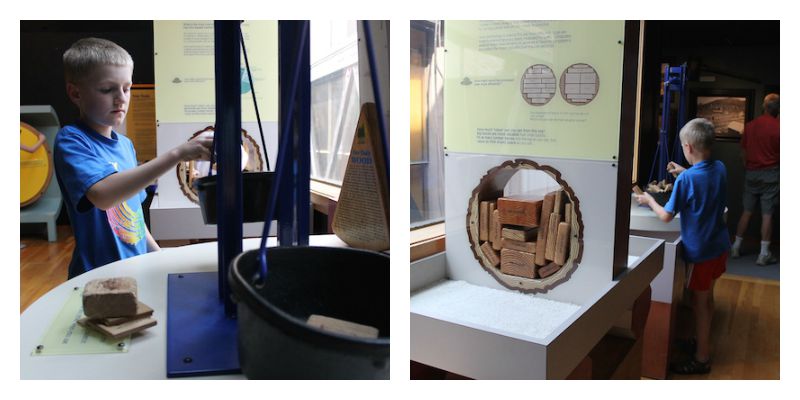 In the Timberrrrr! room, we learned how many trees are used in the building of a small house and how lumber mills make the most efficient cuts from a single tree. Historical photos and captions line the walls and give adults an opportunity to learn while the kids are engaged with the more age-appropriate displays.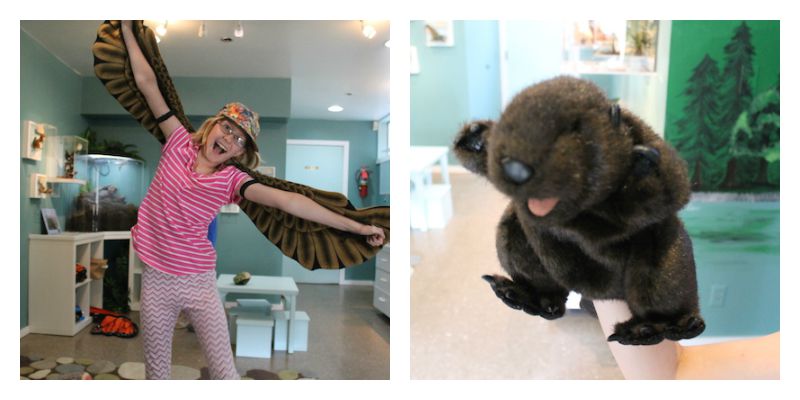 We also found a fun lower-level area probably better suited for toddlers and preschoolers (you'll find puppets, soft puppets, tiny benches, and bean bag chairs). Look for the stuffed skunk doing a handstand.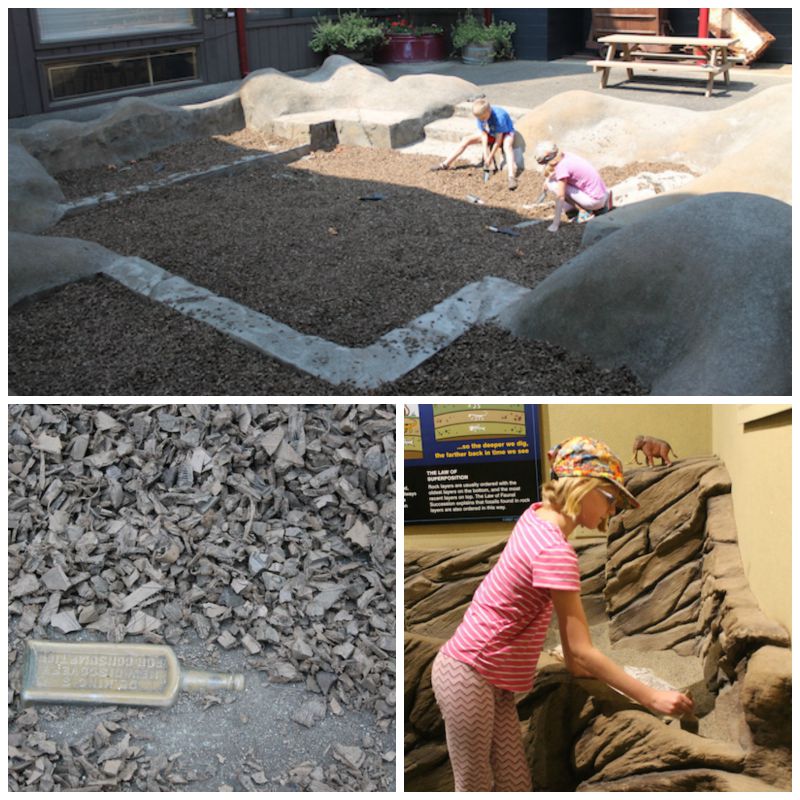 The facility also features a small indoor excavation exhibit and a larger outdoor dig area complete with woolly mammoth bones and artifacts from the Pioneer era. We spent quite a bit of time in the outdoor pit (try and stay in the shade of the walkway if the outside temperature is hot).
We then wandered through displays of larger farming, logging, and railroad displays, including a visit to the Dillard Depot, the last standing station of the Oregon and California railroad. Younger kids can play at the train table if you want to read about the more static exhibits and photographs in what was once the passenger waiting area. On the subject of "static" exhibits, the museum is home to the Lavola Bakken Research Library and a large collection of books, manuscripts, newspapers, and other documents of historical significance.
Near the main entrance is a small museum gift shop with books, stickers, magnets, and replica toys that once happily entertained Pioneer children. Look for a small cooler stuffed with frozen ice cream treats at prices more affordable than what you would pay at a gas station.
And, for what its worth, the restrooms are both convenient and incredibly clean.
Follow the museum Facebook page for ongoing events and activities: https://www.facebook.com/dcmuseum