Carmel Mooney is the editor of our sister site, Road Trips for Couples. She wrote this week's campground spotlight. If you would like to nominate a campground to feature, leave us a comment.
Over the years we've stayed at many RV campgrounds and resorts of all types and sizes. Many RV parks we've stayed at have been mediocre and among the things we've found annoying at some have been the noise, lack of things to do or see, unfriendly staff, and just a blah overall experience for the kids.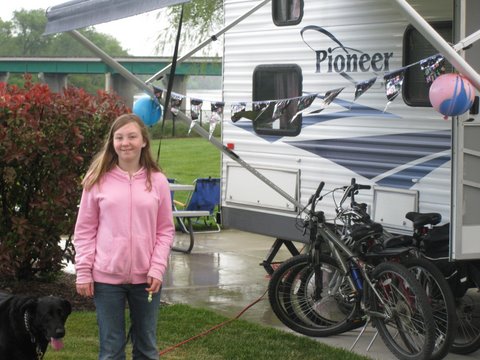 We finally had our expectations met, exceeded, and then some, at the beautiful Durango RV Resort in Red Bluff, California, situated on the lovely Sacramento River, between Sacramento and Mount Shasta.
The caliber of this outstanding resort was unlike any we have ever had the pleasure to experience. A true resort, this is a top-notch property in every regard. Cleanliness, friendly staff, meticulously maintained grounds, and peace and quiet were just a few of the the many things that made this little gem stand out from all the others.
While the resort is peaceful and pleasant in every way, there's plenty to do. We enjoyed bocce ball, basketball, swimming in the huge, gorgeous heated pool, relaxing in the pristine spa, and at night we chatted with other campers around beautiful, huge, gas fire pits.
We discovered, thanks to the suggestion of the kind and very attentive staff, some wonderful cycling trails along the river. And this resort was so pet friendly, even our elderly Labrador retriever felt loved and pampered. They even have a doggy wash and pet exercise areas.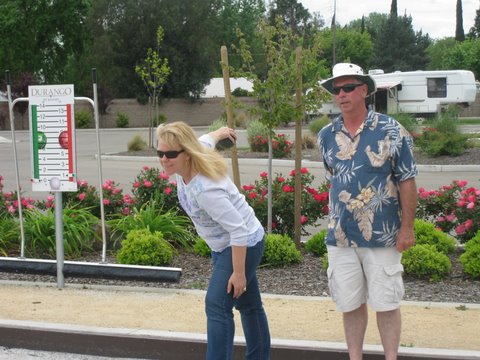 ne morning during our stay, a pancake breakfast was enjoyed by all and included local sausage (the best we'd ever had) served with melt-in-your-mouth pancakes. It was my husband's birthday and the employees even bought him an ice cream cake for all the guests to enjoy and celebrate together.
This RV resort has it all. They offer internet, things like Cowboy Poetry, cooking demos, local historian speakers, massage therapy, bingo, and so much more. In the area there's bowling, winery tours, olive and wine tasting, countless museums, art galleries, birding, river boat rides, and the list goes on and on. The property is flat and safe and great for kids to enjoy some safe freedom while mingling with other kids bicycling and shooting hoops or playing bocce with their RV neighbors.
Trash pick up is done every day from each campsite, fresh coffee and tea are offered in the office all day along with smiles and great hospitality, and a great little shop is on site for any incidentals you might need or have forgotten. A supermarket is only a block away should you need something more. Surprisingly, the way the resort faces the river, you feel like you have a secluded little abode away from the busyness of the city.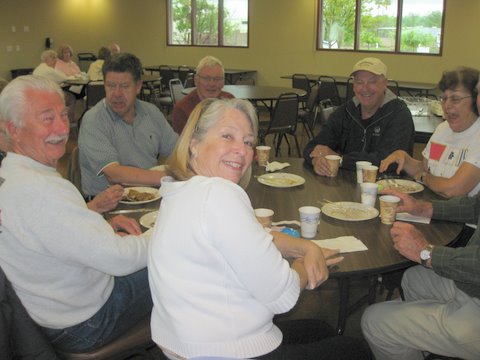 It's hard to believe such a pristine and beautifully appointed RV resort could offer such reasonable prices but they do, even for the riverfront spaces. Durango RV Resort is truly a special place where you can unwind, recreate, and enjoy a home away from home.
Happy Camping!