I found four geocaches on my road trip over the Cascade Mountain Range yesterday, starting with a brisk and sunny 30-degree park-and-grab on the high plateau and ending with virtual cache in the steady and relentless rain down in the Willamette Valley.
This dramatic temperature and climate change is our new paradigm in Oregon—windy and warm on the coast, rainy and cool in the valley, sunny and cold at the top of the mountains. As I've learned the hard way, the trick to staying warm and dry in the Pacific Northwest is dressing in layers and being prepared for several different weather scenarios on any given day.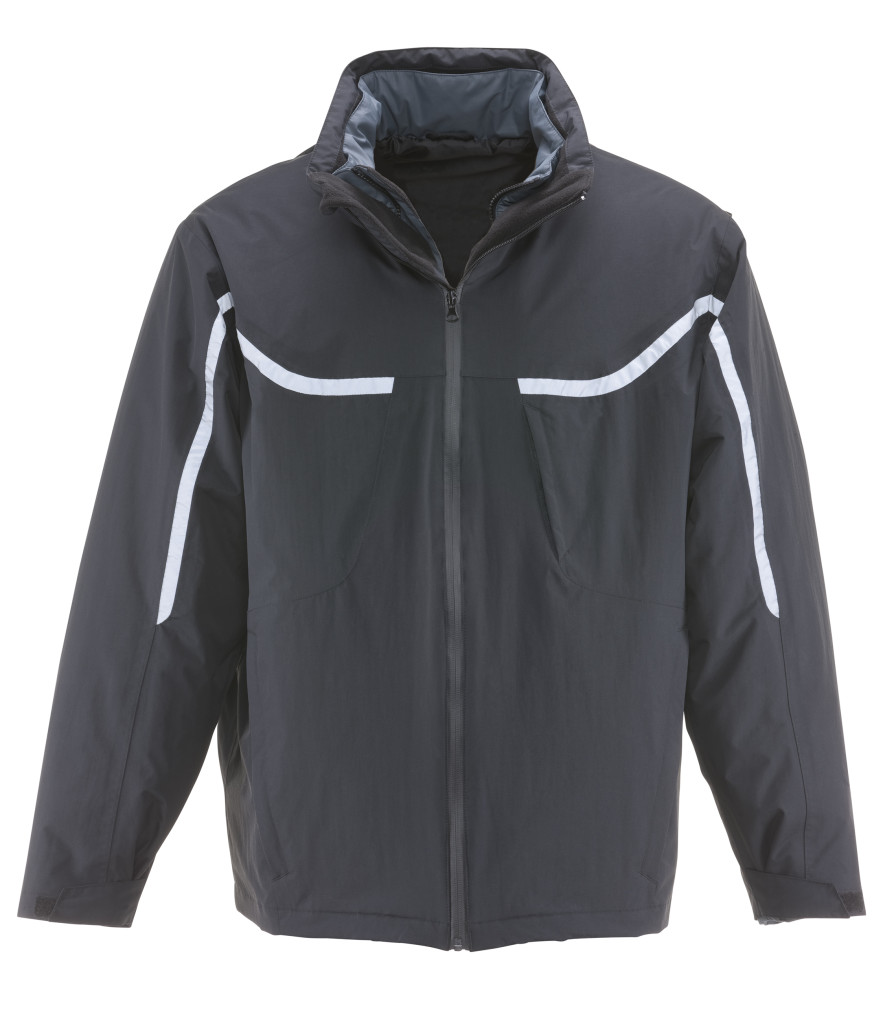 Fortunately, I was wearing the 3-in-1 Insulated Jacket from RefrigiWear with an insulated Polyester lining over a waterproof exterior shell. The 3-in-1 Jacket is rated to 20° F and has several side pockets for storing GPS devices, a stash of geoswag, and other tools of the trade. The main side pockets are insulated with the intention of keeping hands warm and dry and the inside pocket is large enough to hold the iPhone 6s.
Elastic draw cords and a storm flap on the main zipper help keep wind and water out and body heat inside. For additional protection from rain and wind, a non-insulated detachable hood may be unfolded from a storage shelf inside the collar. The inner layer unzips from the outer shell; either jacket may be worn as a standalone.
I wore the 3-in-1 Insulated Jacket on a snowshoeing adventure the previous day (see photo above) and had to periodically let in cooler air as the jacket was working almost too well (and no complaints after I made a snow angel in fresh powder). Reflective piping across the chest and arms offer increased visibility, a feature important to those of us who are trying to remain inconspicuous but might possibly be on and around automobile traffic at all times of the day. I tend to walk my dog at dawn or dusk and this is a nice safety feature in our neighborhood without street lamps.
The 3-in-1 Insulated Jacket retails for $125, but is currently 15% off (use coupon code COAT15 through March 2). Use the size chart to determine the best fit. The men's medium was a bit snug on my hips, but nothing I couldn't work around.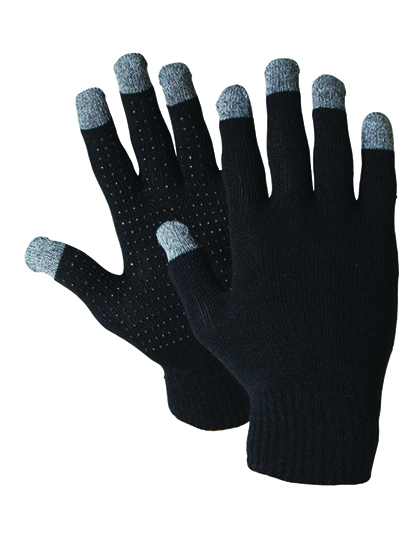 Another Refrigiwear product useful to those of us who use the Geocaching app on a smart phone are the Touch Screen Liners (which I wore as stand-alone gloves). Cold weather does not stop me from geocaching, and this product allows me to use my phone without the constant need to keep one hand glove-less or in-and-out of a pocket while locating the geocache and signing the log book. I should have purchased these gloves years ago, as $5.50 (regular) or $8.00 (thermal) is a small price to pay for comfort and convenience.
While you may not be familiar with the RefrigiWear brand, the company has been a leader in commercial cold-weather gear for more than 60 years. Look for more variety and options in color and styles as the company continues to expand into the retail sports and recreation space in 2016.
I received a 3-in-1 Insulated Jacket and pair of Touch Screen Liners for the purposes of this review. I selected my products carefully for form, fit, and function and tested them in a variety of temperatures and conditions as to make an informed recommendation on this website.
Happy Trails!