Set on the eastern slope of the Cascade Mountain Range, Central Oregon's high desert is a place of raw, natural beauty, teeming with wildlife and bountiful recreation. Separated by fifteen miles, the cities of Sunriver and Bend are popular year-round vacation destinations for families visiting the region.
While the ultimate goal of a vacation is to relax and recharge, anyone with kids knows families need a few convenient and affordable outlets to keep everyone sane. And, as a bonus, if some of the destinations expose kids to astrology, biology, history, social studies, or otherwise get them unplugged and using their bodies, consider the experience a win-win for everyone.
Here are a few options we recommend around Bend and Sunriver:
Oregon Observatory at Sunriver

Website: http://www.oregonobservatory.org/
A combination of clear air, elevation, and lack of light pollution contribute to ideal star gazing conditions at the Oregon Observatory at Sunriver. Boasting the largest collection of telescopes for public viewing, Sunriver Resort guests and the general public are welcome at the observatory for various solar and event viewings (running both during the day and night). The Oregon Observatory is adjacent to the Sunriver Nature Center. Admission for adults is $10 and $8 for kids age 2-12.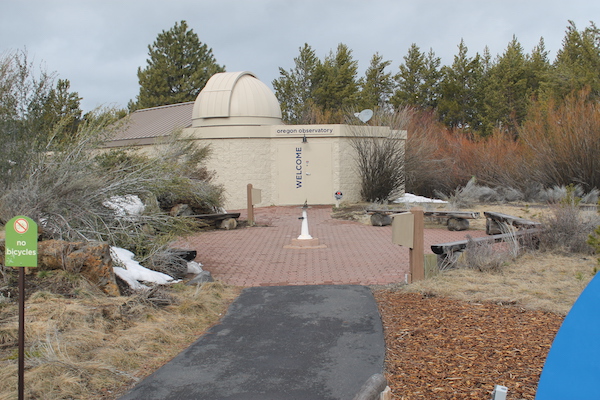 Sunriver Nature Center
Website: http://www.sunrivernaturecenter.org/
Another Sunriver attraction open to everyone, the Sunriver Nature Center gives visitors an introduction to native flora and fauna. Guests explore animal stations, peer into microscopes, and observe live birds and reptiles in the Creature Cave and raptor shelters built around the building's perimeter. Center programs range from animal presentations to family eco bike tours and summer kids camp. Naturalists take interested guests on guided exploration of the nearby wetlands. Admission for adults is $6 and $4 for kids age 2-12.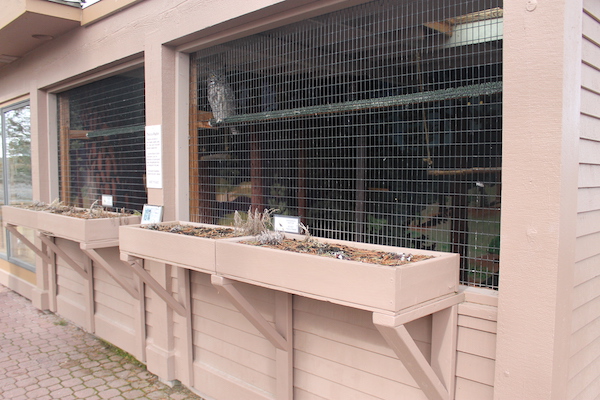 Newberry National Volcanic Monument and Lava Lands Visitor Center
Website: http://www.fs.usda.gov/recarea/deschutes/recreation/picnickinginfo/recarea/?recid=66159&actid=70
A seasonal attraction open between Memorial and Columbus Days, the Newberry National Volcanic Monument and Lava Lands Visitor Center educate visitors on impact of a major volcanic eruption 6,100 years ago. Highlights of a visit to the monument and visitor center are exploring the Lava River Cave, the Newberry Caldera, and trails winding through the Big Obsidian Flow.
Plan between two and three hours for this experience, more if you are exploring the cave and visiting the caldera rim. Start at the Lava Lands Visitor Center where you can consult the 3D topographic map and watch a short interpretive video, noting the Lava Cast Forest extension in the nearby town of La Pine. Guests pay a $5/vehicle day fee. Read more about our experience at the Newberry National Volcanic Monument in this story.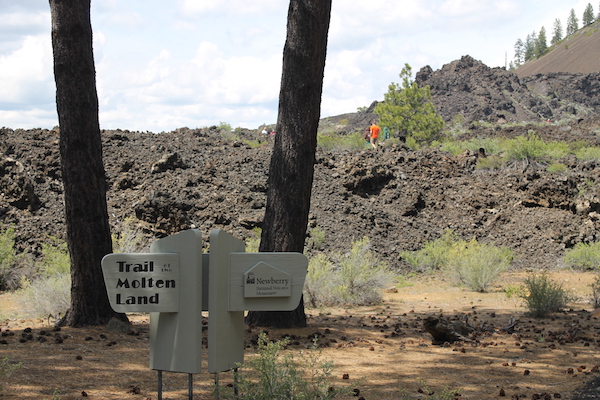 High Desert Museum
Website: http://www.highdesertmuseum.org/
Set on a 135 acre campus between Bend and Sunriver, The High Desert Museum is an interactive indoor and outdoor museum tells the story of the native people and puts visitors in the shoes of the immigrants who came to Oregon in the early 1900s. During the school year the museum is a popular field trip destination; kids enjoy interacting with native animals and burrowing in indoor and outdoor play areas. Guests are welcome to enjoy picnic areas and dine at the museum cafe. Admission for adults is $12, $10 for seniors, and $7 for kids age 5-12. Leave at least two hours to fully explore the museum and participate in an animal counter and/or enjoy a guided tour or lecture.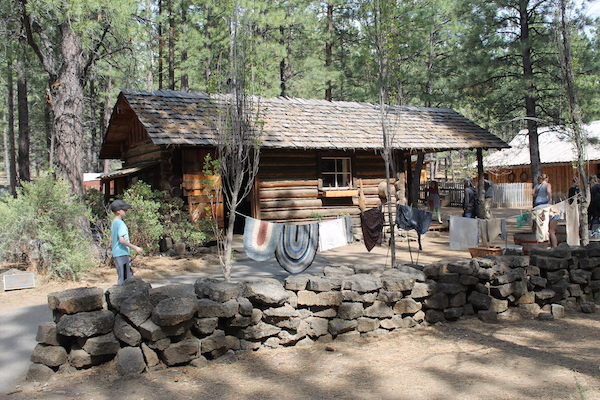 Swimming at Sunriver
The Cove at Sunriver: http://www.sunriver-resort.com/activities/sunriver-oregon-aquatic-center
SHARC: http://www.sunriversharc.com/
SHARC Sunriver Homeowners Aquatic and Recreation Center
With over 300 days of sunshine, Bend and Sunriver have broken through the "always rainy in Oregon" paradigm. A plethora of swimming options are available for guests booked at one of the various lodging options falling under the Sunriver Resort Destination Hotel umbrella of properties. That said, the two largest and most popular aquatic centers in Sunriver are The Cove at Sunriver and the SHARC. The Cove at Sunriver opened in 2015 and features a zero-depth pool, waterslide, nature discovery area, and private cabanas. This option is only available to resort guests.
Alternately, the SHARC is managed by the Sunriver Homeowners Aquatic and Recreation Center and encompasses indoor and outdoor recreation pools, water slides, a lazy river, and water tubing hill. Non-members pay a $25/person day fee, with a slight price break for a multi-day pass. The location is nice for campers, day trippers, residents, etc. If you are staying at a Sunriver Resort property, inquire with hotel staff about a possible SHARC discount coupon.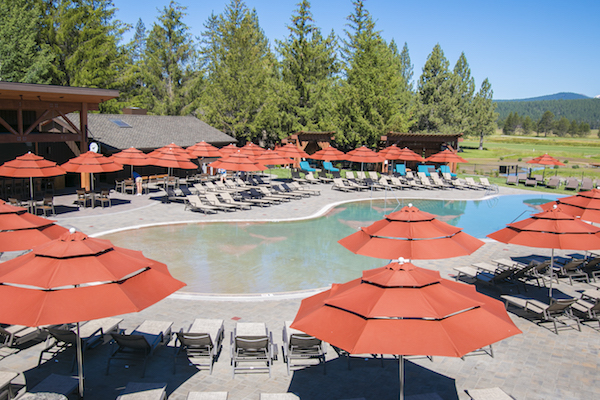 Photo: The Cove at Sunriver, Photo Credit Sunriver Resort
Mt. Bachelor Ski Resort on Bachelor Butte
Website: https://www.mtbachelor.com/
Twenty minutes outside of town, Mt. Bachelor ski resort sits at the base of Bachelor Butte and is the region's premier ski and snowboard snow park. Equipment rentals are available through the pro shop and various outfitters throughout Sunriver and Bend. A variety of public and private shuttles in Bend and Sunriver are available to run guests up and down the mountain.
Book Your Stay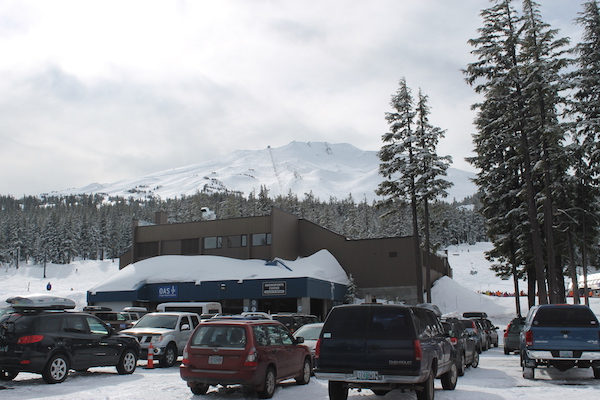 Sunriver Resort Marina and Sunriver Stables
Sunriver Resort Marina: http://www.sunriver-resort.com/activities/sunriver-resort-marina
Sunriver Stables: http://www.sunriver-resort.com/activities/oregon-equestrian-vacations
Housed on the western edge of Sunriver Resort, Sunriver Resort Marina provides canoe, kayak, stand up paddle board, and raft rentals for anyone looking to get out onto the Deschutes River. Adjacent to the marina, Sunriver Stables offers guided trail rides and horseback riding lessons for guests of all ages and abilities. Rates vary; consult the website or call for details.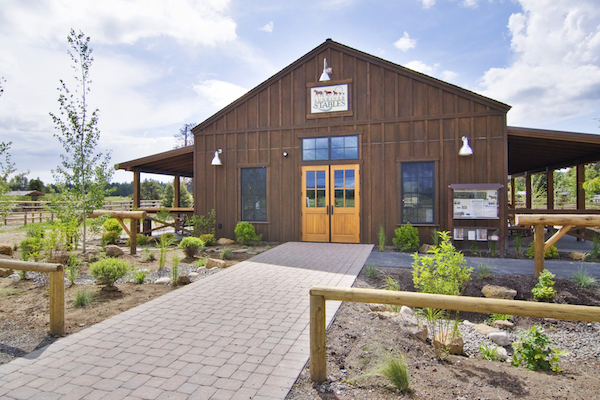 Events and Activities at The Village at Sunriver
Website: http://sunrivervillagefun.com/ and http://villageatsunriver.com/directory-of-businesses/cat/recreation-rentals/
Located within the 3,300 acre Sunriver Resort complex, The Village at Sunriver is a collection of stores, restaurants, coffee shops, equipment (summer and winter) rentals, fine art. Entertainment options for families range from miniature golf, bumper cars, and bounce houses in the summertime to ice skating and an alpine train in the colder months. If you run out of ideas or are looking for recommendations on day trips, stop in the Central Oregon Visitor Information Center near The Village commons.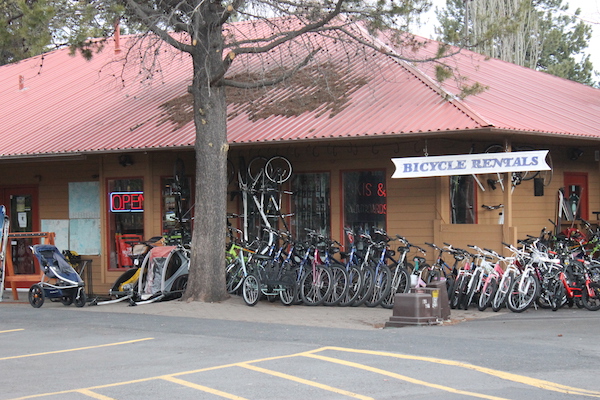 Also worth mentioning are the 40 miles of paved bike trails weaving and winding around Sunriver. Many families enjoy the paved six-mile route out to Benham Falls. A network of bike paths connect Bend and Sunriver, but are not paved the entire way. If you're looking for more ideas, consult this great list from Cascadia Kids: http://www.cascadiakids.com/things-do-kids-bend-oregon/
Check out this blog for five unique attractions in Bend.
Happy Trails!