As the author of 100 Things to do in Eugene, Oregon Before You Die, I was thrilled to learn travel journalist Joshua Savage was coming out with a Bend version of the travel guidebook. Published in 2019, 100 Things to do in Bend, Oregon Before You Die is a must have reference for exploring greater Bend.
I visited Bend for a quick weekend and used Joshua's book to help find restaurants, entertainment, attractions, and unique experiences I would otherwise probably not have found on my own. Here are five places to get you started on your own adventure:
1. Find the Hidden Rooms at McMenamins St. Francis School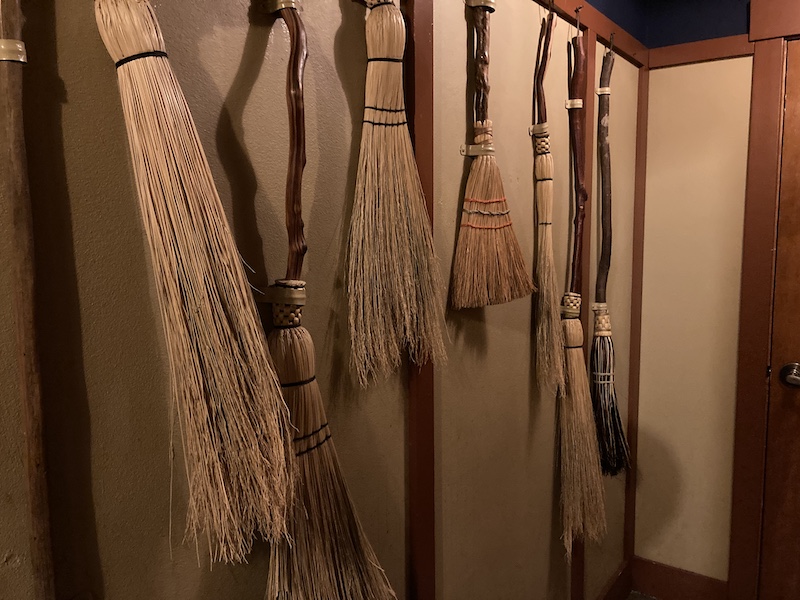 Open to the public after 3pm, visitors to the Art House—one of the buildings on the McMenamins Old St. Francis School campus—can hunt for a hidden room on each floor. This photo is a major hint for finding the entrance to the speakeasy bar located on the third level.
If you frequent McMenamins locations on a regular basis, be sure to read more about how you can earn prizes, free food, and vouchers through the passport program in this story.
2. Visit the Last Blockbuster Video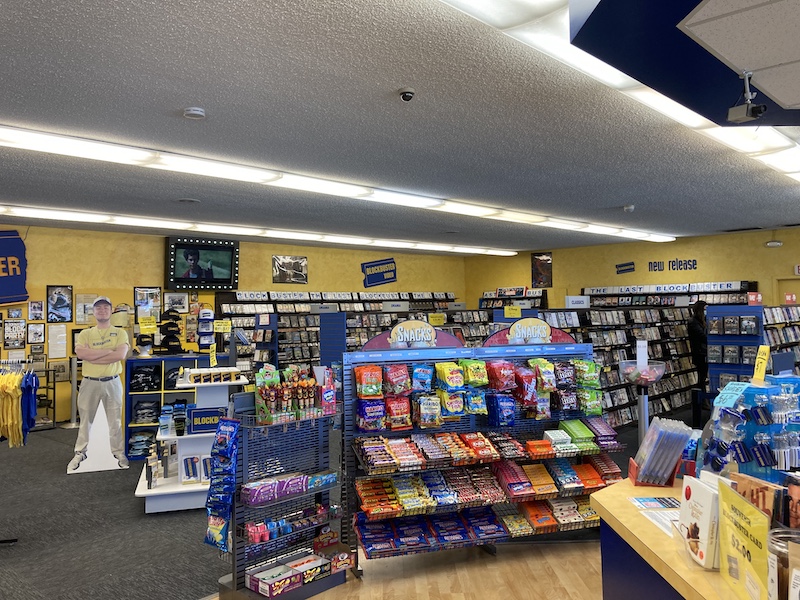 Did you know the last remaining Blockbuster Video store in America is in Bend? 9000 stores strong in the 90s, Netflix, Redbox, and streaming media were the ultimate demise of the video store empire. For those of us who great up in the Blockbuster prime, a visit to the Bend location will bring back nostalgic memories of selecting the perfect DVD or Blue Ray on a Friday night. An operational facility, you can rent a movie or simply shop for souvenirs and candy (we got Be Kind Rewind t-shirts).
3. Satisfy your Sweet Tooth at Cravin's Candy Emporium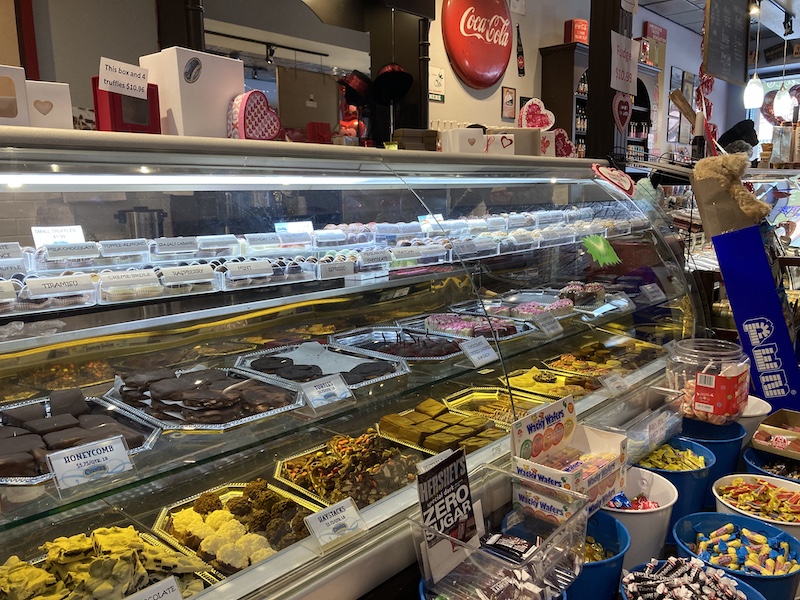 Located at 818 N. Walls St., Cravin's Candy Emporium is favorite downtown Bend stop for kids of all ages. Inside, you'll find an assortment of handmade candy behind the glass counter, an ice cream counter, and enough pre-packaged sweets to keep the dental industry permanently busy. The movie Willy Wonka plays in a loop at the back of the store; look for autographed photos from many of the original movie cast.
4. Dine Indoors with the Trees at Pine Tavern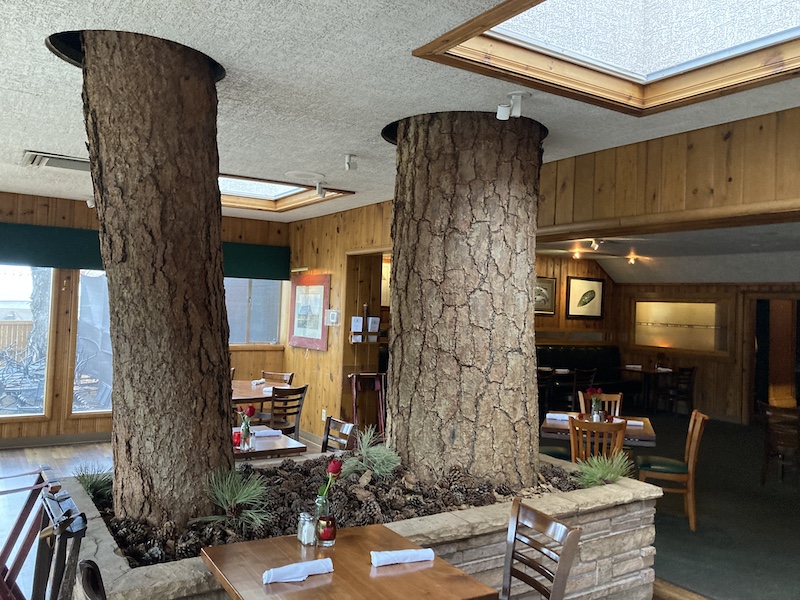 Described as an "iconic" Bend destination, visit the Pine Tavern to find the two ponderosa pines growing through the roof in the back of the establishment. During our lunchtime visit, giant snowflakes swirled in front of the front picture window like a snow globe. The food was equally wonderful. If you visit in warmer weather, make your way out back for happy hour overlooking Mirror Pond.
5. Walk Along the Dechutes River at Farewell Bend Park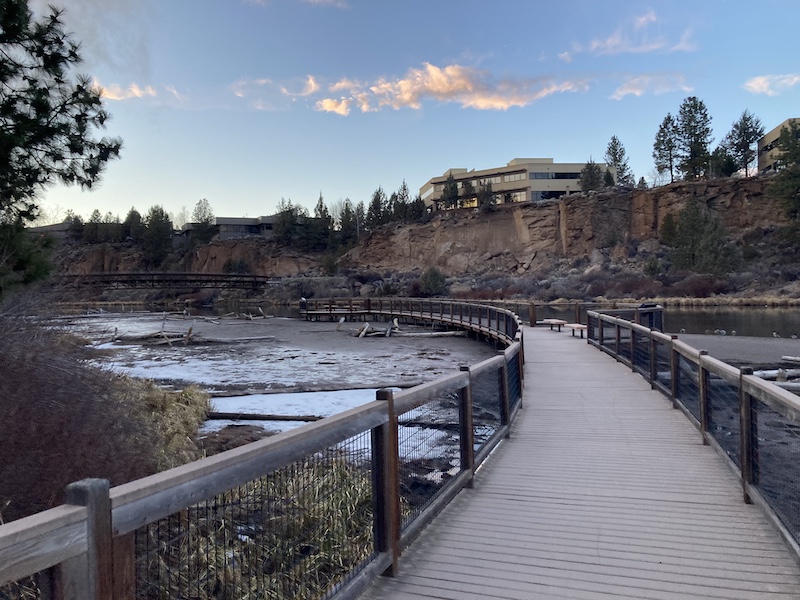 Flanking both sides of the Deschutes River is a beloved paved river trail. Popular with a community that collectively values an active and outdoorsy lifestyle, the Deschutes River Trail has eight access points. We started our hour-long walk at Farewell Bend Park, venturing out onto a few different boardwalk paths extending out into the sand deposits along the waterfront.
6. (Extra) Feed the Alpacas at Crescent Moon Ranch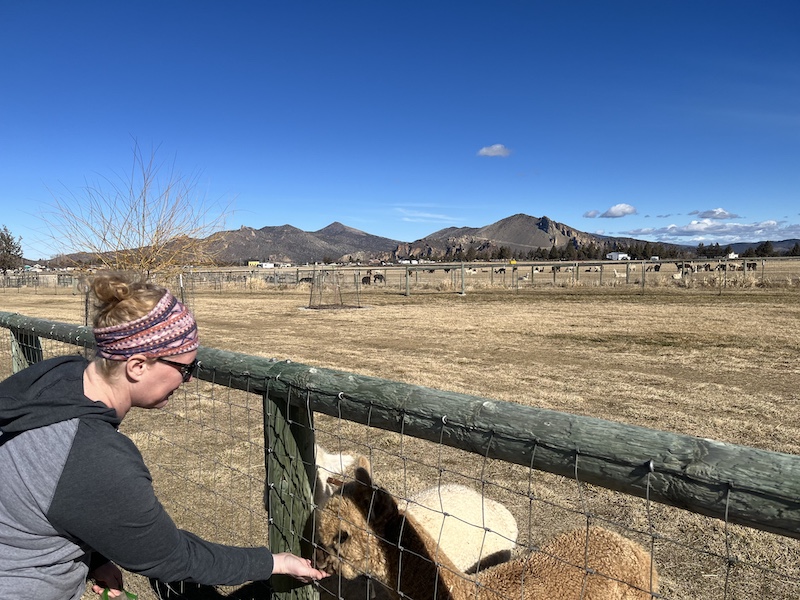 Located a short drive north of downtown Bend (on N Highway 97 in the town of Terrebonne) is a commercial alpaca ranch open (and free) to the public. We purchased a bag of feed for $5 in the gift shop and walked along the short loop path, stopping to offer treats by the handful to the gentle and adorable creatures.
Crescent Moon Ranch is a short drive from Smith Rock State Park, one of the most beautiful destinations in the state of Oregon (we visited a few years ago; read about our experience in this story).
But Wait, There's More!
Be sure to read this story for more family-friendly spots worth visiting on your next road trip to Bend and Sunriver, Oregon.
For your own copy of 100 Things to Do in Bend Oregon Before You Die, click this Amazon link.
You can also find more ideas on Joshua Savage's Facebook Group page: 100+ Things to do in Bend, Oregon: https://www.facebook.com/groups/1787425711401860
Happy Trails!