If you are planning to head to Lisbon for your holiday you may want to enjoy some private activities and a guided tour. While most holiday makers in the area choose to head to a beach or enjoy a spot of shopping you can do something different. Activities and tours really help you to get behind the scenes of life in Lisbon. You can see a little more of what life is like for the locals. You can also have the chance to learn more about the area's history and what makes it really special. Let's take a look at just some of the amazing private activities and guided tours on offer: 
Enjoying a Private Tour of Lisbon
When you reach Lisbon you will be offered the chance to embark on a tour or two. Tours usually take you to parts of Lisbon that you may not otherwise see. You are usually offered a tour guide who is fluent in at least two languages, making your tour a lot more personal. Some private tours & activities in Lisbon provide you with a luxury vehicle for the duration of the tour. This adds an extra special element and can make the tour even more exciting.
However, if you would like to enjoy a tour on foot you can. You can wander the streets hearing all about the local area and why it is so special. Learn more about the area than you would if you made your own way around. Hear from local people what life was and is like in this beautiful part of the world.
Why not book a tour of Berlenga Island and head to the Berlengas Nature Reserve? The tour lasts approximately 10 hours and includes a trip on a boat. This is one of the most luxurious tours out there and is not to be missed. You can enjoy a leisurely stroll along the UNESCO-listed Biosphere Reserve as the sun beats down on you. Finally, you can take a trip and a well-earned rest on a glass-bottom boat that takes you through the local caves.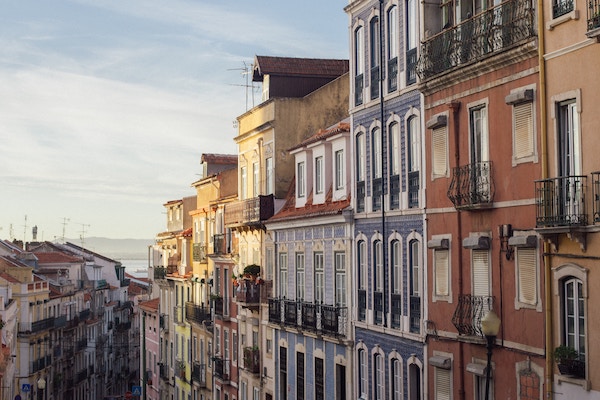 Kayaking Tour
If you love being out on the water you are sure to love spending time on a kayaking tour. Tours such as these are typically led by locals who know what it's like to spend a lot of time on the water. You do not have to be an expert at kayaking in order to enjoy a tour such as this. You can be a beginner and still find yourself paddling somewhere special. Head to one of the local coasts and spend some time on some clear blue waters. Enjoy a bit of time away from the hustle and bustle of everyday life.
Embark on a Food Tour
While many of us enjoy heading to some of the local eateries when we're on holiday you can go one step further. You can embark on a food tour that will result in your taste buds being delighted.
Let's imagine you find yourself on a tapas tour in Lisbon. You will have the chance to explore some eateries while tasting some delicious treats. Sample some of the local cheeses, enjoy some marinated sardines or some local alcoholic beverages. A food tour can really help you to understand more about life in Lisbon. You can learn more about the origins of the dishes you try and what inspired the person who created it. While food tours are not something that you may think of participating in they can be a lot of fun. You will have a lot of time to sample some treats and enjoy tasting something you may have otherwise missed.
Lisbon is an incredibly beautiful city to visit. Full of intriguing history and so much to see and do you need to make the most of your time here. Head our on a private tour and learn more about life in the local area. Indulge yourself in a few activities and sample some local dishes, visit hidden gems and enjoy yourself. If you want to see what life in Lisbon is like behind the scenes you need to embark on a tour.
Free Walking Tour
If you don't enjoy getting lost in a foreign city, Lisbon's free walking tours are the perfect way to orientate yourself, focusing on the historic city center and adjacent neighborhoods. Free tours are not only budget-friendly, but they also provide a local's perspective of Lisbon and the city's seven hills. Among the many reasons to join a free walking tour is the perfect opportunity to capture wonderful photographs, meet new people and hear stories of the city's history, culture, and best places to eat.