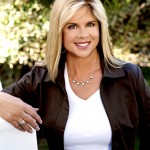 Saving money is key when you're traveling as a family. What wouldn't be a huge budget crusher for one person can add up considerably when multiplied by four or five. We asked Teri Gault, CEO of GroceryGame.com and frequent flyer, to give us her personal tips for saving money on the road. Teri flies over 150,000 miles every year, so she's got lots of experience keeping her budget under control.
Here are Teri's best tips:
Engage in conversations with the locals: Chowhound, a popular online food discussion board, is a great resource where locals and tourists can chat and exchange tips for places to go and things to see. Ask in advance of your trip for recommendations for your family — locals can give the best advice on what would be best for your unique family.
Choose lunch over dinner: Lunch menus are often a lot cheaper than dinner menus and sometimes they serve the same thing. If you have your eye on a really nice restaurant, instead of paying twice as much for dinner choose to eat out for lunch instead.
Save on croissants and orange juice: Pack food. This is especially important when it comes to breakfast. If your hotel offers breakfast, take advantage of it! If your hotel doesn't provide this perk go for a quick shop at the grocery store and pick up yogurt and cereal for an inexpensive meal.
Where to get advice: Don't ask the concierge for suggestions on where to eat because they often get paybacks from different places. Instead consider asking a local resident like the cleaning lady or boutique owner what their favorite place is. From my experience, eating at the local gem will provide the best experience for the cheapest price.
Deal sites across the country: Go to sites like Groupon or Living Social and look up deals for each city you will be visiting. Another similar site is GoldStar.com which provides half-price tickets to events and shows in several cities nationwide. By planning ahead you can take advantage of deals.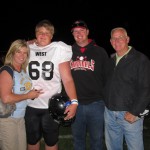 Be flexible when flying: The time of day you travel, as well as the time of day you purchase tickets can be the difference between saving $100 and not. Traveling on off peak days and times of the weeks can give great savings on flight costs. Typically, travel on Tuesday, Wednesday, or Thursday a cheapest. Opting to fly into alternate airports can make for huge savings. Another suggestion is to pay attention to what time of the day you look for flights, if the price seems too high try searching for it at a different time of the day. Flight prices fluctuate depending on the hour. Airfarewatchdog.com is a straightforward sight that helps navigate when and where flights are at their cheapest.
Here are a couple of Teri's favorite products to bring when traveling:
Hand Sanitizer: Did you know that we have between two and 10 million bacteria between our fingertips and elbows? When you are constantly traveling think about how many people you run into and how much you end up touching. VERIPUR is great new product because it not only protects your hands from nasty germs but it also keeps them moisturized. VERIPUR is available in a 3 fl. oz tube (which means you can keep it in your carry on) and is sold at Walgreens, so you can save with a register reward.
Sneakers: Bring running shoes in your carry on, if you are changing planes. I know this may sound crazy. But chances are very likely that your first flight will be late. If you miss that second flight, you may be stuck in the airport for a day or more on standby. If you're running late on the first flight, before it lands, take off your slip on shoes, and put on your running shoes. I have literally run to a flight, and wouldn't have made it any other way, many times.
Bottled Water: Bring at least one water bottle on the plane with you – preferably two. After you go through security, go straight to a vendor and buy two over-priced water bottles. You may thank me later. This is a rule that I strictly adhere to on all flights, no matter how long or short. On a short flight from Memphis to Phoenix last week, we were stuck in the plane for an hour and a half before take off. Once out on the tarmac, the flight attendants cannot serve any beverages. The plane was hot as unless you are at the gate, there is no air. When in a hotel don't buy water, use an empty bottle or the one you bought at airport and fill it up at the gym. It is cold, free and filtered!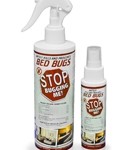 Bed Bug Spray: These days with bed bugs popping up everywhere and you can never be too prepared! I recommend Stop Bugging Me! to fight off those nasty bugs. It's the perfect travel accessory that protects you from any potential bugs when you're in and out of hotels. Stop Bugging Me! comes in a 3 oz travel-size spray bottle and sprays on any bed bug prone or infested area like mattresses, bedding, linens, and luggage.
iPad: My favorite and most necessary item when it comes to traveling is my ipad. My ipad is the perfect travel accessories because it small and light to carry and great for a quick search. I can check my email, watch movies and read my favorite blogs the entire trip and the battery lasts such a long time.
Snacks: When it comes to traveling, I always pack a snack. Food is super expensive in the airport and I can easily avoid spending that money by simply planning a head. For me personally, my favorite high protein travel snack is raw almonds. When they go on sale, I buy them, and freeze them for months. I like Soyjoy (any flavor) and Larabar (cherry pie is my favorite), which are individual bars on sale with coupons. For boxes of granola bars, I like Nature Valley, any with nuts, but not chocolate as it's too sweet for a sustaining on the go snack.
Shaving Razor: Schick Intuition is another one of my go to products when traveling. It's awesome because you don't have to travel with shaving cream or gel, which could leak in transit! The Schick Intuition is available in three varieties of razor handles and four refill varieties and the razor lathers and moisturizes during shaving. Make sure to pack it in your checked bag or you will get it taken away through security.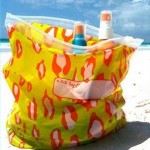 Tili Bags: The practicality of zip-lock baggies when traveling is unmatched by any other travel accessory. Whether you're transporting a wet bathing suit, your toiletries or snacks, zip-lock bags seem to be a functional necessity. Tili is my new favorite must-have as its adds a little pizazz to your normal clear baggies. With unique colors and patterns to choose from this takes a frumpy travel accessory to quirky and fun.