What do trophy game, dinosaur tracks, WWII tanks and luxury stay have in common? Each can be found in the middle of nowhere at a four-star resort called Ox Ranch. In the southwestern corner of the Lone Star state in a little town called Uvalde lies 18,000 acres of pure bliss suited for hunters, families or couples seeking a romantic getaway. Primarily a big game hunting ranch, this resort should be highly considered when planning a vacation that appeases to each member of the family. The author coined term; "hunt-cation" refers to dad taking the whole family to the hunting camp and earning brownie points providing a vacation in the process.
HUNTING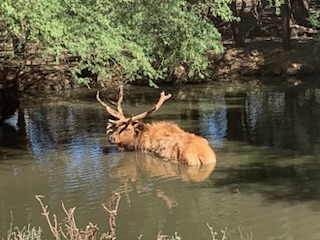 Ox is a hunter's dream. Feeling like the African safari, hunters can choose game ranging from native white tail to the very exotic including Eland deer, the white buffalo or any of the other 90+ species in between. From the Humvees to the Camouflaged Jeeps, experienced guides help navigate the property while hunters are rustically pampered. Packages are pricey, so bring your wallet. Basic hunting packages include lodging and food, but there are additional trophy fees added for prey based on the rarity of the species or the score of the kill. Prices tags range from $1,000 for smaller and common game like the Emus to excess of $50,000 for the Bongo. Don't let the lavish costs of hunting scare you away, because there are many other activities to enjoy for families and non-hunters alike.
ARROWHEAD AND FOSSIL HUNTING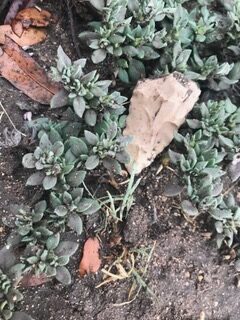 My husband and I originally traveled to Ox to free hunt Native American artifacts on one of their dozens of mounds We found more than we could count and some dating back many thousand years. Making matters even better, the mounds have not been dry sifted to extinction and finders can keep their spoils. Not to be missed is actual fossilized T-REX tracks located nearby. Our guide let us throw a molded cast on one. It was awe inspiring to know that our Hunt-Cation allowed us to stand in the place where so many dinosaurs once roamed, Indians lived, and now exotic animals make their home. What an experience!
DRIVE TANKS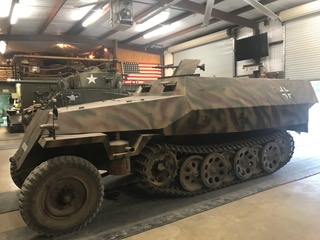 How they mesh all the adrenaline, history, and nature is an indelible feat. But they did when they incorporated the Drive Tanks Museum. Guests can drive and shoot WWII tanks as they meander through a simulated war course. Even if you are not a history buff, the passion and authenticity displayed at the museum is cause enough to warrant your appreciation. It is beyond cool and an unforgettable memory. If driving a tank is not your thing, then there are also opportunities to shoot an array of machine guns, .50 cals, or flame throwers.  If you are still hesitant to drive or shoot, the owner and curator of the museum is eager to demonstrate for you. The personal and hospitable nature of every employee on site is impeccable.
OX SAFARI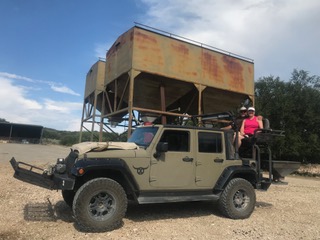 A private safari through the property brought tears of pure joy to my eyes. These were not domesticated animals nor were they in cages. We were in their habitat and their environment was respected and well cared for. Children get an informational checklist of all the different animals to look for while on their open aired caravanned safari. With greater than 90 species, it is highly probably that all the boxes won't be checked on one visit. Chelsea, our guide knew every species and personable knowledge about pretty much every animal including the giraffes, the Sulcata Tortoise, the White Rhino, and the blesbok. Scarlett, though, stole my heart. This female kangaroo visited our porch nightly. I wanted to stick her in my pocket and fly her back with me but knew her home was at Ox Ranch with such a dedicated team of guides, veterinarians, and dietitians.
ADDITIONAL ACTIVITIES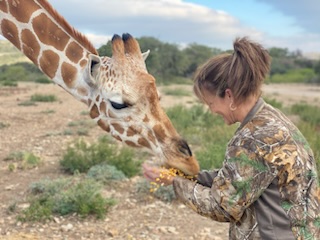 Other ventures to not miss while at Ox include spelunking, off roading, swimming and fishing. Check out their website for a complete rundown of activities, too many to mention in this short article. Although Ox has an independent landing strip, the closest commercial airport to Uvalde is San Antonio. We flew in a day early and spent time being traditional tourists in the cities most visited places like the Alamo, River Walk and the World's Largest Cowboy Boots.
OWNER
A success in the modern technical world, Brent Oxley, sold his web hosting business, HostGator, to purchase Ox Safari stating that at the time he had never even hunted. He simply appreciated the remarkable beauty of this area and felt a passion for conservation. Whether it is his young gumption and energy, his take on life or his entrepreneurship drive, Ox Ranch is definitely a place to check out. Thank you, Brent Oxley, for sharing it with us.
About the Author:
Carol Thompson is a retired educator. She is the author of the Mr. Wiggle series books for children. When she is not traveling or writing, she enjoys time with her family and animals (including 4 mini-Mediterranean donkeys) on her farmette in Georgia.