Sea World, San Antonio
To make the most of your experience, here are some pointers to consider before you go:
Order your tickets online. From admission to parking, dining, and experiences, paying for the bulk of the costs pre-trip helps you budget your overall expense. Currently offering online-only discounts on admission and parking, we saved enough money to pay for an entire meal. Online ticket holders also bypass ticket/will call lines, using electronic kiosks to scan printed bar codes for admission passes.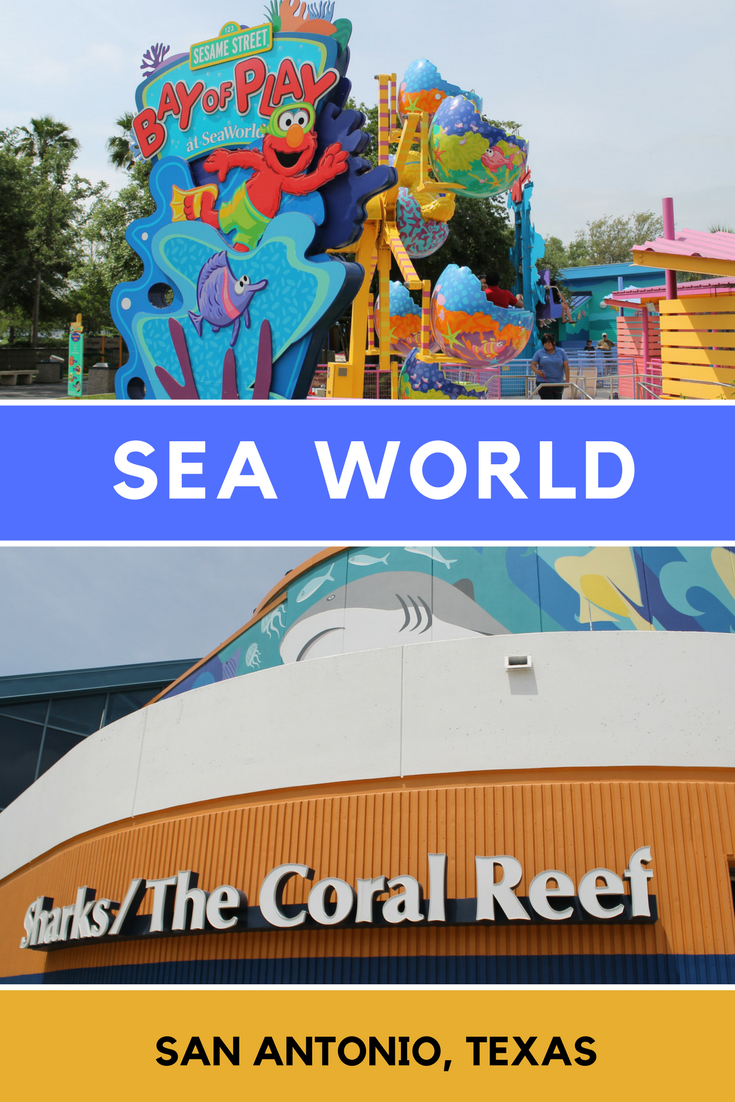 Research the show schedules. Spread out over 250 acres, our family under-appreciated the magnitude of the park. Failing to map out show times against the lay of the land, we arrived at the popular Shamu show minutes after the stadium had reached capacity. Had we worked our way from the back of the park to the main entrance, we would have avoided a lot of back-and-forth trips around the grounds.
Rent a stroller or bring your own. By far the best $19 spent on our entire vacation was put towards renting a covered double-stroller with drink holder. Giving kids a beak from the Texas heat, parents can maneuver the crowds and make better time than with a kid riding piggy-back.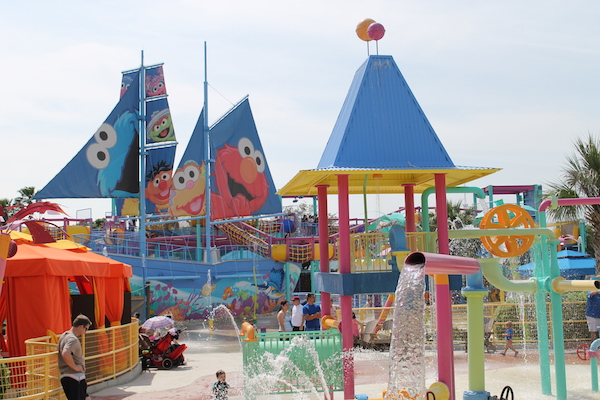 Where to Stay
Find family-friendly accommodations in Sea World, San Antonio from traditional hotels to private vacation rentals through Stay22.com:
Double check the park policy on bringing food into the park. A single six-pack sized cooler of food, juice and/or water is allowed per family. Paramount to saving money and keeping kids happy and hydrated, plan to bring or spend money on snacks at the park. Splurging on iced coffee and popsicles, the shaded picnic grounds were a fantastic spot to re-fuel and re-group.
Plan to get wet. Between the Shamu show, the Sesame Street Bay of Play, and water rides like Journey to Atlantis and Rio Loco, pack bathing suits, towels, or a change of clothes. Coin lockers are available for rent near the main entrance (and throughout the park). Opening May 19, 2012 is Aquatica, Sea World San Antonio's new water park. We peeked through the construction fences and things are really coming together with one month to go.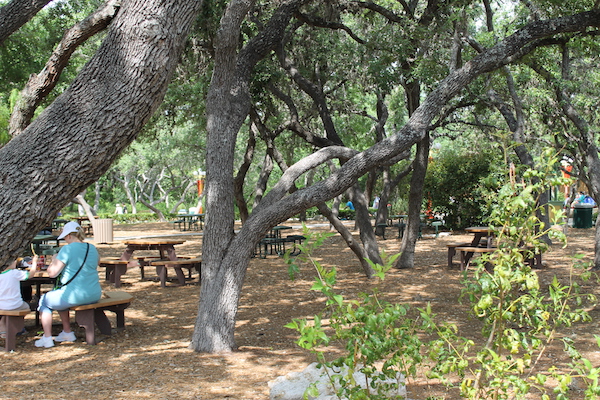 Break up your day (and beat the heat) with visits to the indoor exhibits. Sharks and The Coral Reef was one of our favorite spots. Air conditioned and without a line or wait time, check the back of the park map for feeding times. Other indoor spots are Wild Arctic, Penguin Encounter, and Nautilus Theater.
If you're on a tight schedule, consider paying a premium for closer parking and upgrading to the Quick Queue Unlimited pass (allowing you to skip to the front of the line). Personally noticing wait times dropped significantly during park shows, consider making a "ride strategy" using the show schedule as your guide.
Last, but not least, consult the park insider tips and take note of the Here's to the Heroes Military Discount program— available to members of the military and as many as three direct dependents for a a single-day complimentary admission.