The year was 1989 and Michigan's Adventure was in its second year as Michigan's Adventure and not Deer Park Funland. I traveled to the park for an end-of-year reward with a group of fifth grade students graduating from the school safety patrol. We rode the bus up to the stretch of forest land between Whitehall and Muskegon, an hour-long journey from nearby Grand Rapids.
I don't remember much about the day, save countless journeys down a waterside that emptied into a small pond with turtles and fish. Fast forward six years, and I returned to the park with my High School physics class. The most anticipated field trip of the year, our ulterior motive was to measure the speed and velocity of the iconic Wolverine Wildcat, a double-out-and-back wooden roller coaster that was the most thrilling ride inside inside the park.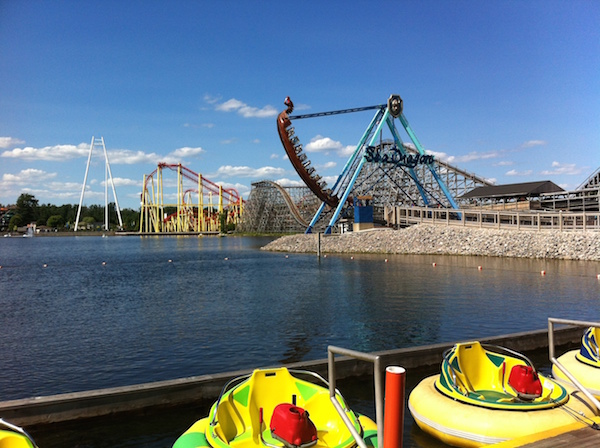 So, as you can imagine, I had a bit of a "Back to the Future" moment when I visited in 2015 with my kids. Now the largest amusement and water park in the state of Michigan, Michigan's Adventure has grown to seven roller coasters, eight thrill rides, fifteen family rides, and six designated rides. The Wolverine Wildcat has been outranked by Shivering Timbers and Thunderhawk and the only way to get into the pond is by paddle or bumper boats.
Added in 1990, WildWater Adventure is the designated park water park (and is included with the price of admission). The water park has three wave pools, water slides, body slides, raft slides, a lagoon, lazy river, and (my favorite) Funnel of Fear, a 300-foot ProSlide Tornado.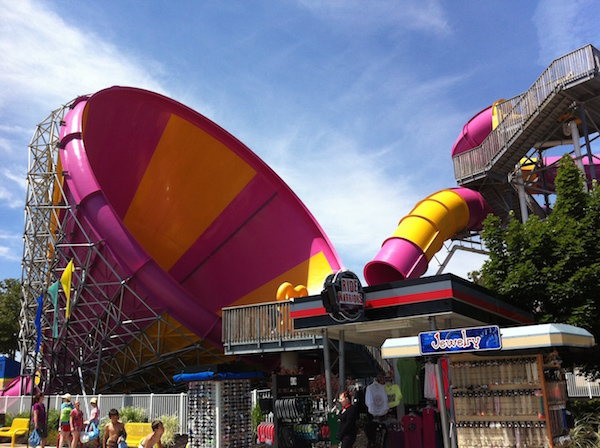 Tip: If you plan to visit the water park, make sure and secure a locker closer to the complex with the water park showers and locker rooms. We enjoyed roller coasters and dry activities first, followed by swimming after lunch and in the warmer hours of the day. You may also want to reserve the Grand Rapids and Log Rapids rides for the totally soaked portion of your adventure.
As you might suspect, various restaurants and food vendors are located throughout the grounds. Outside food and beverages are not allowed (unless you have a special dietary requirement). It might be worth taking a read through the FAQ page here: https://www.miadventure.com/faq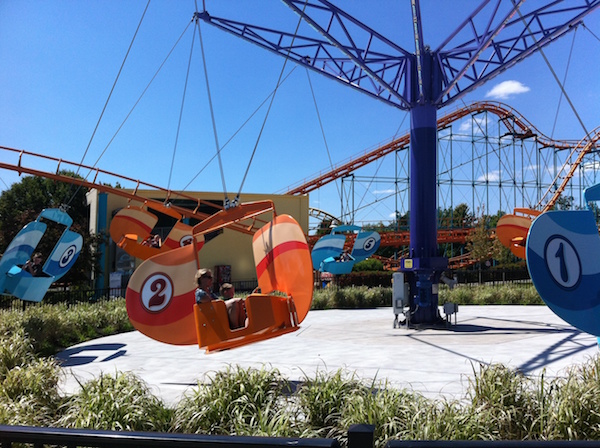 We paid a general one-day admission for our group of six, $180 with tax (steep, but not horrible). If you lived in the area and/or planned on visiting multiple times, a season pass might make better financial sense. Check the park website and Facebook page for other deals, events, and discounts.
If you make the journey to West Michigan, leave time to enjoy the nearby Michigan's Heritage Park at Hilt's Landing and Duck Lake State Park (best family-friendly beach in the area).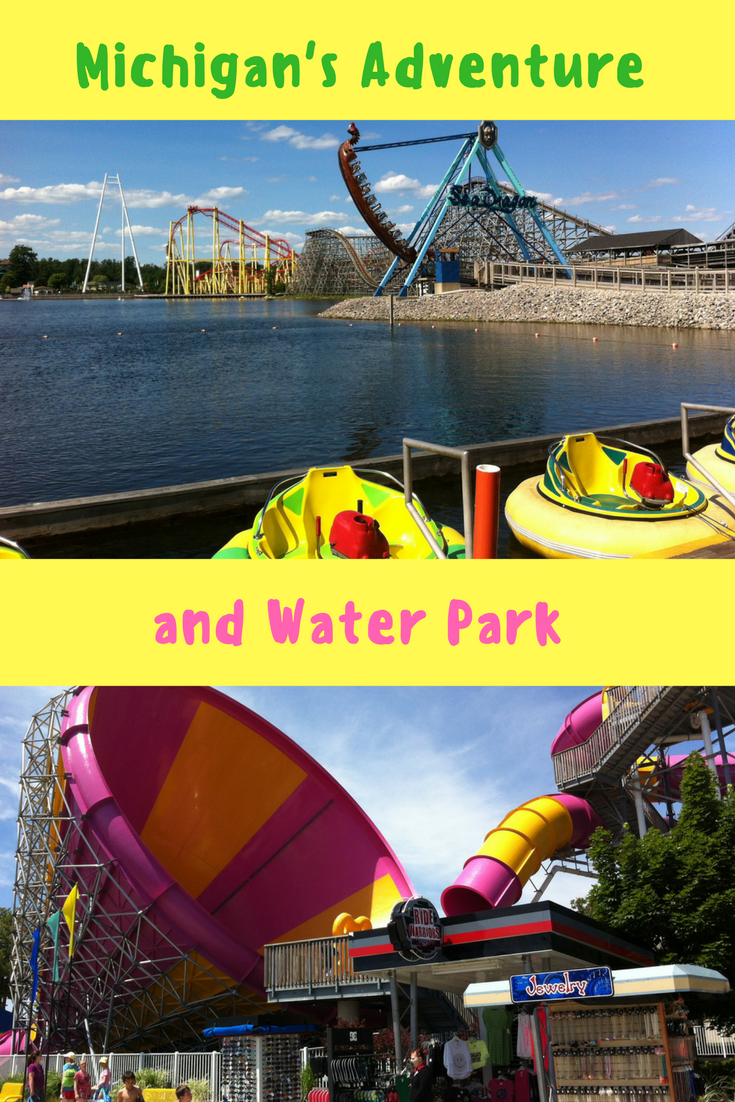 Happy Trails!