Located about thirty minutes north of downtown Muskegon, Michigan is Duck Lake State Park. Considered a day use park (as in, hiking, skiing, fishing, picnicking, but no camping), Duck Lake State Park is spread out over 728-acres and encompasses the northern shores of Duck Lake, over a sand dune, and down to meet the shores of Lake Michigan.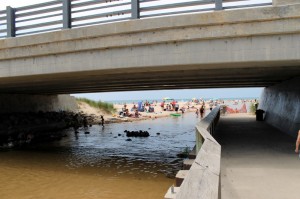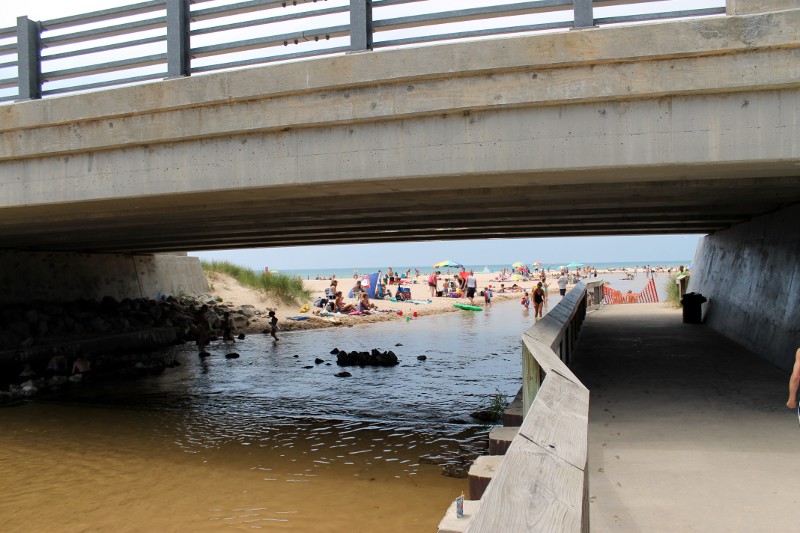 Somewhat of a hidden gem-tourist destination, Duck Lake State Park is a favorite spot among West Michigan families. Popular in large part due to the shallow, sandy tributary connecting Duck Lake to Lake Michigan, the park is ideal for families of all ages and generations.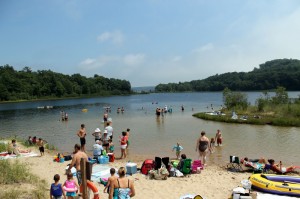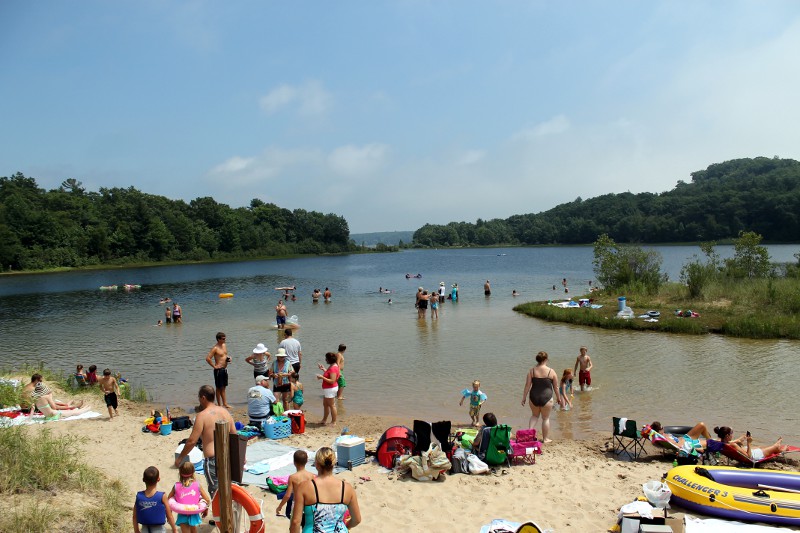 Where to Stay
Find family-friendly accommodations in Muskegon, Michigan from traditional hotels to private vacation rentals through Stay22.com:
Visitors to the park during peak summer months may experience parking challenges, but with a little bit of patience (or a bit of a walk), beach bums will find ample space for picnicking, wake boarding, body surfing, and sand castling. Patrons looking to spread their blankets closer to Lake Michigan can wade down the tributary (kids love this) or take the boardwalk/paved path that leads under North Scenic Drive.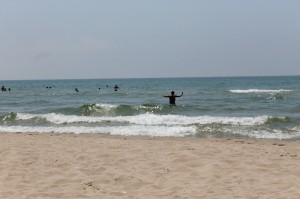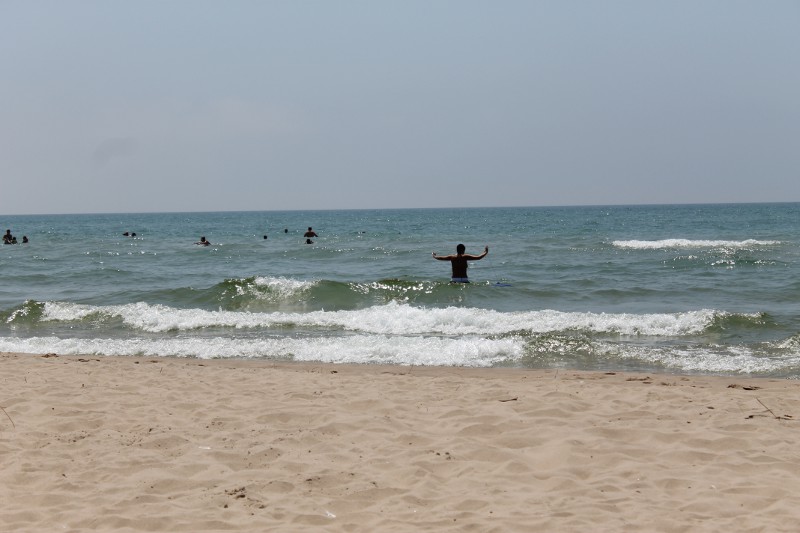 Recommending minnow nets, sand buckets, and kites on windy days, families should note the colored flag system when venturing out into Lake Michigan (green flag=okay to swim, yellow flag=swim with caution, red flag=swimming not allowed). Swimmers should also note the immediate and steep drop-off into Duck Lake on the opposite end.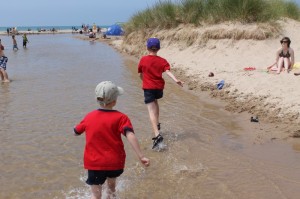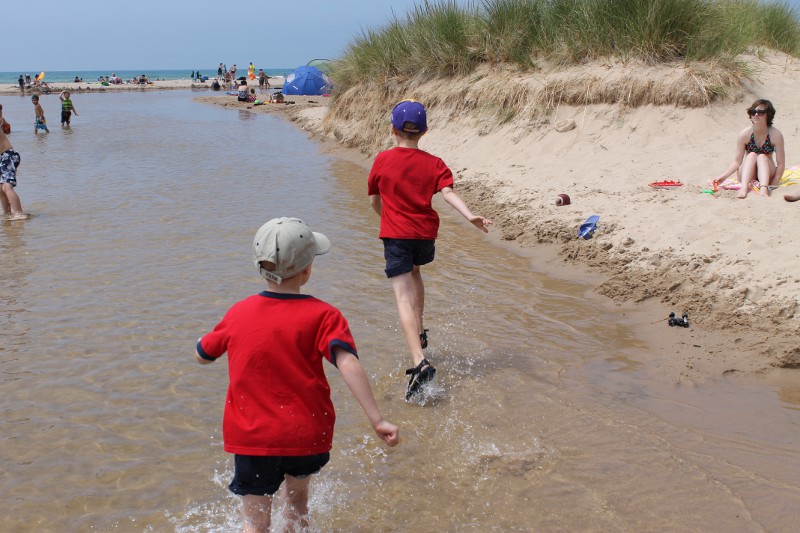 For families looking to extend their stay, consider making advanced campground reservations at Muskegon State Park, just nine miles (or 20 minutes) to the south (take North Scenic Drive and stop for ice cream along the way). And, for the ultimate area beach experience, make sure to walk the pier in Grand Haven at sunset, staying for a nightly performance of the Grand Haven Musical Fountain before you call it a perfect day.