In Manson, Washington for the 2016 Apple Blossom Festival, I stayed at the Mountain View Lodge located at 25 Wapato Point Parkway.
A two-story motel style lodge located within walking distance of shops, wineries, and restaurants, rooms range from standard queen to an extended stay, pet friendly, family suites. I enjoyed three nights in a premium double queen room, which featured a small refrigerator and microwave oven perfect for popping bags of microwave popcorn I always bring on a road trip.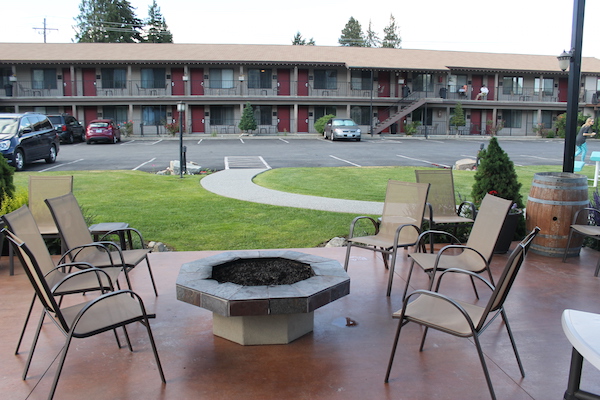 As the name implies, rooms face the North Cascades Mountain Range. The Lake Chelan waterfront is a short walk down Wapato Point or in downtown Manson at Manson Bay (with its neat park and public swimming beach).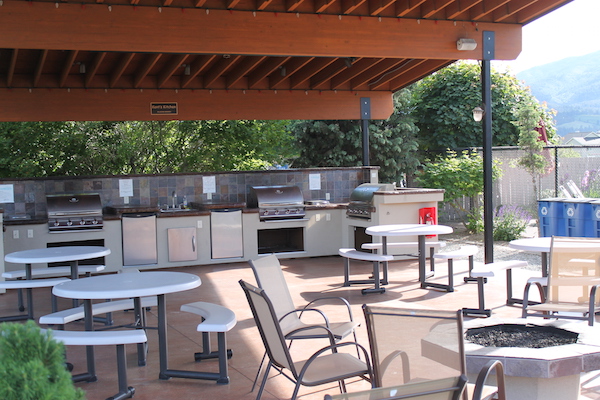 Unlike any motel I've ever stayed at, Mountain View Lodge has designed the guest experience around amenities ranging from a heated outdoor swimming pool and hot tub, a covered pavilion with outdoor kitchen and dining area, a propane fire pit, volley ball court/lawn, and giant outdoor movie screen. This is truly a family-friendly property.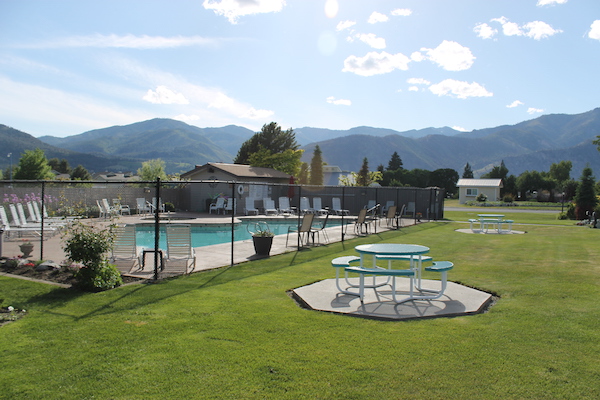 A Midwesterner to the core, I can't help but appreciate a tidy, weed-free, lawn and extra conveniences like the pre-packaged dinner pack available for $5 near the reception desk (each pack includes plates, utensils, aluminum foil, plastic bags, and moist towelettes–perfect for cooking up an impromptu meal on the propane grills).
If you are looking for suggestions on "what to do" during your stay in Chelan County, ask for the LivingSocial guide map (it should be located in the rack stand with area pamphlets and brochures). The map notes key points of interest along a ten-mile scenic driving loop ranging from parks, trails, and scenic photo spots.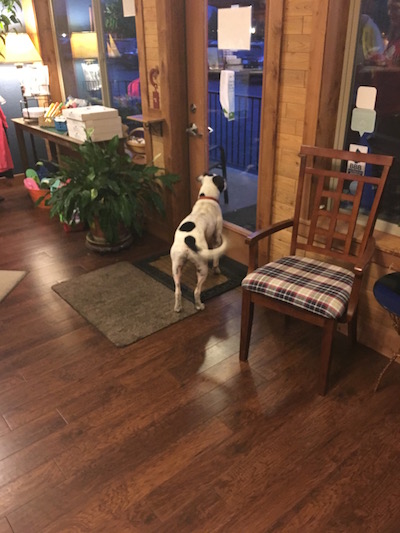 Rates vary based on season and availability. Book your room online or by calling 1-800-967-8105. If you go, give Buddy the Welcome Wagger a pat on the head for us. "Happy tails!"