The holidays are almost here and for many families that entails a road trip to a relative's home or a special destination during the winter break from school.
This beautiful time-honored tradition of loading every family member in a confined space for hours and hours is iconic, loved, and even dreaded. For many families, traveling with children can be complicated, especially when the only thing that separates siblings is a seat belt.
To help parents and children enjoy the open road, we have compiled the following list of 8 ways technology can improve and enhance the adventure of a family road trip:
Let them become the navigator. Some of our favorite road trips with our children were the ones where we let them pick the stops, places to eat, play places, and (occasionally) our final destination. The boys were always looking for new attractions and were fully engaged. Several times their interests and ideas led us to stumble into some downright amazing places that adults would never have considered otherwise. Allowing them to be the navigator will help them feel included, alleviate hours of boredom, and teach them how to plan a successful trip in the future. The only drawback might be that your GPS will always be set to speak in Yoda's voice.
Learn a new language, or at least learn a few new words. Travel is exciting and can be a great opportunity for kids to practice learning a new language. It doesn't matter if you are traveling to a foreign country or a bilingual grandparent's home, speaking foreign languages is a valuable skill for anyone to know. Look for a translator app or an easy program to help kids with this process.
Limit social media. Older children and teens often experience FOMO (a fear of missing out) when it comes to their favorite social media apps. Vacations and traveling can offer families valuable opportunities for bonding and exploring the world around us. Go ahead and limit a child's ability to log on to their favorite apps to preserve the family road trip experience. After all, a child won't remember every text message, but they will remember the time spent playing license plate bingo or begging to pull over to see the largest ball of twine.
Encourage them to use math in covert ways. Travel is exciting and often we find ourselves in new territories that use the metric system of a different form of currency. Find an app that allows kids to figure out exchange rates or kilometers to miles. Let them practice the entire trip. It's fun, entertaining, and a valuable life skill!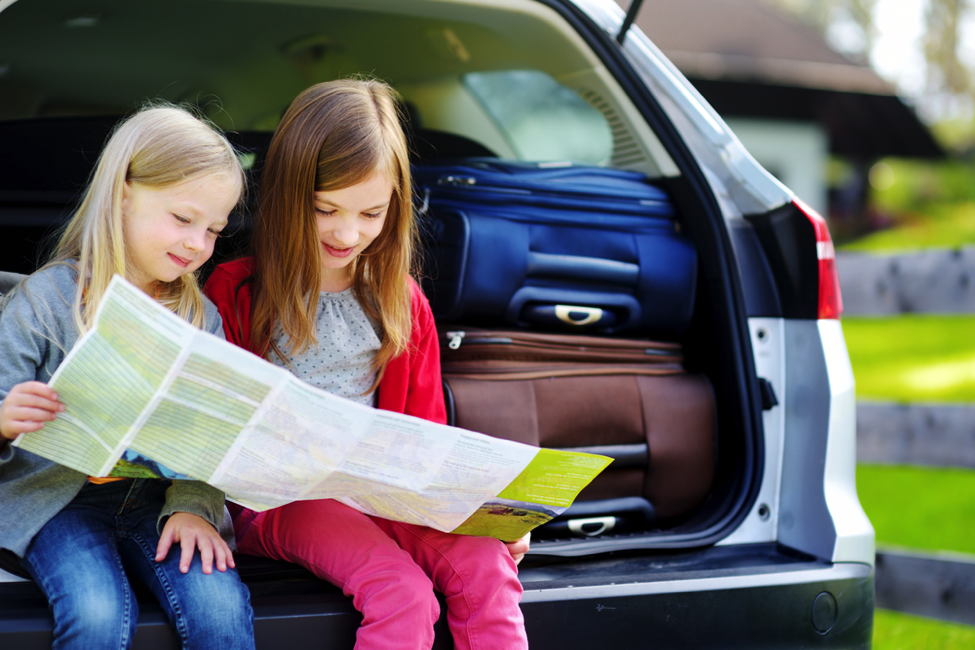 Find an app that identifies and labels the constellations. One of the most appealing aspects of road tripping is encountering new scenery and locations. If you find yourself in a dark part of the world, one with little light pollution, make sure to show the kids the beauty of the night sky. Look for new constellations, planets, stars, and the Milky Way. To help you out, seek a little extraterrestrial guidance with a smart device and a star gazing app.
Use technology to get informed about the ecosystems you travel through. Whether you are going across state or country, the chances are pretty high that you will travel through one or two distinct regions with unique characteristics. Tap into a child's inner adventurist and encourage the kids to identify new plants, rocks, and animals.
Tap into technology to find subway, bus, or train schedules. Children love the thrill of riding the subway or taking an elevated train. Let them find and read the schedules before stepping aboard.
Make a documentary. Let the children be in charge of pictures and encourage them to create a movie, diary, or slideshow of the trip. Today's technology is amazing and kids can easily create some professional looking montages from the backseat. It will take a little stress off of us, and give them some creative control.
How do you embrace technology on family road trips?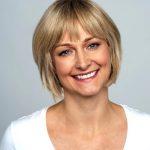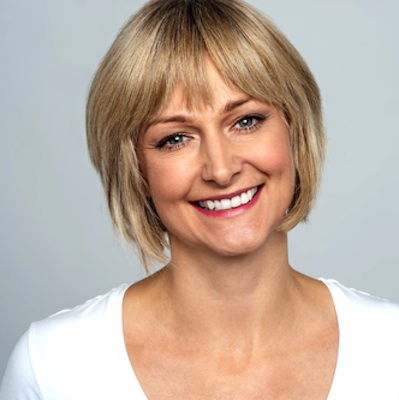 Amy Williams is a free-lance journalist based in Southern California and mother of two. As a parent, she enjoys spreading the word on positive parenting techniques in the digital age and raising awareness on issues like cyberbullying and online safety.